Customers have rated WorldTrips Insurance plans:

A plan from WorldTrips is with you almost anywhere on the planet you may travel for vacation, studying abroad, corporate travel, mission trips, or extreme sports adventures.
Their Atlas Travel insurance provides international travel medical insurance for periods of travel between 5 and 364 days. Often the primary insurance you rely on in your home country will not cover you while you are abroad. WorldTrips offers the Atlas Travel Series, one of the industry's leading international insurance products, to protect you while traveling outside your home country.
WorldTrips's StudentSecure® international student health insurance plan provides comprehensive medical coverage for full-time students or full-time scholars studying outside of their home country. With geographic coverage and two levels of coverage to choose from, you can almost certainly find what you need, at a price you can afford. Plus, all of our international plans come with our worldwide provider network, Equian International, offering our members in the US even more opportunities to save on out-of-pocket expenses.
WorldTrips is listed as one of our Top 10 Travel Insurance Companies
About WorldTrips
WorldTrips is a leading international Specialty Insurance group dedicated to helping businesses and individuals take on opportunities with confidence. Backed by the insurance industry's highest available financial ratings, WorldTrips participates in more than 100 classes of Specialty Insurance. Every day from offices across the United States and in the United Kingdom, Spain, and Ireland, our 2,000 employees apply a unique understanding of risk and a passion for underwriting.
In June 2015, WorldTrips was acquired by Tokio Marine Holdings Inc. The acquisition allows WorldTrips to expand its reach in the international medical insurance community. They are a leading specialty insurance group with offices in the United States, the United Kingdom, Spain, and Ireland, transacting business in approximately 180 countries and underwriting more than 100 classes of specialty insurance. WorldTrips' products and capabilities set the standard for the industry, and many of the Company's almost 2,500 employees are industry-leading experts. WorldTrips is rated "AA- (Very Strong)" by Standard & Poor's and "AA- (Very Strong)" by Fitch Ratings. In addition, WorldTrips' major domestic insurance companies are rated "A++ (Superior)" by A.M. Best Company.
WorldTrips' team of customer service specialists is available 24 hours a day, seven days a week to respond to customer needs. No matter the time zone, no matter the language, no matter the culture, we have the resources to provide its customers with the service they need, when and where they need it most.
The need may be as simple as replacing a health insurance identification card or as complex as coordinating an emergency evacuation. In any case, we are there around the clock. While we pride ourselves on delivering our products electronically, we also realize that computers can never replace a knowledgeable and compassionate voice in a time of need. Well-trained and experienced people are available all day, every day. This is true "coverage around the world."
WorldTrips offers the following plans for your international cover.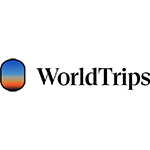 COVID-19 coverage outside your home country
Choose between the basic and more extensive coverage
Meets Schengen visa insurance requirements
24/7 worldwide travel and emergency medical assistance
Plan Details
|
View Brochure
|
Apply Online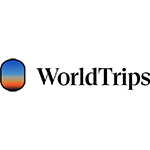 COVID-19 (coronavirus) coverage outside your home country
Excellent benefits and customer service when you need it
Keep your coverage when your studies last multiple years
Medical providers are available in over 130 countries worldwide
Plan Details
|
View Brochure
Additional International Insurance Plans