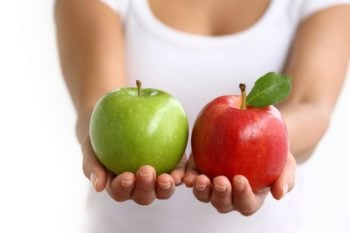 Review Global Health Plans and Compare Options
When you are living or plan to live overseas for an extended period of at least a year, you have to make sure that you have the right international health insurance plan to cover your and your family's medical needs.
If you do not have one yet, you can review and compare international health insurance plans using the list we made below. The companies compared here have comprehensive worldwide insurance plans that are renewable annually, making them the perfect choice for the specific needs of immigrants, global nomads, and international citizens.
We have selected highly-rated insurers known for their excellent customer service, 24/7 emergency assistance, and extensive network of doctors, medical professionals, and healthcare facilities. Each of the plans listed here provides essential and comprehensive selections, including additional benefits and coverage options.
Compare these medical insurance plans and call us for any inquiries about them. We are experienced insurance experts who can answer whatever question you have in mind about the policies we offer. We will walk you through the application process for a seamless experience you will not find in any other broker.
If you need help in deciding which plan to pick, a quotation may be helpful. Feel free to request a quote from us and receive personalized assistance.
Medical Insurance Plan Comparisons
| | | | |
| --- | --- | --- | --- |
| View Plan Get Quote | View Plan Get Quote | View Plan Get Quote | View Plan Get Quote |
| Review Highlights | | | |
| High-quality, affordable coverage. Best for expats, families, or individuals living abroad for one or more years. Most Popular Option. | Premium level coverage. Great for U.S. citizens living abroad or internationals residing in the U.S. | Worldwide Coverage. Comprehensive benefits for internationals looking for private medical insurance. | Affordable coverage. A good option for all citizens and budget-conscious individuals. |
| Plan Levels | | | |
| Cigna Global Health Options (Silver, Gold, and Platinum with add-on modules) | GeoBlue Xplorer Health Plans (Essential, Select, and Premier) | William Russell Health Options (Bronze, SilverLite, Silver, and Gold) | IMG Global Medical Insurance (Bronze, Silver, Gold, and Platinum) |
| Plan Cost | | | |
| $$ | $$$ | $$ | $ |
| Policy Maximum | | | |
| $1,000,000, $2,000,000 (per year) or Unlimited | Unlimited |  $1,500,000 - $5,000,000 | $1,000,000 – $8,000,000 lifetime per individual |
| Deductible | | | |
| $0 – $10,000; outpatient visits subject to a separate deductible if elected, no deductible for preventative services | $0 – $5,000; deductible waived for preventative care, office visits, evacuation, and prescriptions | Excess options: $0 – $1,600 per claim or $240-$10,000 per annum | Multiple options from $100 – $25,000 |
| Who is Eligible | | | |
| All nationalities, all ages | U.S. citizens and foreign nationals in the USA, up to age 74 | All ages up to 76 | All nationalities up to age 74 |
| Coverage Area | | | |
| Worldwide or Worldwide excluding the U.S. | Worldwide or Worldwide excluding the U.S. | Worldwide coverage is separated into 3 Zones; USA Coverage is limited to 90 days | Worldwide, Europe Only, or Worldwide excluding U.S., Can, China, HK, Japan, Macau, Singapore & Taiwan |
| Home Country Coverage | | | |
| Up to 6 months per 12-month policy period | U.S. citizens up to 9 months per 12-month period; All other citizenships 12 months per 12-month policy period | Limited 90 days for U.S. citizens | U.S. citizens up to 6 months; all others 12 months per 12-month policy period |
| Pre-Existing Conditions | | | |
| Pending results of underwriting; No waiting period if approved without exclusion. Specific exclusions may be added to your plan | Pending results of underwriting; 6-month waiting period (waived if there is prior creditable health coverage) | Pending results of Medical Underwriting and/or Moratorium Underwriting | Pending results of underwriting; Platinum immediately, other plans (excluding Bronze) after 24 months |
| Doctor and Hospital Network | | | |
| Inside the U.S.: Cigna Network. Outside the U.S.: Direct billing options available, no out-of-network penalty | Inside the U.S.: Blue Cross Blue Shield Network. Outside the U.S.: Direct billing options available, no out-of-network penalty | William Russell provides members access to a global network of leading hospitals and doctors | Inside the U.S.: FirstHealth or UnitedHealthcare Network Outside the U.S.: Expansive network |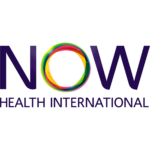 WorldCare is one of the most comprehensive, benefit-rich products in the international health insurance market today
Access to world-class health facilities worldwide
Talk to global member support 24/7/365
Plan Details
|
View Brochure
Criteria for Conducting International Health Insurance Reviews
With so much information available online, you might get confused on which areas to focus on when you are comparing international health insurance providers. But many of the perks presented in global insurance plans are simply add-ons that you can do away with. There are a few primary factors you should concentrate on because these are the most important ones that will heavily affect how much protection the policy provides.
We have listed the main areas you must focus on when comparing insurance plans:
Coverage Period
How long do you need international health insurance? Two years? Five years? Ten years? When you compare policies, you will notice that the coverage period greatly affects the benefits included in the policy. As you get older, a plan that is renewable for your lifetime will be important. In general, long-term plans have more coverage and benefits relating to medical care. Short-term policies may provide more travel-related benefits (i.e. cover for lost luggage).
If you are going on a short-term trip that will last for less than a year or you are doing multiple trips in a year, travel medical insurance is a good option for you. On the other hand, if you plan to be overseas for several years, expat health insurance is the better choice.
Benefits of the Plan
It can be overwhelming to compare medical insurance plans by the benefits that each one provides. To narrow down your research, focus on the following areas first.


Maximum Limit
This pertains to the total amount the insurer will pay over a period for the claims on the policy you make. For example, an insurer might pay only up to $500,000 on claims made within the calendar year. If within the year you got into three hospitalizations with a total cost amounting to $600,000, the insurer will only pay up to $500,000 in eligible situations. For peace of mind, look for plans with a maximum limit of at least $1 million for a certain period.
Emergency Evacuation
Emergency medical evacuation can cover the cost of transferring you to a nearby and more capable medical facility during emergencies.
Deductibles
The deductible is the amount you must pay out-of-pocket to make a claim. This can often be customized based on your budget preference. The amount can range from a few hundred up to a thousand dollars, depending on your agreement with the insurer. Make sure you select a deductible that you will be comfortable with in case of emergencies that call for quick payments.
Exclusions
As with any insurance plan, there will be exclusions on what can be covered by the policy. Thoroughly review this part to ensure that none of the exclusions apply to your situation. You do not want to be left hanging during emergencies, surprised that your medical circumstance is excluded from coverage by your trusted insurer.

Customer Reviews
The internet has made it easier to look for international health insurance reviews written by existing and past clients of the insurer. Forums and review sites might be good places to look into for experiences, troubles, and recommendations from other people. How fast does the insurer respond to claims? Are they helpful in guiding you through the application and claiming processes or do they make it hard for you to do business with them? What are the weaknesses of the insurer that you should be aware of?Regarding response rate, an insurer with a 24/7 hotline with multilingual agents can be very helpful. Your insurance agent can provide objective feedback on which international health insurance providers may be a good option for your situation. Reviews from previous customers who had experience dealing with the insurer can help determine how the service providers respond, especially during emergencies. However, client reviews are often skewed towards those who have had poor experiences, so use them at your discretion.
Steps to Compare International Health Insurance Plans
There are numerous types of international health insurance plans to review. To find the plan suited to your needs, start by understanding the various benefits provided by each policy.
Ask yourself; What kind of coverage do you need? Do you want a comprehensive plan that will cover everything, anywhere? Or do you need a basic plan that only covers catastrophic illnesses?
Next, identify your budget. Having a great plan does not work if you can't afford it. Do you want a more comprehensive plan covering everything, whichever country you are in? Do you need a budget-friendly basic plan covering only essential care and catastrophic illness? The answer to these questions will trim down your choices to a more manageable number.
To avoid being surprised or disappointed, you can request a quote from us for free. Our licensed agents will provide you with several quotes that you can use to compare the international health insurance policies listed above.
These quotes can be modified by removing some benefits or adding on a deductible, depending on how you want to manage the costs versus the coverage of the policy. Some global insurers, like Cigna Global, offer a modular plan design that will allow you to add or remove certain benefits as needed to manage your costs.
Using the quotes you have obtained, you can compare international health insurance plans with us, so we can advise you on the best course of action to take moving forward.
Let us know if you have specific questions about comparing medical global insurance plans. We can help you decide which is best suited to your situation and needs. Next Step:
If you are traveling for a shorter period and want less comprehensive insurance, review our Travel Insurance offerings, including Travel Medical and Trip Cancellation plans.
You may also want to review our Expat Insurance Plans or Group International Medical Plans for more options.
Additionally, you may want to check out the 10 Best International Medical Insurance Companies and further compare and review those policies against what we have reviewed here.
This comparison of the best global insurance plans contains a summary description of all plan benefits, conditions, limitations, and exclusions. A certificate containing the complete Certificate Wording with all terms, conditions, and exclusions will be included in your fulfillment kit. Review your plan policy and certificate before and after you have applied. You may cancel your plan during the "look back" period if the policy does not meet your needs. Contact us for help, guidance, and to apply. Also, read about international health from the Dept. of State.
Author: Joe Cronin, Founder and President of International Citizens Insurance. Mr. Cronin, a former expat, is an authority in the areas of international travel, and global health, life, and travel insurance, with expertise in advising individuals and groups on benefits for today's global workforce. Follow him on LinkedIn or Twitter.