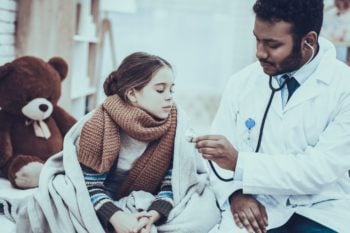 Understanding Health Insurance in India for Expats and Foreigners
For decades, India has been one of the most popular countries in the world for expats. It's a top destination for people interested in alternative health, including yoga and Ayurveda care. India is also hugely popular for medical tourism. Home to some of the top private hospitals in Asia, medical tourists from the United States and elsewhere head to India for elective procedures at a fraction of their price at home. India has also made huge strides in improving the quality of its public healthcare. Notably, this includes eradicating polio in 2011. And overall, communicable diseases decreased by nearly 50% between 1990 and 2016.
However, India ranks a poor 112th out of 191 countries on the World Health Organization's list of the world's most efficient healthcare systems. India's infant mortality rate – a key public health benchmark – is 7 times higher than that of the United States. Furthermore, conditions such as diabetes and heart disease are on the rise. Yet very few people are being treated. In short, there is a lot for expats to consider when selecting health insurance in India. This is what they need to know.
How Expats Can Qualify For Health Insurance in India
At present, there is no option for expats to qualify for public health insurance. This is because the Ayushman Bharat program is designed to serve the local population. Expats living in India and those traveling to India can usually be treated at public hospitals, but they will have to pay out of pocket as they aren't citizens. The costs are very modest, and a consultation can be as little as a few dollars. However, the standard of care is so poor that private clinics and hospitals are hugely preferable.
Best Health Insurance in India for Expats or Foreigners
For all foreign nationals living in India, we recommend the Cigna Global plan as it offers comprehensive coverage at an affordable price. The variety of available plans makes it easy to design coverage and benefits that meet your needs and budget. You will be covered while living in India and worldwide – so you can access doctors anywhere in the world.
US Citizens: Best Health Insurance for Americans in India
For US citizens living in India, the GeoBlue Xplorer plan is an excellent choice. They offer a high-quality network of doctors worldwide that you will have access to and the Blue Cross network of doctors and hospitals in the USA.
Things You Need To Know When Considering Insurance Plans in India
There is virtually no country in the world with such a significant gap between rural and urban areas when it comes to the standards of healthcare as India. Approximately 70% of India's population lives in rural areas, and virtually all of these people have extremely limited access to medical care. Thankfully, that is slowly changing. But thus far, to a certain extent, alternative medicine fills the gap in care for many people. Expats who will be working and living in rural areas need an insurance policy that accounts for emergency transportation to urban facilities.
How Routine Doctor Visits Work
Many doctors do rounds at the local hospital by day and run their own practice at night. Public hospitals also usually have a duty doctor or family doctor on call to have non-urgent concerns addressed. However, at many private facilities, a family medicine clinic sees patients for non-urgent concerns during regular business hours. Doctors are also usually very responsive to address concerns over the phone and even sometimes over apps like WhatsApp.
Related:
Overview of India's National Health Insurance System
Technically, India has a system of universal healthcare. The Indian constitution makes the provision of healthcare in India the responsibility of the state governments. They are tasked with taking care of nutrition, the standard of living, and public health. As many as 90% of the people in India use government-run hospitals, where care is free or very heavily subsidized. However, the system is fraught with challenges. The standard of care in government-run facilities ranges from basic to abysmal. For instance, medications that are supposed to be provided for free are often unavailable. Bribery is a common practice, a necessity to be seen sooner or treated better. Waiting times for basic appointments can take days or even weeks.
However, in fairness to India, there is also a lot to celebrate. Despite massive obstacles, India has managed to provide free healthcare – however basic – to a country of over 1 billion people. And, at present, huge changes are being rolled out to help India's poorest citizens.
Understanding New Changes in India
A massive change is currently underway. In 2018, India introduced a new national health protection scheme. It's called Ayushman Bharat, or the National Health Protection Mission. Under this plan, the poorest half of India's population (which is more than 500 million people), will receive $7,200 in annual coverage to apply towards care at private hospitals. For people used to the health costs in places like the United States that might not seem like a lot of money. However, in India, the cost of medical procedures is much lower. For instance, gallbladder surgery at a private hospital could cost less than $500. As such, $7,200 would make a strong, measurable difference in the lives of India's poorest citizens.
Another important development is the establishment of some 150,000 health and wellness centers or HWCs, to increase access points for medical care. This move means that India is closer to meeting its commitments of universal health coverage, a key part of the United Nations Sustainable Development Goals.
In the first year since implementation, the Ayushman Bharat program has reached nearly 4 million people. The resulting savings for the affected families is estimated at 1.6 billion dollars. However, critics allege that money is being spent recklessly, that there are significant gaps in the infrastructure which aren't being addressed, and that there is an acute shortage of skilled workers.
Pros and Cons of Using the Local Health System
At present, virtually all forms of the public health system in India struggle to provide services in a timely manner. Public facilities are devoid of privacy and comfort. Patients often have to share beds and cleanliness is dubious. Expats should avoid public health facilities unless they have no other choice. It's not just about comfort. In these overcrowded facilities, locals struggle for basic care. Expats who can afford to seek care elsewhere should do so in order not to drain much-needed resources from the public.
If you do use public health facilities, be aware that in addition to treatment costs, you will also likely pay a one-time registration fee. If you are admitted, you will also pay room charges. The different categories of patient accommodations often have optimistic names like "deluxe", "deluxe with AC" or "super deluxe". Choose the highest level you can afford to increase your comfort and privacy. And while it's easier said than done when you aren't feeling well, insist on reviewing your bill to ensure your room charges actually correspond with the accommodations you receive.
The contrast between public and private care in India could not be more pronounced. Urban centers in India have an extensive network of private hospitals and clinic which provide high-quality care. Standards are so high in fact that India is one of the popular destinations in the world for medical tourism. Expats can expect private, comfortable rooms with modern amenities, English-speaking doctors, specialists, nurses, and support staff, and even access to alternative treatments. While it can take days to see a doctor at a local public emergency room, private hospitals and clinics offer timely care, even for specialist referrals.
Start by Reviewing Plans and Requesting a Quote
Use the links below to review coverage offered by the leading health insurance plans for expats living in India. If you would like a quote from any of the listed providers, click the Get a Quote button to receive a custom quote.
Also read: