Health Insurance in Oceania: What You Need to Know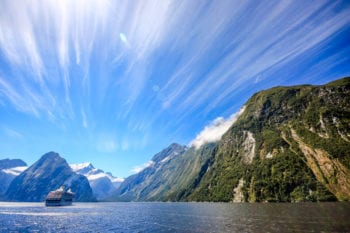 Oceania is a beautiful region of the world located in the South Pacific Ocean. New Zealand and Australia are two of the largest countries that make up Oceania but there are also thousands of other islands spread across the region. As advanced as these New Zealand and Australia are in their public and private health sectors, the rest of the region sadly lags behind. This is due to the latter countries' geographical locations as well as relatively low populations. The trend is often to refer more complicated medical interventions to New Zealand, in particular. If you are moving to this corner of the world, here's what to expect for health insurance in Oceania.
Recommended Health Insurance Plans for Living in Oceania
For expats or international citizens in New Zealand, Australia, Micronesia, or any area of Oceania, Cigna Global is a great health plan to consider.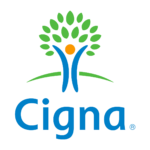 The flexibility to tailor a plan to suit your individual needs
Access to Cigna Global's trusted network of hospitals and doctors
The convenience and confidence of 24/7/365 customer service
Plan Details
|
View Brochure
If you are a U.S. Citizen planning to move to a region in Oceania, you can't go wrong with GeoBlue Xplorer. These plans offer extensive coverage along with 9 months of coverage if you are visiting back home.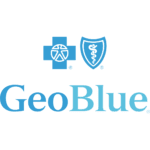 Premium Benefits, Coverage and Service
Define your deductible and prescription benefits
For Foreigners in the US or US citizens abroad
Plan Details
|
View Brochure
Oceania's Regions: Health Insurance Options
Australia's Health Systems
Australia has one of the best healthcare systems at the global level, reflected in the country's high life expectancy. The Australian medical structure is a solid mix of public and private facilities, which can be availed at a reasonable cost. The public health system is called Medicare. It's funded through taxes and has an excellent reputation overall. However, it is only accessible to Australian citizens and permanent residents.
If you are planning to move to Australia, private health insurance is a must. The public healthcare system will not cover you if you are using a working visa, you must be a permanent resident. Also, you will not receive a working visa unless you can produce a valid private health insurance policy. These are some of the reasons you will want to do your research before you move overseas. Check out Health Insurance in Australia to understand how to protect yourself and stay healthy.
Health Insurance in New Zealand
Like neighboring Australia, there is a strong public health system in New Zealand. It also caters to citizens and permanent residents. These are generally either free or subsidized treatments offered. Registration with a General Practitioner (GP) to avail of any public facility is mandatory. This allows access to some free services such as immunization for children under six, as well as some medical tests. Expats moving to New Zealand are therefore strongly advised to contact a GP and Primary Health Organisation (PHO) in their locality upon arrival.
Although New Zealand has excellent health care, as an expat or foreigner you will need to purchase a private plan. You will qualify for New Zealand's public insurance but you have to wait 2 years and will need to go through a series of tests to qualify. You do not want to be living abroad without proper health coverage. The good news is there are options! Read Health Insurance in New Zealand for more detailed information.
Papua New Guinea: Health Insurance Advice
Despite being a population of nearly 9 million people, the healthcare system in Papua New Guinea (PNG) is largely wanting. It is funded by charities including religious groups and private donors. These funds are then used by the government to provide medical infrastructure and services. However, these remain rather poor and erratic, particularly in the most remote locations. Prevention is therefore better than cure in PNG. Seek advice from your healthcare provider before moving to Papua New Guinea, as diseases such as dengue, cholera, tuberculosis, and malaria are still prevalent. Comprehensive insurance is therefore required, including provisions for evacuation and repatriation.
Healthcare in Fiji
As a Small Island Developing State, the best medical facilities in Fiji will be found in the larger urban areas, such as the capital, Suva. There is a state-run health system which is passable, however, expect long queues to access these services. As for private health providers, there are very few. They are up to standard when it comes to service and hygiene. Irrespectively, expatriates must plan a sound medical insurance cover if moving to Fiji. Islanders are used to traveling long distances for medical treatment and that includes evacuation to New Zealand for advanced treatment or critical procedures.
Solomon Islands and Health Insurance
The situation in the Solomon Islands doesn't fare better than in other Melanesian states. A public health system is in place and provides free services to citizens, residents, and even tourists. Expats are advised to choose private medical facilities, but these can be quite expensive. A well-rounded health premium that is internationally accepted is therefore a must. As with neighboring islands, medical evacuation is a norm and must therefore be part and parcel of your insurance plan. Prevention against tropical diseases should also be included in your preparation before moving to the Solomon Islands.
Health Insurance for Expats in Polynesia – Samoa
Samoa has one of the highest populations in Polynesia with about 200,000 residents. It's nonetheless a small population by world standards and this will account for the basic health infrastructure. The state has about a dozen hospitals and health centers for primary treatment. It also has an agreement with New Zealand for tertiary medical interventions. Furthermore, there are no provisions for medical assistance to expats in Samoa. They are expected to pay upfront for any medical visit. Preventive medication is necessary for tropical diseases such as chikungunya. A wide-ranging international insurance cover, with provisions for diving accidents and other atypical occurrences, is therefore strongly recommended.
Micronesia – Marshall Islands: Medical Insurance Options
With a population of approximately 59,000, the Marshall Islands depend on a state-run medical service. With the nation spreading over 29 coral atolls and 1,156 islands and islets, there are health centers in all of these areas. They, however, remain quite basic. Moreover, there are very few options when it comes to private healthcare. Expats moving to the Marshall Islands will therefore have to research the best possible solutions for their requirements. They are advised to check with embassies and local health authorities if they have specific medical needs. If moving for work, evacuation and repatriation should be part of the insurance cover. It's also to be noted that the country has a high prevalence of TB, leprosy, and cancer. Due to many nuclear tests conducted in the region, these are often linked as cause and effect.
Before Moving to Oceania
Expats moving to Australia and New Zealand only have to ensure their premiums are sufficient and meet the visa and other requirements as per local regulations. For the rest of the region, health insurance has to pretty much cover anything under the sun. Whether it's ensuring your regular medication makes it through customs, or packing an all-inclusive medical kit, you will have a lot of leg work to do if you're moving to the smaller islands. Seeking advice from former expatriates, locals and local authorities should be done in addition to the information you will receive from health insurance companies.
Related: