International Health Insurance for Expats in Singapore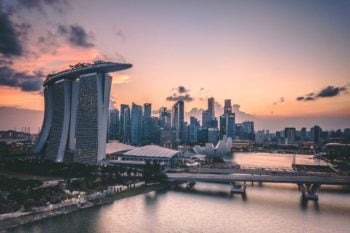 Singapore has one of the finest public healthcare systems in the world. As such, the people who live there enjoy tremendous good health.  By nearly every measure, Singapore excels. The country placed 6th in the World Health Organization's ranking of the world's health systems in the year 2000, a position it has held to the present day. The Economist Intelligence Unit placed Singapore 2nd out of 166 countries for health-care outcomes. Bloomberg Global Health Index of 163 countries ranked Singapore the 4th healthiest country in the world. And in 2019, Singaporeans had the world's longest life expectancy at 84.8 years. No wonder Singapore is so popular with expats and digital nomads! Here is what they need to know about health insurance in Singapore for foreigners before they move.
MediShield Life: Singapore's National Health Insurance System
Singapore has universal healthcare based on public and private facilities. Singapore citizens and permanent residents (known as PRs) are entitled to subsidized government healthcare services. This is because they contribute to the national mandatory savings plan. All citizens and PRs are required to subscribe to approved health insurance or medical care plan known as Medishield Life to access this subsidized healthcare.
Medishield Life subsidizes a large portion of hospital bills and outpatient treatment. In general, Medishield Life policies include a deductible plan. Through this, patients either need to pay a minimum amount before any claims can be made or pay a certain percentage of the medical fees while the insurer pays the rest. This public healthcare is offered by government-run "polyclinics" and hospitals. Additionally, the government also offers grants and further subsidies, such as the CHAS card which provides subsidized medical treatment, to help those who cannot afford premiums and co-payments.
For those who don't pay their Medishield Life premiums, the penalty is severe. This may involve paying back the interest lost to the Medishield Life Fund, recovering the amount from the individual's employer or bank, or even taking legal action against them.
Foreigners, such as expats or other short term visitors to Singapore, receive health coverage through international health insurance plans provided by their employer or purchased privately.
Pros and Cons of Using Singapore's Local Health System
Foreigners don't qualify for Medishield Life. Foreigners living in Singapore are exempt from making contributions to the CPF – the Central Provident Fund – which helps fund healthcare and social services. However, as they are exempt from paying, they are thus unable to access government-subsidized health plans and related services. If they were to visit a public hospital, they'd have to pay for it.
In general, the cost of a simple medical appointment is not prohibitively expensive.  Physicians in public hospitals speak English, have undergone extensive training, and provide excellent care. However, medical and healthcare costs can quickly spiral upwards should you need any diagnostic tests, specialist consultations, or surgical procedures. In turn, private hospitals in Singapore have shorter wait times and more comfortable and private facilities.
How Expats in Singapore Get Health Insurance
In short: They can't. In Singapore, only citizens and permanent residents – known as PRs – are covered by public healthcare. The term "permanent resident" means something different in Singapore than it does in Europe, where permanent residency is relatively easy to apply for. Singapore's PRs have a very specific kind of status that can only be acquired after years and years of residency and an application to the Ministry of Manpower. Most expats in Singapore aren't PRs – and they never will be. They're people who hold visas such as the employment pass, the dependant pass, and the S-pass. As such, they aren't able to contribute to the Central Provident Fund (CPF) which helps fund public healthcare.
For all intents and purposes, foreigners aren't covered by national Singapore insurance. They don't qualify for Medishield Life as they are not citizens or permanent residents. They have to pay completely out of pocket for their medical care unless they have private health insurance, either purchased privately or provided by an employer.
Best Health Insurance for Expats and Foreigners in Singapore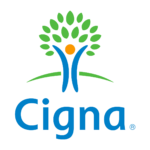 The flexibility to tailor a plan to suit your individual needs
Access to Cigna Global's trusted network of hospitals and doctors
The convenience and confidence of 24/7/365 customer service
Plan Details
|
View Brochure
Best Global Medical Plan for US Citizens Living in Singapore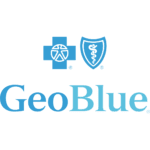 Premium Benefits, Coverage and Service
Define your deductible and prescription benefits
For Foreigners in the US or US citizens abroad
Plan Details
|
View Brochure
What You Need To Know About Processes
If you're a foreigner on a work permit or S-pass, your employer must provide you with health insurance of at least S$15,000 a year. This must be paid for by the employer, with the exception of a possible co-payment component for non-work related health claims. The Government of Singapore takes this coverage seriously. If your employer doesn't comply they could face large fines and even possible jail time. Employees, however, are protected and aren't penalized for the employer's actions.
Unfortunately, those working on an employment pass aren't covered by mandatory insurance through their employer. While these workers aren't required to purchase their own insurance policy, it's highly recommended they do so.
Benefits of a Global Medical Insurance Plan
For Singapore citizens and PRs, Medishield is only the beginning of the different insurance options available to the public. A large proportion of people also carry private healthcare insurance that can protect them against long term care needs, disability care and income needs, critical illness expenses, and even lost wages during hospitalization.
Foreigners, however, enjoy none of this. It is their responsibility to source private insurance. This is often covered by employers or it can be purchased from private insurers before moving overseas. While the standard of living in Singapore is very high, so is the cost of living. It's a smart idea to protect yourself against unexpected medical expenses related to loss of health.
While public health standards in Singapore are generally excellent, in recent years the healthcare system has struggled with hospital crowding and longer wait times for medical care and procedures. A global medical plan covers you to see a wide range of doctors in multiple facilities, meaning your waiting times are minimized.
How Routine Doctor Visits Work
Unlike some countries, in Singapore, it isn't necessary to see the same family physician for every visit. That said, most people do stick with the same doctor. They better understand your medical history and over time you build trust and strong communication. Family physicians play an important role in referring patients to see a specialist and provide that person's office with copies of your relevant tests and reports.
However, there are some specialists that a patient can approach directly. For the most part, these are for elective procedures like cosmetic surgery or laser eye procedures. Costs can vary widely for these kinds of appointments and it pays to shop around.
How To Find A Family Physician in Singapore
You don't need to register in advance with a family doctor in Singapore. The process is as simple as locating a clinic that's convenient for you and asking the staff for an appointment. In general, appointment-based clinics are preferable to walk in style clinics. There, the waiting period could be an hour – or even longer.
Related: