What all Expats Will Tell You About Thailand Health Insurance
Thailand is a hugely popular destination for travelers and expats alike. The low cost of living, beautiful weather, delicious food, and large, supportive digital nomad community make the decision to relocate to Thailand an easy one. But safety and health are still important. Having comprehensive health insurance in Thailand is essential. Infectious diseases, traffic accidents, and food born illnesses are common. As well, there is plenty of temptation to participate in high-risk adventure sports, boating trips, and regional excursions. Understanding your medical insurance and health care options will give you the greatest peace of mind as you start to explore your new home country.
In general, healthcare in Thailand is of a good standard. An estimated 99.5% of the population has access to the country's universal health care program, which has been in effect since 2002. In major centers like Bangkok, Nonthaburi, and Chiang Mai there are excellent facilities and English-speaking staff. However, in more rural areas health care services can be limited. And throughout the country, an average of 65% of first responders are volunteers. Professional-run ambulances and paramedics are relatively rare.
Healthcare in Thailand and "Local Insurance" Options
Budget-conscious expats who are self-employed will likely have heard of "local private health insurance" as an option in Thailand. Local insurance is a form of private health insurance that's sold by Thai companies and even banks to expats in Thailand. Advertisements are common in expat-targeted newspapers and magazines in Bangkok and other popular tourist destinations.
Local Thai Insurance for Internationals – Advantages
On the plus side, local insurance is often inexpensive. And it's easy. Using it is as simple as showing your insurance card to the hospital staff. Local hospitals are used to dealing with local insurance and they'll take care of all your paperwork. This is no small thing in a country famous for its love of administration! It should be noted that you are normally required to visit a hospital or clinic within your medical insurance company's roster of approved partners. If medical necessity means you need to visit another location, you'll have to pay upfront and apply for reimbursement.
Local Thai Insurance for Foreigners – Disadvantages
On the downside, local insurance can come with many exclusions. For instance, accidents that result from motorcycle rides are often not covered. That might not sound like a big deal before you move but once you arrive you'll soon see that virtually everyone in Thailand travels by motorcycle! As well, local insurance policies carry claim limits. Like many insurance policies, you get more coverage when you invest in a more expensive policy. However, knowing how much to purchase can be stressful if you aren't familiar with the average costs at Thai hospitals. And finally, your local insurance policy may very well be written in Thai, which can be especially confusing in the middle of a health crisis.
Best Private International Health Insurance Plans for Expats in Thailand
An international medical insurance plan offers a few additional benefits over and above local health insurance plans. First, they are global and will cover you anywhere in the world. Further, they can be more comprehensive and provide you with access to a wider variety of healthcare facilities and doctors. For expatriates moving to Thailand, we would recommend two medial insurance options for expats in Thailand. Cigna Global is a leading global insurer with great service and benefits. Cigna Global offers a modular plan design allowing you to pick and choose different modules to tailor the plan to your needs and budget. The second suggested plan, primarily for US citizens living abroad, would be GeoBlue Xplorer, which offers similar benefits and services to Cigna. GeoBlue Xplorer is offered in association with Blue Cross and Blue Shield of America and comes with the excellent BCBS network of doctors and hospitals and the highest quality of doctors worldwide. For other options, view our list of the best international health insurance companies.
Best Global Medical Plan in Thailand for Expatriates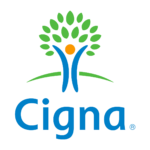 The flexibility to tailor a plan to suit your individual needs
Access to Cigna Global's trusted network of hospitals and doctors
The convenience and confidence of 24/7/365 customer service
Plan Details
|
View Brochure
Best Health Insurance in Thailand for US Citizens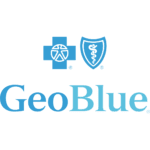 Premium Benefits, Coverage and Service
Define your deductible and prescription benefits
For Foreigners in the US or US Citizens Abroad
Plan Details
|
View Brochure
For visitors to Thaland, see: Safety and Travel Insurance Advice for Visitors to Thailand
Joining Thai Social Security as an Expat
If your work in Thailand involves a traditional employer-employee relationship, you'll be eligible to enroll in the national social security program. This means that your employer is responsible for directing a portion of your pay into the government-administered health care program for you. There are two huge advantages to this arrangement. The first is that your employer is taking care of the paperwork and administration for you. The second is that it can be a great cost-saving. The plan is very economical and having your health care coverage taken care of so seamlessly is a huge perk!
The cost works out to 5% of your gross salary and caps out at 750 Thai Bhat a month. The benefits include both medical treatment and the medicine required for treatment.
Are Public Hospitals in Thailand Good
Whether expats choose local insurance or are enrolled in social security, in both cases they will be using the services of public hospitals. The standard of care in Thailand public hospitals varies. In many circumstances, there are long lines, limited support staff, and physician consultations are brief. In nearly all facilities, it is assumed that the patient is responsible for their own meals and bathing. Therefore, it's not surprising that a significant portion of expats supplement their coverage or go entirely with a comprehensive expat medical insurance plan.
One benefit of a global medical plan is that you can actually receive treatment in any country of your choice. So if you find a specialist that can treat you in another country, you have the option of receiving medical care in that country – not just in Thailand.
Seeing Comfort With Supplemental Insurance in  Thailand
Expat medical insurance plans bring a greater level of comfort and care. And it also makes sure you can use private hospitals where trained staff will take care of your food and hygiene! But in addition to meals in private hospitals, you'll also have a greater choice of facilities and specialists. There is a much broader level of coverage, and thus no concern about reaching your coverage limit after just a few days of care. You'll also have access to English-speaking support staff, preventative medicine programs similar to home, and second opinions in the case of an emergency – exactly the kind of medical care and support you need when you're far from home.
There are a number of options for expatriate insurance in Thailand. Do your research and talk with one of our global medical specialists to help you find the best plan for your specific needs ad budget.
Related: