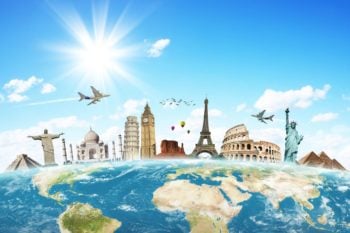 US Health Insurance for Expats in the USA
Living abroad, especially in the USA, is a whole different level of adventure. As an expatriate living in the USA, also called an expat, you have left your home country to live somewhere in a new world. The transition to a new country comes with challenges. One of those challenges is securing adequate US health insurance to cover you in the United States as well as your home country and other countries around the world. Here we offer some guidance on the topic of  Health Insurance America and some plans you might consider. Review coverage options and request a quote using the links below.
Medical Coverage for Expatriates in the USA
If you are relocating the United States, it is important to know that the US does not require all expatriates (or US citizens) to have medical coverage. However, the risk of being in the US without medical coverage is massive hospital bills or even no access to medical care. There are newer requirements for certain immigrants or foreigners on select visa types that may require you to have health coverage.
Medical costs in the US tend to be higher than in other countries for a couple of reasons. American doctors tend to order more tests and scans than in other countries, and the US deals with a relatively high rate of medical inflation.
Immigrants to the USA: To obtain an immigration visa, foreigners must prove they will be covered by "approved health insurance," such as a family or employment-based policy, within 30 days of entering the United States, unless they are affluent enough to cover their "reasonably foreseeable medical costs."
Health Insurance USA for Immigrants
The quality of medical care available in the United States is generally of a high standard. In the United States, US health care is provided by private hospitals and clinics. This requires citizens to have private US healthcare insurance. Often, an employer provides insurance that covers the employee and their immediate family. Increasingly, due to rising costs, employees are required to help cover the cost of USA medical insurance.
If an employer does not provide health coverage or the coverage is inadequate, most individuals purchase international health insurance themselves.
A federal Medicare program is available for retirees. There is also Medicaid, which is a federal medical aid program for the poor.
American Health Insurance Plans for Living in the USA
We would recommend two options for expatriates moving to live in the USA. Cigna Global is an excellent global insurer with great service and benefits. Cigna Global offers a flexible plan design allowing you to pick and choose different modules to tailor the plan to your needs and budget. The other suggested plan would be GeoBlue Xplorer which offers similar benefits and service to Cigna. GeoBlue Xplorer is offered in association with Blue Cross and Blue Shield of America and comes with the excellent BCBS network of doctors and hospitals associated with BCBS.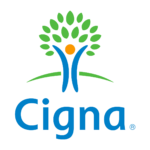 The flexibility to tailor a plan to suit your individual needs
Access to Cigna Global's network of trusted hospitals, clinics, and doctors
The convenience and confidence of 24/7/365 customer service
Plan Details
|
View Brochure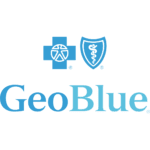 Premium Benefits, Coverage and Service
Define your deductible and prescription benefits
For Foreigners in the US or US Citizens Abroad
Plan Details
|
View Brochure
How Much is Health Insurance in America
How much is health insurance in America? Premiums, or the cost of the USA medical insurance coverage, are based on some factors including country of origin, age, medical history, etc. It is advised to have more comprehensive insurance for US medical care because it can cost a lot, but the costs of not having it can be much higher. For example, the tests and scans doctors often run are costly and typically not covered by budget medical insurance plans.
Cost of Health Insurance in the USA for Foreigners and International Applicants
Below are some example costs for internationals applying for coverage in the USA applying for the Cigna Global Gold Plan. Costs can be adjusted up or down by adding or removing benefits, deductibles, or cost share amounts. Use the links below to generate your own quotes with Cigna Global.
30 Year old male: Cost is $563 per month
50 Year old female: Cost is 901 per month
40 year old husband and wife: $1,371 per month
Cigna offers a more comprehensive Platinum plan and a more affordable Silver plan. Ask your agent for guidance on which coverage and plan is best for your needs.  Costs were calculated including worldwide coverage and a $750 core deductible and a $1,000 outpatient deductible and excluding dental, vision, and evacuation modules.
Generate your own quote using the link below: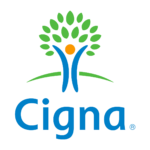 The flexibility to tailor a plan to suit your individual needs
Access to Cigna Global's network of trusted hospitals, clinics, and doctors
The convenience and confidence of 24/7/365 customer service
Plan Details
|
View Brochure
Read: How Much does Medical Care Cost in the USA and How Much does Insurance Cost in the USA
US Insurance for Foreigners Living in the USA and the ACA Penalty
The shared responsibility provision is part of the Affordable Care Act, also known as ACA or Obamacare. The goal is to ensure that all US citizens and permanent residents have access to quality USA health insurance. Any non-resident aliens, including international students on F, J, M and Q visas (and certain family members of students) are not subject to the individual mandate for their first 5 years in the U.S. All other J categories (teacher, trainee, work and travel, au pair, high school, etc.) are not subject to the individual mandate for 2 years (out of the past six).
Starting with the 2019 plan year (for taxes filed in April 2020), the ACA or Shared Responsibility Payment no longer applies.
Details: Foreign nationals who live in the United States for a short enough period of time that they do not become resident aliens for federal income tax purposes are exempt from the individual shared responsibility payment even though they may have to file a U.S. income tax return. The IRS has more information available on when a foreign national becomes a resident alien for federal income tax purposes. Individuals who are exempt under this rule include:
Nonresident aliens;
Dual-status aliens in their first year of U.S. residency;
Nonresident aliens or dual-status aliens who elect to file a joint return with a U.S. spouse;
Individuals who file a Form 1040NR or Form 1040NR-EZ (including a dual-status tax return for their last year of U.S. residency); and
Individuals who are claimed as a personal exemption on Form 1040NR or Form 1040NR-EZ.
All U.S. citizens living in the United States are subject to the individual shared responsibility provision as are all permanent residents and all foreign nationals who are in the United States long enough during a calendar year to qualify as resident aliens for tax purposes. This category includes nonresident aliens who meet certain presence requirements and elect to be treated as resident aliens. For more information see Pub. 519. More: Shared Responsibility from the IRS (See Question 11)
Travel Medical Insurance for Visitors to the US
If you are an expatriate living in the US, additional medical coverage should be purchased for the period that you will be in the country. You will want to ensure this coverage protects you in case of an accident, a medical emergency as well as repatriation. You should investigate if you will need this travel insurance before entering the country and if the insurance needs to come from your home country, the U.S. or both!
For periods of less than one year in the US, a travel medical insurance plan may be enough to cover your needs. For younger travelers wanting basic emergency medical insurance (instead of comprehensive major medical cover), a travel medical plan will work well. Most travel medical insurance plans provide coverage for accidents or illness, saving you from large medical bills if you require a visit to the doctor or hospital while in the U.S. as well as give you access to universal pharmaceutical care and translation services, should they be required. For more, see:
If you are looking for a global medical plan to cover you as an immigrant or international citizen living in the USA, or anywhere in the world, visit International Health Insurance Plans.
Written by Joe Cronin. Joe Cronin is an expert in the areas of global health and international insurance, with specific expertise in advising individuals and groups on international health insurance plans. Follow Joe @Joe_Cronin_Jr