Health Insurance in Colombia for Expats and Foreigners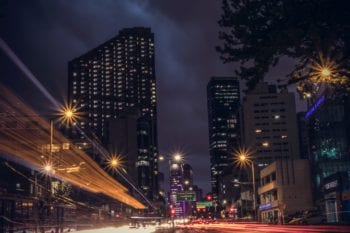 Colombia is fast emerging as one of the most popular expat destinations in the world. Once considered the purview of only the most adventurous of backpackers, Colombia has changed significantly in the past 30 years. Crime has plummeted, health care standards have shot up, and the economy is growing. Now you're just as likely to find international consultants as you are digital nomads and foreign retirees are joining the expat community in large numbers as well. If you're one of the many considering a move abroad, this overview of health insurance in Colombia will help you get started with your plans.
Overview of Colombia's National Health Insurance System
Colombia's health insurance system is improving significantly every year. Approximately 97% of Colombians have medical coverage. Colombia is currently ranked 22nd in the world on the World Health Organization's list of the most efficient medical systems. Bogota, Medellin, and Cali, in particular, are known for having excellent hospitals and clinics, some of the best in South America. Many physicians are multilingual and it's common for health clinics to specialize in serving the foreign market. As such, Colombia is rapidly climbing the ranks in terms of offering medical tourism, transplant surgeries, and cosmetic procedures.
Pros and Cons of Using the Local Health Insurance System
The country's medical system operates a public health insurance plan called EPS (Entidades Promotoras de Salud). All employees contribute a percentage of their wages to the Sistema General de Seguridad Social en Salud (SGSSS). They then select the private or public insurance provider of their choice that's registered with the system. (The private providers cost an additional fee). Overall, the system is comprehensive, affordable, and relatively user-friendly though complaints about corruption are commonplace.
This affordability is one of the main "pros" of using Colombia's local system. The EPS is available to all residents at a low cost. For instance, the premium for retirees is 12% of declared pension income. As well, there is no maximum age limit to apply for EPS coverage, another plus for retirees. And for expats living in major cities and popular tourist towns, the standards of care are quite high.
Alas, care in rural areas is more basic and limited. Wait times are significant and serious care requires trips into urban centers. As well, there are fewer multilingual doctors and many small clinics are only staffed by nurses. Having private health insurance means being treated in facilities that are more comfortable, with attentive care and private rooms. Private insurance coverage also minimizes wait times and provides additional support should you need a translator.
How Expats Can Qualify For Health Insurance in Colombia
All legal residents of Colombia, whether or not they are citizens, are required to sign on with EPS. There is an option for foreigners to opt-out. However, in order to do so, they must show proof of coverage through another insurance plan, such as a private plan or a company plan.
The cost of opting into EPS works out to be about 12.5% of wages. However, in real terms employees only pay about 4%, as the rest is covered by employers.
Best Medical Insurance for Expatriates Living in Colombia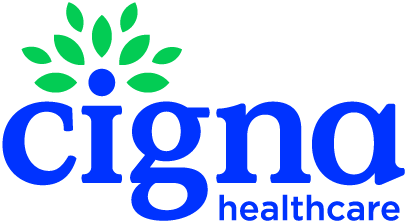 The flexibility to tailor a plan to suit your individual needs
Access to Cigna Global's trusted network of hospitals and doctors
The convenience and confidence of 24/7/365 customer service
Plan Details
|
View Brochure
Best Health Insurance in Colombia for US Citizens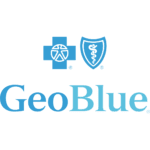 Premium Benefits, Coverage and Service
Define your deductible and prescription benefits
For Foreigners in the US or US citizens abroad
Plan Details
|
View Brochure
What You Need To Know About Processes
In order to be a part of the EPS health insurance program, you must be a legal resident of Colombia. As such, you must enter Colombia with the problem visa which allows you to work (or, as the case may be, reside as a retired individual).
Successfully applying for the appropriate visa in your home country is just the first step. Once you enter Colombia with your visa pasted in your passport, you must go to a Migración (immigration) office to register your visa. You can apply for your identification card, known as a cédula, at the same time. The process is fairly straightforward and you can expect to fill out a form, have your fingerprints and a photo taken, and pay a fee.
That being said, many new expats who don't speak Spanish opt to bring a local friend or a translator with them to ensure that everything goes smoothly. You can expect a minimum of two weeks for your application to be processed. However, many expats report being recalled to the Migración office for additional paperwork, further delaying the process.
Successfully applying for the cédula is the biggest hurdle. Once you have obtained it, you can sign up for EPS. You must choose an insurance administrator and give your application to them. Once you are approved, your coverage starts immediately. Unlike a lot of other countries, no medical card is issued, as your cédula is all that's needed
Benefits of a Global Health Insurance Plan
While Colombia's healthcare system has grown by leaps and bounds over the past few decades, the quality of care in smaller and more remote clinics may be beneath the standards that expats are used to. Carrying a global medical insurance plan means being treated in private facilities that are more comfortable, personable, and with a greater emphasis on discretion and confidentiality. Patients in the public medical system are often required to provide their own meals, toiletries, even sometimes bedlinens. This is not the case in private facilities. They also have shorter wait times than public facilities and greater access to diagnostic equipment. Private insurance plans also give you direct access to specialists. There's no need to see your primary physician for a referral first, as you would in the public sector.
How Routine Doctor Visits Work
Expats are sure to notice some key differences when it comes to visiting a doctor in Colombia versus what it is like to do so in their home country. In Colombia, most of the time it's up to you to maintain your own medical file. That's not to say that your primary physician won't keep their own notes but when it comes to copies of tests and diagnostic imaging, you're the responsible party. Results are rarely shared electronically between testing centers and physician offices. As such people often walk their results from the laboratory to the doctor themselves.
This extra legwork goes both ways because many physicians in Colombia still make housecalls. And in nearly all cases, there is no special surcharge. Housecalls are done for the same co-pay fee as a regular physician's visit!
How To Find A Family Physician
Many expats initially connect with a local physician via their IPS, which is the health center assigned by their EPS. Seeing a doctor at an IPS center is popular because it's affordable, fairly easy to get an appointment, and there's a strong emphasis on local care.
For expats who opt to see a family physician through their private health insurance provider, asking friends and colleagues for recommendations is a good place to start.
Related: