Health Insurance for Expats From Thailand
In 2016, the Bank of Thailand estimated that 1,120,837 Thais were working overseas. Combine this with retirees, digital nomads, and students and you have a lot of non-resident Thais who are living the expat life. In the United States alone, there are more than 300,000 expats from Thailand. Not surprisingly, the United States is also the top destination for Thai students studying abroad. Given how steadily the number of Thai university graduates is rising – with enrollment in graduate programs up over 300% in the past ten years – it's safe to assume that the number of study abroad participants and expats will continue to grow. Whether Thai expats are moving for school or making the plunge to start a new life, healthcare should be at the top of their minds. Health insurance for expats from Thailand is an important part of that.
Does the Thai Healthcare System Cover Abroad
Thailand's healthcare system is based on contributions to the social security system. As such, if you're no longer living in Thailand, you're not contributing to the system through payroll deductions. Thailand's healthcare system won't cover you overseas.
Best Health Insurance for Expats from Thailand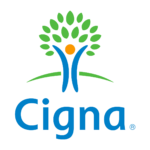 The flexibility to tailor a plan to suit your individual needs
Access to Cigna Global's trusted network of hospitals and doctors
The convenience and confidence of 24/7/365 customer service
Plan Details
|
View Brochure
Thai Citizens Living in the US: Best Health Insurance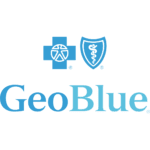 Premium Benefits, Coverage and Service
Define your deductible and prescription benefits
For Foreigners in the US or US citizens abroad
Plan Details
|
View Brochure
What to Expect From Private Versus Public Care
Each country has its own standard of public healthcare and private healthcare. Many countries will pale in comparison to Thailand's affordable, universal care model. On the other hand, the standards of public healthcare in some countries will leave Thai citizens greatly impressed.
Private healthcare is more uniform, though differences remain between countries. Patients in private facilities are more likely to have multilingual doctors and staff. Wait times are much shorter, especially when it comes to seeing specialists. Patients can expect private, comfortable facilities. In some places, like Dubai, private healthcare facilities can be downright luxurious and hotel-like. In others, like Guatemala, they're more modest and less flashy but still exceed the standards of the local public system.
How Seeing a Doctor Overseas Differs From in Thailand
Many doctors in Thailand are specialists, especially those working in the public sector. That's great when you know what your problem is and who you need to see. However, it can be frustrating when you want someone like a general practitioner to guide and direct your care.
Many countries have the exact opposite problem. There are a lot of general practitioners and family physicians but specialists can be a bit sparse. Additionally, in order to see a specialist, your family doctor must make the referral on your behalf. This can be really frustrating for expats from Thailand when you know who you should be seeing but you have to go through the extra step of seeing your GP first. On the plus side, for serious situations, your GP can often pull some strings and arrange an appointment that's much quicker than what you'd be able to secure on your own. Additionally, they can help coordinate your care when multiple specialists are involved.
Getting Public Healthcare Overseas
Thai law requires everyone working legally in Thailand to have health insurance. In most cases, this happens through the national social security program, which is arranged through employers. They take care of all the details for their expat employees, down to automating the appropriate salary deduction.
Many other countries follow a similar model – but not all. Some countries put the onus on the individual to apply on their own. In doing so, you must prove not only your identity and your legal status in your new country. You must also prove your residency. For this reason, it's prudent to start receiving mail such as credit card bills to your new address. Credit card bills and utility bills are two of the most common documents for proving residency. In other words, if you tend to slack on this and just have mom and dad forward your mail when they get around to it, be proactive and change your address right away!
Paying For Healthcare Services as a Thai Expat
In 2006, Thailand's public health minister declared all medical visits free of charge under the country's universal healthcare program. Previously, patients paid a small fee at each visit, a program known as the 30 Baht Project. Now that this particular fee has been eliminated, patients can see healthcare professionals with no financial concerns.
This setup is far from universal. Many countries still have a co-pay model. Others cap health expenses so patients don't pay more than a certain threshold in the course of the year. This is excellent for people with frequent appointments. However, it's not so good for occasional users. They're likely to pay the bulk of their deductible through their sporadic visits but never use the system enough to benefit from lower-cost follow-ups.
In other circumstances, patients pay the entirety of their medical costs upfront and then apply for reimbursement. To avoid a nasty surprise when you're feeling ill, expats from Thailand should find out what model their new country uses before your first visit.
First Responder Care Around The World
One of the hallmarks of healthcare in Thailand is the country's unique approach to managing first responders. The majority of first responders in Thailand are volunteers. In Bangkok, for instance, 65% of emergency cases handled by first responders are led by volunteers. Expats from Thailand will soon notice that this inspiring, community-focused approach is a rarity in the world.
Many countries have a voluntary program similar to Thailand's first level of care, known as FR or first responder. Worldwide, teachers, charity workers, and sports leaders are taught basic first aid so workspaces, community programs, and recreation facilities are safer. Occasionally, some larger organizations will send a representative for more advanced training, which would correspond with Thailand's BLS or basic life support level of training. However, no matter how extensive the training, it's nothing like the kind of first responder care you find in Thailand. Paramedics and ambulance attendants around the world are almost always full-time jobs and not volunteer positions. In fact, one of the first things that first aid classes teach is that you should always call the professionals as soon as you assess the situation!
However, while paramedic care and ambulance drivers are integral parts of the healthcare system in many countries that doesn't mean that their services are free. In some countries, you must pay for ambulance transportation in all but the most extreme emergencies. In others, it doesn't matter the situation – unless you have insurance, ambulance rides are a cost you must bear. For Thai nationals used to the volunteer-based, community approach to first responder care, the cost of ambulance care is quite a surprise.
Related: