South Africa Health Insurance for Expats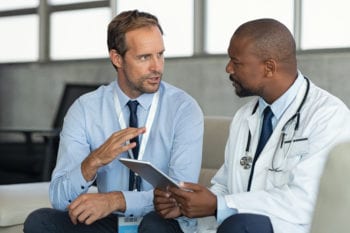 When expats go anywhere in Africa, South Africa looms large. The country is a regional hub for everything – transportation, conferences, international imports, even socializing. South Africa is also considered a regional hub for treating serious health concerns. When expats get in trouble, the kind of concerns that require an airlift to a major health center, South Africa is the default destination. But there's more to life in South Africa than travel and business and emergency care. What is health insurance in South Africa really like for the expats who live there full time?
Overview of South Africa's Healthcare System
South Africa does not have universal healthcare. Instead, a private healthcare system and a public healthcare system operate beside each other. The majority of the public, up to 80% of the population, relies on the public system for their care. Fees are determined by using the Uniform Patient Fee Schedule or UPFS as a guide for billing and payments. This system categorizes the different fees for every kind of patient and medical situation.
There are three categories of patients under the UPFS system. Full paying patients are either being treated by a private physician, are externally funded, or are non-citizens. Partially subsidized patients are eligible to have the cost of their care partially covered on the basis of their income. Finally, fully subsidized patients are those who are referred to a hospital by the Primary Healthcare Services. Additionally, there are also some occasions in which certain medical services are free.
There are more than 400 public hospitals and more than 600 private hospitals in South Africa. Large regional hospitals are managed by provincial health departments. One of those larger hospitals is Johannesburg's Chris Hani Baragwanath Hospital, the third-largest hospital in the world. Meanwhile, smaller hospitals and primary care clinics are managed at the municipal or district level. According to the 2019 Global Healthcare Index, South Africa's healthcare system ranks 49th out of 89 countries. In that position, it's the highest-ranked African country. However, it is still placed below countries like India, Sri Lanka, and the Philippines.
The National Health Insurance System in South Africa
South Africa's healthcare system could change dramatically in the coming years. The government is working to establish a national health insurance (NHI) system. This change is meant to address inequalities in care among different socio-economic groups. It also intends to make healthcare more affordable for everyone. At present, however, this is still in the very preliminary stages of development.
Things You Need to Know When Considering Insurance
Healthcare in rural South Africa falls somewhere between being limited and being non-existent. Nearly half of the population lives in rural areas but only about 3% of new doctors chose to work there. As a result, the country's rural areas are tremendously underserved. This isn't just in terms of physicians but also facilities and support staff. Because of the difficulty in finding comprehensive care during an emergency, expats living in rural areas should ensure that their insurance coverage includes emergency air evacuation.
South Africa Healthcare System Pros and Cons
Public hospitals in South Africa are underfunded and understaffed. As a result, they are usually overcrowded. Patients face long waiting times and have little privacy. Furthermore, many public hospitals are not given the resources they need to update outdated equipment, pay their staff competitive wages (and thus keep top doctors within the country), or stock their pharmacies.
The situation is better in public teaching hospitals. Public hospitals that are associated with major universities offer a high standard of care. Alas, all residents know this and as such, the waiting times at teaching hospitals are extensive for all services.
By contrast, South Africa has excellent private healthcare. The private system can tempt doctors and nurses with higher wages and better working conditions. As such, nearly 80% of the doctors work in the private sector. With so many doctors, patients who use the private healthcare system can expect short wait times and modern facilities. There is greater privacy and hospital stays are more comfortable all around.
Best Health Insurance in South Africa for Expats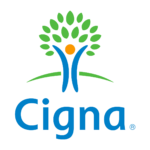 The flexibility to tailor a plan to suit your individual needs
Access to Cigna Global's trusted network of hospitals and doctors
The convenience and confidence of 24/7/365 customer service
Plan Details
|
View Brochure
Best Health Insurance for U.S. Citizens in South Africa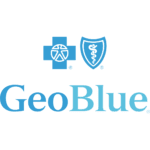 Premium Benefits, Coverage and Service
Define your deductible and prescription benefits
For Foreigners in the US or US citizens abroad
Plan Details
|
View Brochure
How Expats Can Qualify for South Africa Health Insurance
The South African Constitution guarantees that everyone should have access to healthcare services. As such, everyone living in South Africa, including expats, refugees, and asylum seekers, are entitled to healthcare. Thus, expats qualify to visit public healthcare facilities simply on the basis of living in the country. In the case of refugees and asylum seekers, there is no need for a permit or identification documents to have access to free antiretroviral treatment for HIV/AIDS.
What You Need to Know About Processes
Registering for healthcare in South Africa is straightforward. You can sign up at your local doctor's clinic. You just need to fill out a form, provide your address, personal identification, and proof of address. There is no monthly fee nor payroll deductions. Patients pay according to the Uniform Patient Fee Schedule.
The Uniform Patient Fee Schedule acts as a kind of sliding scale. That means that low income and unemployed individuals pay only a modest fee for their treatment. Expats are considered to be in a high-income bracket. As a result, they're responsible for paying their healthcare costs out of pocket at public hospitals.
However, all this is expected to change if the proposed National Health Insurance plan is put into place. The NHI is expected to rely on funds from general taxation and some kind of patient contribution, possibly a payroll deduction. In the future, the public healthcare system might look very different in South Africa.
How Routine Doctor Visits Work
A general practitioner takes care of day to day problems and refers patients to specialists, if necessary. However, patients can book appointments with a specialist directly if they want. The cost of visiting a GP can vary but appointments start at about 55 Rand.
How to Find a Family Physician or GP in South Africa
Many public insurance doctors work out of hospitals and larger clinics. Meanwhile, private doctors often have individual or group practices in addition to working in clinics and hospitals. A recommendation from a local friend or colleague is a good place to start.
Traditional and Alternative Medicine in South Africa
Traditional and alternative medicine plays a large role in healthcare in South Africa. An estimated 80% of the countries' citizens report using a traditional healer in some capacity. This percentage is even higher in rural areas.
Healers and alternative practitioners are regulated. Alternative practitioners include those practicing homeopathy, osteopathy, chiropractic medicine, and naturopathy. They're required to be licensed and registered and to hold certain qualifications from their governing body where applicable.
Traditional and alternative medicine isn't included in most private insurance packages. In conclusion, if this kind of treatment is important to you, you most likely will have to pay out of pocket for care.
Related: