Health Insurance in Chile For Expats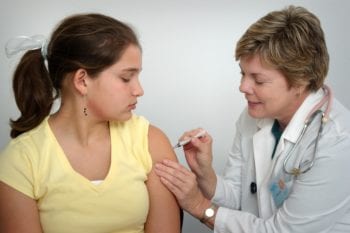 Chile is a leader for affordable public healthcare in Latin America. It was one of the first to introduce a comprehensive national healthcare system based on salary deductions when it introduced the Fondo Nacional de Salud (FONASA) in the 1950s. Since then, Chile has grown to provide some of the best healthcare in South America, especially Santiago, where standards are very high. Based on the World Health Organization's ranking of the most efficient healthcare systems in the world, Chile is ranked 33rd in the world. This puts it just below countries like Finland and Canada and just above the United States and Denmark. Chile also enjoys one of the highest life expectancy rates in the world at 80 years for men and 85 years for women. If you're moving abroad, this is what you should know about health insurance in Chile.
Overview of Chile's National Health Insurance System
Chile has a mixed public and private healthcare system. On the public side, there is the FONASA program. On the private side, the system is known as Instituciones de Salud Previsional or ISAPRE. There are also additional special insurance programs designed for certain sectors, such as those tailored to Armed Forces members.
All governance and regulation are overseen by the Ministry of Health at the federal level. The system is financed through payroll taxes plus additional government funding. As well, patients themselves pay moderate out-of-pocket costs. An estimated 5% of family income is directed towards health spending. In addition to comprehensive medical care, the public system also provides for public health initiatives, such as immunizations and nutritional programs.
Public health programs have seen great success in Chile but serious challenges remain. For instance, the country is very close to reaching universal coverage of clean drinking water. 99.9% of households have access to clean water and 99.9% of urban areas maintain safe wastewater. However, approximately 3.5% of Chileans live in extreme poverty, a number which is slowly growing. Social inequality equates to unequal access to healthcare.
Things You Need To Know When Considering Insurance
Approximately 20% of the population in Chile opts to carry private health insurance. It's popular because private health facilities feature multilingual staff, convenient testing facilities, and much shorter wait times than the public system. As well, facilities tend to be newer, cleaner, more comfortable, and more private.
Pros and Cons of Using the Local Health Insurance in Chile
Overall, Chile has a good standard of public healthcare. However, there are several key differences between the services offered by the public and private healthcare systems. The public healthcare system is focused on primary healthcare, including disease prevention and treatment and promotion of health and wellness. It also focuses considerably on local care, and makes referrals for secondary and tertiary care as needed.
On the other hand, the private sector is focused more on specialized services at the secondary and tertiary levels. Those working in the private sector will often receive referrals from those working in the public sector. Therefore, it's not so much a case of looking at the pros and cons of using the local health insurance system in Chile but more about the kind of service you need and who provides it in the most efficient manner.
How Expats and Foreigners Can Qualify For Health Insurance in Chile
Expats living in Chile are eligible for public healthcare. However, they have to have legal residency and be paying taxes. In general, all workers pay for healthcare through payroll taxation. However, as of 2018, there are options for self-employed workers as well.
There's considerable freedom of choice in the process. Workers can choose either the state-run health service (FONASA) or from a private insurer (ISAPRE) plan. People with a work contract have 7% of their salary deducted to pay for FONASA healthcare. FONASA also covers health insurance for those receiving unemployment benefits, pregnant women without insurance, the families of insured workers, those with disabilities, and impoverished citizens.
Of course, the better the plan, the most expensive it is. Many workers, especially those with a higher salary, opt to join an ISAPRE or private care option, at a higher overall cost.
Benefits of a Global Medical Insurance Plan in Chile
Most health plans within Chile don't offer comprehensive dental coverage or other kinds of auxiliary health coverage. However, the right global medical insurance plan can cover this and much more. Private insurance also means you'll be treated in facilities with multilingual staff, shorter wait times, and more private and comfortable rooms.
Best Health Insurance in Chile for Expatriates and Foreigners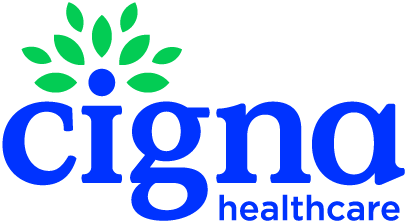 The flexibility to tailor a plan to suit your individual needs
Access to Cigna Global's trusted network of hospitals and doctors
The convenience and confidence of 24/7/365 customer service
Plan Details
|
View Brochure
Best Health Insurance in Chile for US Citizens
As a US Citizen in Chile, you want to be sure you have the best health insurance that will allow you to visit private facilities with English-speaking staff.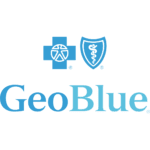 Premium Benefits, Coverage and Service
Define your deductible and prescription benefits
For Foreigners in the US or US citizens abroad
Plan Details
|
View Brochure
How Routine Doctor Visits Work
In Chile, it's not usually necessary to see a family physician before seeing a specialist. Most people tend to make appointments directly with a specialist if they know the nature of their concerns. The services of a general practitioner are generally reserved for urgent care and preventative visits. As public hospitals are often overcrowded, visiting a general practitioner when you're not sure what ails you is generally preferable to dropping into the hospital emergency department. But, in general, the role of the general practitioner or family physician isn't as prominent in Chile as it is in other countries.
Most visits to family doctors require you to purchase a ticket or voucher known as a boleta beforehand. When you check in with the receptionist, you present your boleta. This system has the advantage of knowing that your bill has been paid for in advance and there are no surprise charges.
How To Find A Family Physician
Most physicians in urban areas work through large medical centers, including well-known brands such as VidaIntegra or Integramédica. Medical centers have a mix of general practitioners, specialists, and diagnostic facilities. As an expatriate or foreigner, lean on a local friend or colleague to make a recommendation for a doctor.
Natural Disaster and Geography
Chile's famous topography and shape give expats some extra consideration when contemplating health insurance. Chile has a long, thin shape means that rural areas may be very isolated from larger urban centers. 87% of Chile's population lives in urban areas, with 40% in Santiago alone. As such, rural areas may feel very rural indeed and services are limited. Additionally, Chile is vulnerable to national disasters, including both earthquakes and tsunamis. Finally, the country's rugged, mountainous terrain is a dream for hikers and climbers but medical help can be slow to access and medical evacuations – if available – are extremely expensive without private health insurance.
Related: