Malaysian Medical Insurance for Internationals and Expats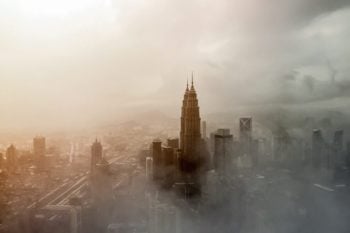 Malaysia has everything that expats love – a gorgeous capital city, a fantastic location in the heart of Asia, easy connections to other countries, and peaceful, relaxing beaches. It is no surprise that InternationalCitizens.com has named it the 5th best place in the world to retire (and first overall in Asia). But in terms of healthcare, there's a lot that foreigners living in Malaysia need to take into consideration when choosing health insurance in Malaysia.
Malaysia's Health Insurance System
In many regards, the easiest way to describe Malaysia's national health insurance system is to say that it doesn't have one. The country does, however, have both a government-funded public health sector and a thriving public sector.
The government of Malaysia heavily subsidizes the cost of medical care through the public health sector. As such, patients only need to pay nominal fees for their medical appointments and tests. The Ministry of Health governs policies and standards. It also funds the public health insurance sector, primarily by general taxation. The government spends approximately 4.4% of its GDP on healthcare. And approximately 44.5% of costs are covered by individual patients through the nominal fees they must pay at each visit.
Both the public and private health sectors provide a generally high quality of care. Medical tourism is an important part of Malaysia's economy. As such, most doctors and nurses speak English. In particular, standards in cardiology, ophthalmology, dentistry, orthopedics, gastroenterology, and plastic and general surgery are excellent. Most doctors are required to complete three years of service in the public sector to ensure that there is a balance of resources in both sectors.
Pros and Cons of Using the Public Health Insurance in Malaysia
Public health facilities and services in Malaysia are very affordable. A routine doctor's appointment for a minor malady might cost $10 or even less. Even serious procedures such as heart operations are less expensive in Malaysia than they would be in the United States or neighboring countries in Asia. It's no surprise that medical tourism is so popular.
However, the shortcomings of the public sector health insurance plans include long waiting times, overcrowded facilities, and poor standards in rural areas. Furthermore, while medical costs are heavily subsidized, it's not the same as universal healthcare. Even at subsidized rates, health services might be out of reach for poor citizens. For serious illnesses that require long term care, your a quality medical insurance plan will provide piece of mind and access to the best care.
How Expats Can Qualify For Health Insurance
In short, foreigners can not apply to the local government insurance scheme. As there is no public health insurance program per se, there is nothing for expats to apply for. Expats may use public health facilities but they won't be eligible for the same subsidized rates that local citizens pay.
Applying for Global Health Insurance in Malaysia
International citizens living in Malaysia have a few great private international medical insurance plans they can use to cover any medical expenses incurred at public and private Malaysian hospitals. Two of the more popular insurers are Cigna Global Medical and GeoBlue Xplorer. Cigna Global is a great option for most and you benefit from their flexible plan design allowing you to tailor medical coverage by selecting specific modules to meet your cost of medical care as needed. GeoBlue Xplorer plan is an excellent insurance option for US citizens living in Mexico as they will provide up to 9 months of coverage back in the USA as well as worldwide.
A Top International Health Insurance Plan for all Foreigners in Malaysia
The Cigna Global Medical plan in Malaysia offers a flexible insurance plan design allowing clients to pick and choose various modules to ensure they have the medical coverage they need but are not paying for benefits they don't.
The Best Medical Insurance Plan for US Citizens in Malaysia
The GeoBlue Xplorer plan is a US-based available to US citizens plan that offers premium benefits and a high-quality international network of doctors and hospitals.
William Russell Insurance in Malaysia
A third option, and one of the best medical care options in Malaysia, would be William Russell, which offers excellent benefits complemented by high-quality service.
However, while there is no public health insurance program to apply to, there are some options for long-term international citizens living in Malaysia. The Foreign Worker Hospitalisation and Surgical Insurance Scheme requires foreign employees in Malaysia to have medical insurance. In Malaysia, the program is known as Skim Kemasukan Hospital dan Pembedahan Pekerja Asing or "SKHPPA". Employers are expected to make contributions on behalf of their foreign employees and split the costs of the program. This serves as a form of insurance. It allows foreign employees to pay fixed amounts for medical treatment at public hospitals. It also covers medical costs like ambulance fees, overnight hospital stays, and surgical care but it is not as comprehensive as private global health insurance.
There is also a little known program available to foreigners living in Malaysia called the Employee Provident Fund or "EPF". This program is designed to encourage citizens to save for old age and both employees and employers contribute. Withdrawals from this savings program can be made for specific reasons, including to cover medical costs. Foreigners are allowed to participate in the program and it's well worth investigating the pros and cons if you intend to reside in Malaysia long term.
What You Need to Know About Applying for Coverage
If you're participating in either the Foreign Worker Hospitalization and Surgical Insurance Scheme or the Employee Provident Fund, your employer will take care of enrollment and paperwork. Some expats have also had success negotiating private health insurance for themselves and their families as part of a broader relocation package.
Things You Need To Know When Considering Medical Insurance Plans
Like with many countries, there is a stark difference in the quality of care between urban and rural areas. For instance, in Kuala Lumpur, there are 9.4 doctors for every 10,000 people, a respectable ratio. But in some rural areas, there are extreme shortages of resources. If your work means you will live outside the cities, make sure your health insurance covers medical evacuation.
How Routine Doctor Visits Work
For the most part, a patient does not need an appointment to see a specialist, nor do they need a referral from a GP. All that's required is to register at your hospital of choice and wait in line to see the specialist. In many regards, this is a much better system than programs which require physician referrals and weeks before you get an appointment date. On the downside, you could wait around a busy hospital for hours for a simple short appointment.
In some cases, however, medical appointments don't involve hospitals or waiting rooms at all. The Malaysian government has started a new system of teleconsultation to provide service and coverage to patients in rural areas. Records are shared electronically between doctors as needed. Clinic doctors in remote areas can consult electronically with specialists in the city. If you're stationed in a remote area, know that progress is slowly, steadily being made for improved services.
How To Find A Family Physician
Doctors' offices set up in home offices or small clinics are less common in Malaysia. To get set up with a general practitioner or family physician, you need to visit your local hospital and register with a doctor. Upon doing so, you'll get information about their schedule and working hours. Appointments are rare and are usually limited to routine follow up visits, such as renewing prescriptions. Most general visits for medical treatments are done walk-in style.
Know Before You Go
Asthmatic and allergic expats will want to know that Malaysia suffers from high levels of pollution due to smoke haze, especially from June to October. If respiratory concerns are on your radar, speak with your insurance representative regarding recommendations to manage the pollution exposure and setting up a proactive appointment with a respirologist.
Request a Quote for the Cigna Global Medical Plan
Use the links below to learn more about, and request a quote for, the Cigna Global Medical plan in Malaysia.
Related: