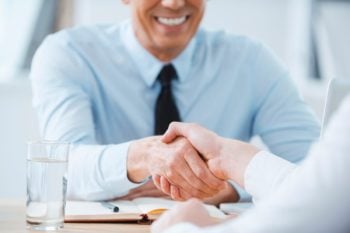 Opportunities for International Agents and Travel Insurance Affiliates
Would you like to offer international insurance to your clients or customers? Do you have a website catering to expatriates, travelers, families, or international businesses? By registering as an agent or affiliate of International Citizens Insurance you will have the very best international plans available at your fingertips for your clients or visitors to your website. Each sale that you generate under your agent/ affiliate code will provide you with a percentage commission of that sale, so the more you sell, the more you make!
Eligibility to Sell Travel Insurance and International Health Plans
We are looking for innovative agents, brokers, and affiliates throughout the world. Consider working with us if you are an Insurance or Travel Agent, Website Owner, Group Leader, Corporate HR representative or otherwise work with international travelers.
Travel Insurance Agent and Affiliate Tools
White-Label Quoting and Application Tool
Support to implement online
Customized PDF brochures
Agent Zone login for real-time reports
And much more…
Complete the form below to register and request additional information.
How to Make Money Selling Travel Insurance for Affiliates
Last year, more than 1 billion international trips were made throughout the globe. Each traveler is a potential customer. International insurance brokers can generate significant income catering to this audience. If you have customers who are planning a trip abroad, get paid for helping them select a high-quality international travel or health insurance plan. If you would like to learn more, complete the above form or use one of the links below.
What Are Commissions for Selling International Insurance Plans
The global health and travel insurance business is growing as the world becomes smaller and more people are moving abroad. You can earn significant additional income by offering your customers travel or health insurance plans while they are abroad. Commission rates vary by product between 10% to as high as 30%, based on your performance. As you sell more plans you will have the leverage to command higher commissions going forward. A typical international insurance agent will start at 15% and that rate will increase over time as you become more productive.
Travel Insurance Affiliate Programs
Selling travel insurance or international health insurance means strong commissions, valuable relationships, and – best of all – a reason to always be thinking about travel! In addition to providing another revenue stream, you can provide your clients with valuable service – ensuring they are taken care of while they are abroad. But there is more to the job than simply chatting about vacation plans. Here are some important things to consider.
Do You REALLY Know and Love Travel
Do you love to talk about travel – all kinds of travel? That means romantic Paris relocations, Bali bungee jumping, and malaria risks in Malawi. If you find all aspects of travel irresistible, you'll go a long way. And the same goes for health care. Keeping up with travel trends and health news is all part of the job.
Can you look beyond stereotypes to give travelers sound advice? Travel media often categorizes certain activities or countries as unsafe. However, that's not often the case. If you can see beyond borders to see smaller regions and if you can appreciate that activities have a broad spectrum of risk and rewards, you have the right mindset to work in international health insurance.
You Can Offer the Best Plans for Your Clients Specific Needs
Do you have a good memory of rules and regulations? No, not insurance rules and regulations! We're talking about the rules and regulations that guide admission to different countries. Can you easily remember what health insurance is required for a European Schengen Visa zone? How about the current regulations from Russia or Thailand regarding healthcare insurance and entrance visas? Selling international health insurance shouldn't mean you're suddenly a de facto expert. However, the greater your knowledge, the stronger your relationship with clients.
Selling Global Medical Plans to Expatriates
With rules and regulations in mind, can you also wrap your head around different domestic healthcare systems? Many clients who need international insurance plans are expats who are in it for the long haul. Knowing where your clients are coming from and where they are doing can help you guide them towards the right international health insurance package and gain their trust.
Do you love the fine print and comparing minute details? Minor differences in policies can make a huge difference to an ill or injured traveler. If you enjoy being able to spot the little things in life, you probably have the right aptitude for helping out a future traveler. Helping guide an expat through the nuances of the health care coverage they need means you gain a client for life.
Learn more about Expatriate Insurance Plans
Do I Need a License to Sell International Insurance Plans
Travel Insurance Affiliates
We recommend all potential affiliates and agents review their local insurance requirements as part of their consideration for offering international insurance plans. In some cases, international (located outside of the USA) insurance affiliates do not have to be licensed to offer international health insurance.  Every country has its own requirements and many plan providers have flexible requirements for partners who wish to offer their plans. If you wish to become an international health insurance affiliate or agent, sign up today.
The U.S. Health and Travel Insurance Agents
If you live in the U.S. you must have your resident state's health, accident, and life insurance licenses. In some cases, you may also need to get licensed in other states where you are selling to clients. If you are selling to non-US citizens, your state license should be sufficient. Always review local licensing requirements where you are operating.
This also is true for agents looking to build a sales team.  If you plan on receiving overrides for your international travel insurance agents, you might need to hold an active license in every state they are selling international health plans.  If you aren't licensed in every state in which your producers are, you may not receive commissions on their new sales. We can guide you along the way so that you understand the various requirements.
Selling Insurance to International Travelers and Expatriates
Are you always keen to chat with people? ALL people? International health insurance is a product for solo digital nomads, large expat families, group tour participants, overseas volunteers, missionary groups, and retirees. There's never one typical client or a typical trip.
Can you approach those chats and relationships with sensitivity? It's not always easy talking about health care needs. And travel brings on an extra layer of anxiety and vulnerability. Could you tactfully and deftly lead a conversation about what happens should an overseas trip lead to a serious car accident, political upheaval, or unexpected pregnancy? Can you offer clients knowledgeable and respectful feedback about their options for mental health care, surviving assault, or getting urgent cardiac care in a foreign country? Insurance sales techniques often talk about being able to read people but for international health insurance, there has to be a stronger focus on building relationships.
Get Stared: Register Today to Become an Agent
Agent and Affiliate Contact
If you would like to talk to us about becoming an agent, contact: Joe Cronin, President
877-758-4881 x 101 (In the US)
617-500-6738 x 101 (Outside of the US)
Connect with Joe via:
International Citizens Insurance Networks: