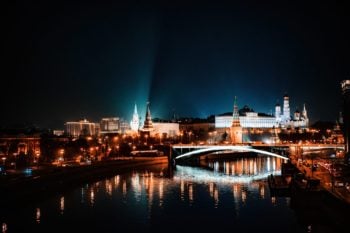 Travel Insurance and Advice for Visitors to Russia
At one time Russia was a world leader in international healthcare. Unfortunately, since the end of the Soviet Union in 1991, funding has declined and services have become sub-standard. According to a 2000 WHO report ranking the world's top healthcare systems, Russia ranked 130th. Our advice is to plan carefully and make sure you have the resources available to address any emergency that may come up during your travels.
Visitors Insurance Cover in Russia for Travelers
For those of you traveling to Russia for holiday, work, or educational purposes, a high-quality travel insurance plan is a necessity. You want to make sure you have coverage for emergency medical expenses, trip interruption, medical evacuations, and more. Some plans also cover trip cancellation which will reimburse you if you can't travel for covered reasons.
Trip Cancellation Plans for Travel to Russia
For the most comprehensive travel insurance, you want to include trip cancellation along with other travel insurance benefits. Here is an option for US citizens traveling abroad and visiting Russia.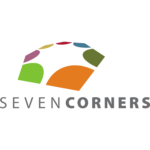 Comprehensive trip protection for U.S. residents traveling abroad.
Optional rental car collision coverage available.
Optional Cancel for Any Reason coverage available (if eligible).
Travel Medical Plans for Russia
Travel medical plans cost a little less than trip cancellation plans. Both plan types provide similar cover with travel medical plans excluding cover for the cost of your trip. The Liaison Travel Insurance plan is one great option for any nationality traveling abroad.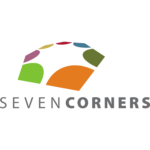 Comprehensive medical coverage with benefits up to $5,000,000.
COVID-19 coverage that extends up to your medical maximum.
Emergency Medical Evacuation protection up to $500,000.
Related: Health Insurance for Foreigners Living in Russia offers more comprehensive long term medical coverage.
Safety Tips for Visitors to Russia
Despite being a developed country, visitors and foreigners should not drink tap water in Russia as the tap water may cause diseases due to improper sanitation. Regular bathing with the water is not a cause for concern but you should use bottled water for drinking and for brushing your teeth. The water can be particularly high risk in St. Petersburg where the pipes are very old. In case of an incident, while traveling or living there, it's important to make sure you have international medical insurance.
It is also advisable for visitors to not drink unlabeled vodka. Russia is known for its love of vodka, but bootleg vodka can cause serious harm and even death. This is because it may contain shoe polish, sawdust, paint thinners, or other dangerous ingredients. Make sure you only drink vodka that was purchased from a store, is sealed, and is labeled properly.
While in Russia, especially the major cities of Moscow and St. Petersburg, passports should be kept on your person in a secure, hidden place (such as a money belt). It is important to have your passport with you if you have any interaction with the police as not having it may cause them to harass, fine, or arrest you.
If you do emergency assistance help while traveling in Russia, call the single emergency hotline by dialing 112. You will be put in touch with an emergency call center that will field requests to medical or police assistance.
Vaccines Required and Necessary Medicines when Traveling to Russia
All travelers to Russia should be up-to-date on routine vaccines such as MMR (measles-mumps-rubella), diphtheria-tetanus-pertussis, polio, flu, etc. Visit the Center for Disease Control website for current information. Travelers are encouraged to get the Hepatitis A shot due to a high risk of consuming contaminated food and water. Hepatitis B is recommended if you plan on having sex or getting a tattoo or piercing. Many vaccine clinics offer Hepatitis A and B together in the same shot. The Japanese encephalitis vaccine is recommended if you plan to spend a lot of time outdoors in remote areas. Finally, travelers spending time outdoors or with animals should also get the rabies vaccine.
Talk to your doctor about other issues you might encounter such as motion sickness and jet lag. On long flights, be sure to walk around the cabin and drink plenty of fluids. It is also important for visitors to be aware that AIDS and other sexually transmitted diseases are on the rise in Russia. Many citizens are not educated when it comes to sexual health, so it's vital to be proactively protected and educated yourself.
Top Hospitals in Russia
When Should You Travel to Russia?
The main tourist season in Russia is July and August due to warmer temperatures. This is also the time of "White Nights" in which the sun doesn't fully set in some areas of the country. However, crowded cities can become uncomfortably hot during these months. Winter is the off-season which means better bargains, better service, and fewer crowds.
In March and April, as the snow melts, the roads become slushy and dangerous. In May and June, to welcome in the warmer weather, Moscow, and St. Petersburg both have festivals including the Ballet Award Festival, Chekov International Theater Festival, and the Sobinov Memorial Festival of Music. During November, March, and late August, airfare is generally cheaper than at other times of the year. This is because the weather is uncertain during those months.
Weather Conditions
Contrary to what you might believe, Russia is not just full of ice and snow. The climate is actually quite agreeable in spring, early summer, and fall. However, during the months of November to February, Russia does get quite cold, and winter can bring large amounts of snowfall. During the winter months, it is recommended that you bring a heavy winter coat, gloves, hat, scarf, and other winter gear to stay warm. Falling snow and enormous icicles can be deadly, so avoid walking directly under building overhangs. Slip-and-fall accidents are quite common due to icy conditions, so be sure to wear sturdy boots that have good traction. Always plan ahead and check the weather report to avoid any weather-related injuries during your stay.
Safety While Traveling Around Russia
Russian drivers are known for their extremely high speed. In the cities, it is important to know that pedestrians do not have the right-of-way. Heavy traffic may cause drivers to drive on the curb or sidewalk to avoid delay.
When traveling by train, be vigilant of your surroundings as other travelers might see you as an easy target. If other passengers ask you to drink and dine with them, be sure to stay sober and keep a watchful eye on your possessions as train hoaxes can target tourists and expatriates.
Enjoy Your Visit – Be Safe and Have Fun
Russia is a fun and interesting place to visit, and with a little precaution, planning, and trip insurance protection, travelers can have a worry-free trip of a lifetime.
Russia is the largest country in the world, spanning nine time zones across Eurasia. Due to its massive size, the country is home to a variety of landscapes and ethnic groups. The country is known for its vast natural resources and is one of the largest producers of oil and gas globally. These reasons and much more are what draw tourists, missionary groups, volunteers, and expatriates alike to visit Russia for both long and short periods of time. Before taking off, travelers should be aware of safety and health issues so that they can enjoy their visit to Russia.
Related: