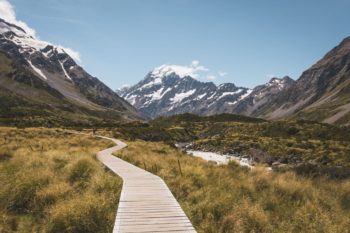 Travel Insurance and Safety Tips for Visitors to New Zealand
Since 2012, New Zealand has been voted as the best country in the world to visit on holiday according to readers of the British newspaper The Telegraph. They were definitely onto something! New Zealand is one of the most popular travel destinations in the world. It is renowned for its spectacular natural beauty and outdoor adventures, not to mention its many wine and food destinations. No wonder so many people love it. If you're among the millions who would love to travel to New Zealand, this is what you need to know about health, safety, and insurance coverage during your trip.
Where to Access New Zealand Health and Emergency Care
New Zealand has around 40 public hospitals spread across the country, plus hundreds of doctor offices and medical clinics. For all urgent care, visitors can go to any hospital emergency department. For non-urgent care, they can make an appointment at a doctor's office or visit a walk-in clinic. Hotel staff, tourism board staff, and pharmacists can all advise visitors on where to go.
Pharmacies are plentiful in New Zealand's urban and rural areas. However, 24-hour pharmacies are rare except for major urban centers. While most prescriptions are widely available, those traveling through New Zealand for a long period of time should make arrangements to bring ample medication with them in case the same brands aren't available.
New Zealand has a comprehensive emergency ambulance care program. Emergency medical services are operated by St John's Ambulance and Wellington Free Ambulance. Furthermore,  both organizations operate air ambulance services to provide assistance to rural areas.
New Zealand's Emergency Numbers
111 is the emergency number for fire, ambulance, and police services in New Zealand.
105 is the non-emergency number for contacting the police.
Minor traffic incidents can be reported by calling *555 from your mobile phone.
For non-urgent healthcare advice, visitors to New Zealand can call Healthline at 0800 611 116.
Vaccines Required for Travel to New Zealand
As with all destinations, you should be up to date on all routine vaccinations before visiting New Zealand. These vaccines include the measles-mumps-rubella (MMR) vaccine, the diphtheria-tetanus-pertussis vaccine, varicella (chickenpox) vaccine, the polio vaccine, and a yearly flu shot. The MMR vaccine is especially important due to an outbreak of measles in nearby Samoa.
Trip Insurance for Visitors to New Zealand
Everyone in New Zealand, including visitors and tourists, is entitled to free medical care for accidental injuries. This is known as the ACC or Accident Compensation Corporation program. Whether you get hurt skiing or hiking or in an automobile accident, you are covered even if you caused the accident. When you visit the doctor or hospital, you'll be asked to fill out a form so the ACC program will pay for your treatment. However, there still may be some incidental costs to you. Visitors also have to pay the full cost of healthcare for illnesses. As such, carrying travel medical insurance is highly recommended.
If you need specialist care in rural New Zealand, there is a chance it will take place via telehealth. Since 2018, the Northern Region district health boards have developed a telehealth system designed to better serve people living in more remote areas.
Trip Cancellation Insurance for U.S. Citizens Traveling to New Zealand
Travel Medical Insurance for Visitors to New Zealand
Although accidents may be covered during your visit to New Zealand there are times when you may want to buy comprehensive travel medical insurance. For example, if you end up needing surgery or other non-accidental related illnesses.
Medical Insurance for Travel to New Zealand
Medical Insurance for U.S. Citizens Who Travel to New Zealand
Food and Water Safety When Visiting New Zealand
Food and water standards in New Zealand are similar to those in the United States. Most travelers do not need to take special food or water precautions. However, travelers who are trekking and hiking should take precautions with drinking water. Water from streams and lakes should only be consumed after being purified.
Travel Advice and Lifestyle in New Zealand
New Zealand is famous for its friendly residents. Locals will gladly help when you need advice or directions. It's also an exceedingly safe travel destination. That said, it's still important to take common-sense precautions. In particular, never leave any valuables in your car, even in rural areas. Break-ins are a frequent occurrence. They have been reported even in remote areas, like the parking lots beside trailheads.
Speaking of hiking: as with hiking and trekking in any country, let someone know where you are going and when you intend to return. New Zealand is revered as a superb hiking destination but there are dangerous trails mixed in with the easy ones. As well, hypothermia is a serious risk, especially in high altitude areas.
In terms of the natural world, compared to neighboring Australia, New Zealand has relatively few deadly animals. It does have sharks, though attacks are rare. Far more dangerous are the currents and riptides and visitors should take heed of warnings and instructions from lifeguards.
Eco Adventures and Extreme Sports in New Zealand
Believe it or not, intense hiking and swimming in possible shark-infested waters are some of the more tame activities you can do in New Zealand. This is the world's extreme sports capital, a place where bungee jumping, zip-lining, and hang gliding are considered routine, even a tad boring. Any heart-pounding activity you can think of, New Zealand has it. Before you indulge your inner daredevil, make sure you have adequate insurance to cover extreme sporting activities. Choose an established activity provider with a long safety record and a strong history of working with beginners. And have fun! If there was ever a place to test your limits, this is it.
Related: