Safety and Travel Insurance in Kenya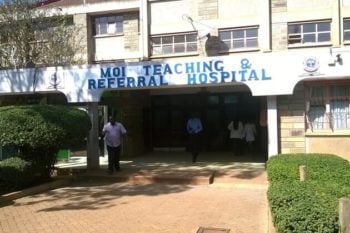 Kenya, a former British colony, is an attractive country for travel and expatriation because of its warm climate and relatively low cost of living. While thousands of US citizens travel to or live in Kenya each year without incident, the US Dept. of State, Kenya continues to warn visitors to the African nation of the risk of their travel. These risks to personal and public safety, in addition to health risks particular to the region, make private global travel insurance a must for expats and other visitors.
Health Consideration for Visitors to Kenya
Kenya, in theory, provides public healthcare to its population. Basic primary care is provided to the Kenyans at primary health care centers and dispensaries. Dispensaries are what Americans would call clinics; they are run and managed by registered nurses who are supervised by the nursing officer. These dispensaries provide outpatient services for simple concerns like a cold or flu, common rashes or skin conditions, and other uncomplicated problems. In more complicated cases, patients are referred on to physician care.
Community hospitals are able to provide routine surgical and maternity care, while the most complicated cases are handled at the large public hospitals in Nairobi.
While this public system does exist, Kenyans and expats alike tend to use the private system whenever they can afford it.
Some of the Top Hospitals in Kenya
Private Healthcare in Kenya
In the largest cities, Nairobi and Mombasa, there are well respected, reputable private hospitals and practitioners who provide a high standard of care in most medical cases. However, for complex cases or sometimes just as a personal preference, many expats from the west choose to be evacuated to South Africa or even to the UK.
Paying for private treatment or evacuation out of pocket is prohibitively expensive, and for this reason, selecting a global travel health insurance plan that includes emergency evacuation coverage is a must.
Even before you arrive in Kenya, it is a good idea to use the internet to locate the closest hospital to your home and place of work. Keep their emergency phone numbers and ambulance service number (if it is different) in a safe and obvious place. While there is a public emergency number (999), it will connect you with government-run hospital ambulance services – which are certainly better than not having a number at all, and there will almost always be someone who speaks English.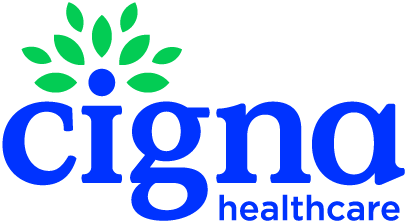 The flexibility to tailor a plan to suit your individual needs
Access to Cigna Global's trusted network of hospitals and doctors
The convenience and confidence of 24/7/365 customer service
Plan Details
|
View Brochure
Vaccinations Required for Visitors to Kenya
As before any travel abroad, it is important to ensure that your regular common immunizations are up-to-date before your trip. These vaccines, as recommended by the CDC, include MMR, tetanus, diphtheria, and polio as well as an annual influenza (flu) vaccine. Most travel physicians and clinics also recommend hepatitis A and B, typhoid and yellow fever vaccines for travel to this area of the world.
The risk of malaria in Kenya exists, but the size of the risk will depend on where you plan to be. See the CDC's Kenya recommendations. In addition, other insect-borne diseases such as dengue fever and chikungunya can be avoided by wearing insect repellent with DEET.
A note about Travelers' Diarrhea: Diseases that come from food and water are still the number one cause of illness in travelers. Travelers' Diarrhea can come from viruses, bacteria, or parasites, all of which are found in Kenya (and most of the world) and can contaminate food or water. Do your best to consume food from places that serve other westerners.
Is the Water Safe to Drink in Kenya?
Bottled water is widely available is the only guaranteed safe water to drink in Kenya. Even then, make sure you purchase water that is in a sealed bottle and that you avoid using unpackaged straws which can also harbor germs.
Avoid consuming water straight from the taps. If this is the only source available, boil the water and then cool it before drinking.
Common Sense Tips for Staying Healthy and Safe While in Kenya
Eat and drink food from known sources
Prevent insect bites by wearing repellent containing DEET
Avoid animals that are not known to you
Wash hands frequently and avoid touching your eyes, mouth, and nose whenever possible
Personal and Public Safety in Kenya
The US, Canadian and UK governments all recommend that their citizens traveling to Kenya be vigilant in this country. This is a result of a rise in the number and frequency of terrorist attacks and crime occurring in the country. Areas that require an especially high degree of caution include the cities of Nairobi and Mombasa, as well as the regions bordering Somalia, Ethiopia, and South Sudan.
Tips for Staying Safe While Traveling in Kenya
Make a copy of your passport and keep it in your luggage; keep a password-protected electronic copy stored online
Don't walk on your own at night in the major cities or on empty beaches
Do not wear jewelry
Do not carry too much cash with you
Wear a money belt that fits under your clothes
Don't carry a lot of camera equipment especially in the major cities
Beware of thieves posing as police officers or other conmen
Choose recommended transportation options
Plan your route ahead of time and avoid unknown or dangerous neighborhoods
Finding the Right Travel Insurance for Visitors to Kenya
For individuals planning a move or extended travel to Kenya, there are two important things to keep in mind:
There is likely to be a lack of access to public medical care for foreigners.
The public healthcare options, if accessible, will most likely be below the standard of care that you expect or feel comfortable using.
Finding the global health insurance plan is a critical part of planning your travel. If you are moving for a job, most employers will provide healthcare insurance as part of a benefits package. Even so, consider a global medical plan if you are working in Kenya, self-employed or staying longer term.
If you will only be working the country short-term or you are simply traveling for pleasure, you will be best served by a travel medical insurance plan.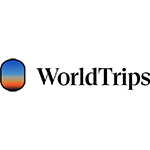 Emergency medical, evacuation, repatriation benefits
Choose between the basic and more extensive coverage
Meets Schengen visa insurance requirements
24/7 worldwide travel and emergency medical assistance
Plan Details
|
View Brochure
|
Apply Online
Kenya Travel Warnings and Alerts
Prior to your travel to Kenya, check with your local government for any travel warnings, advisories or updates.
More Travel Medical Insurance Advice for Visitors to:
Visitors to Australia | Canada Travel Insurance | Visitors to China | Costa Rica Travel Insurance | France | German Travel Insurance | Travel to India | Visitors to Ireland | Mexico Travel Insurance | Visitors to Thailand | USA Travel Insurance