Travel Insurance and Safety Advice for Visitors to Hong Kong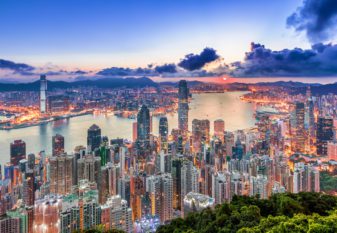 Hong Kong has become one of the most popular travel destinations around the globe in recent years. Rightfully so, as it has much to offer. The country is a traveling hub and is home to flashing lights, restaurants, culture, beaches, and nightlife. To ensure you are in the know while traveling to and from Hong Kong, we've outlined information that will help you during your trip.
Hong Kong Travel Insurance Plans
Medical care standards are excellent but costly. Healthcare is divided into public and private. In the case of emergency care, you will be taken to a public hospital where you must pay for emergency services. There are many English-speaking doctors throughout Hong Kong. Purchasing travel insurance is recommended before getting to Hong Kong.
Hong Kong Travel Medical Insurance Plans
For visitors to Hong Kong, a quality travel insurance plan is a must. These plans will cover your medical expenses if you get sick or injured while traveling abroad.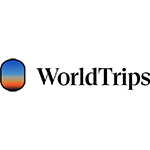 COVID-19 coverage outside your home country
Choose between the basic and more extensive coverage
Meets Schengen visa insurance requirements
24/7 worldwide travel and emergency medical assistance
Plan Details
|
View Brochure
|
Apply Online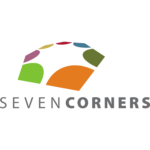 COVID-19 coverage outside your home country
Comprehensive medical coverage from 5 days to 1 year
Your choice of medical maximum and deductible options
An extensive worldwide network of providers
Plan Details
|
Apply Online
|
View Brochure
There are no required vaccinations to obtain before traveling to Hong Kong unless you are coming from a country with a yellow fever outbreak. Over the winter months from December to March, Hong Kong is known to have an intense flu season. If you plan on traveling during the winter, a flu vaccine is recommended.
Related:
Safety Tips for Visiting Hong Kong
Drinking tap water is not recommended as its quality can vary immensely depending on the pipes of the building you are in. It is safer to stick to bottled water or boiling tap water for 3 minutes.
Mosquitoes are very common, therefore you should always wear insect repellant and put hydrocortisone cream on any bites you receive.
If you need emergency medical assistance during your trip, dial 999 and ask for an ambulance. You should contact your insurance/medical assistance company promptly if you are referred to a medical facility for treatment.
When to Travel to Hong Kong
The climate is a subtropical climate with humid and hot summers and cool, dry winters. The best months to travel are October, November, and December. June to August is the rainy season. September holds the greatest threat of typhoons.
Getting Around
The only way into the country is through the mainland of China. Transportation to and from China is easy to find with buses and trains traveling back and forth several times each day and too many destinations. Even though the Hong Kong Special Administrative Region (SAR) is an integral part of China, visas are still required to enter mainland China.
The country has an extensive public transportation system including buses that take you all over the island, trains, ferries, subways, and taxis. Taxis are a bargain and are easily found on the streets. The drivers are said to be quite honest, but if you feel that you have been overcharged there is a complaint hotline you can call to report it.
Social Interactions
Because it is so densely populated, it is common to show respect to strangers by paying as little attention to them as possible as you pass them on the street. For tourists, this can be taken as unfriendliness when in reality it is useful for making sure each person has as much personal space as needed. With the busyness of many people, necessary interactions are efficient and quick, not like the typical warm encounter you may be used to.
Cost of Visiting Hong Kong
Hong Kong is a costly destination. The biggest expense is accommodations, with nightlife coming in a close second. As mentioned earlier, taxis and transportation are incredibly cheap compared to other parts of the world. Another tip to know is that there is no sales tax. You will see a 3% government tax on hotel stays. ATMs are widely found and are linked to international banking systems.
Additional Health Resources