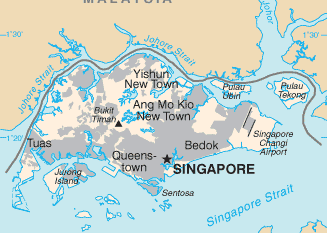 Like Hong Kong, Singapore has become a popular tourist destination in recent years. It has an interesting ethnic mix combining the cultures of China, India, and Malaysia. Not only is it a country rich in food, shopping, and history, there are plenty of beach and adventure activities to enjoy. To make traveling Southeast Asia a bit easier, we've outlined what you need to know on your next trip to Singapore.
Singapore Safety and Health Insurance
Singapore is widely known as one of the safest places in the world and generally, even solo female travelers do not run into problems walking the streets at night. However, it's important to be aware of pickpocketing in large crowds as in most major cities around the world.
Singapore's cleanliness is achieved by strict street rules concerning things like spitting, littering, jaywalking, and eating and drinking on public transportation – all are strictly prohibited. Other crimes committed such as trafficking, manufacturing, or importing drugs carry a punishment of the death penalty. Begging is also illegal throughout the country.
On the bright side, Singapore is generally resistant to natural disasters. Landmasses protect it from typhoons, tsunamis, and tornados, while there are no fault lines found within city limits. Monsoon season can bring flooding from November to January, but the water normally drains quickly.
Tap water is safe to drink and sanitation levels are high. While malaria is not a threat, dengue fever is common in Singapore. They maintain rigorous mosquito control, leaving standing water could get you fined, but if you plan to go hiking, bring repellant.
If you bring personal medication into Singapore that contains a "controlled substance", you should apply for prior approval at least ten business days before your trip. The Health Sciences Authority in Singapore contains a list of controlled substances and information about applying for prior approval.
Medical Care in Singapore
Medical care is excellent and the country hosts many tourists who travel just for medical tourism and evaluations. Medical standards are said to be great at both public and private levels, as well as affordable. It is important that you have medical insurance before you travel or before any prolonged hospitalization. You can find general practitioners in malls or shopping centers that normally will receive you without an appointment and can prescribe medication on the spot. These visits cost around S$50.
Best Health Insurance for Expatriates in Singapore
Affordable Health Insurance for All Nationalities Moving to Singapore
Best Global Health Insurance for US Citizens in Singapore
Weather and When to Travel to Singapore
Singapore is a hot and humid country with steady rainfall all year round. It's a nice place to visit any time of the year, especially with cultural events and festivals happening with themes from film and fashion to food. The rainy months are November to January, while the driest is from May to July. Because it is visited all year round, there is no high or low tourism seasons either.
Singapore Travel Medical Insurance Plans:
Emergency and Medical Assistance in Singapore
Ambulance: 995
Fire: 995
Police: 999
Traffic Police: 6547 0000
Non-Emergency Ambulance: 1777
24hr Road Emergency Assistance Service: 6748 9911
Singapore Health and Travel Links
Image by National Foreign Assessment Center, Central Intelligence Agency. (CIA World Factbook.) [Public domain], via Wikimedia Commons