Safety and Travel Insurance Advice for Visitors to Greece
Greece has an uncanny ability to make travelers fall in love – with its food, with its history, with its cities. From the relaxed wine bars and priceless monuments of Athens to the stunning architecture and sea views of the Greek islands to the spectacular mountain monasteries of Meteora, Greece is a country that captures the hearts of every kind of traveler. And it doesn't hurt that Greece is tremendously affordable compared to its European neighbors. But every country has important travel, safety, and insurance information that visitors need to know. Greece is no exception. Here is important advice for Greece-bound travelers to have a happy, healthy trip.
Travel Insurance for Visitors to Greece
Before arriving in Greece, we have provided a comprehensive guide on all things you should know and consider when it comes to health insurance, safety guidelines, and travel medical insurance for short-term, as well as long-term, stays in Greece. Purchasing travel insurance for Greece to cover your stay will relieve unnecessary health care hassles. Greece is typically a safe destination for travelers, students, expats, and retirees, but below we've outlined what you should be aware of before you plan which Gyro restaurant to visit first.
Best Travel Insurance for Visitors to Greece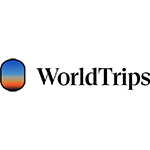 Emergency medical, evacuation, repatriation benefits
Choose between the basic and more extensive coverage
Meets Schengen visa insurance requirements
24/7 worldwide travel and emergency medical assistance
Plan Details
|
View Brochure
|
Apply Online
Best Global Health Insurance for Long-Term Coverage in Greece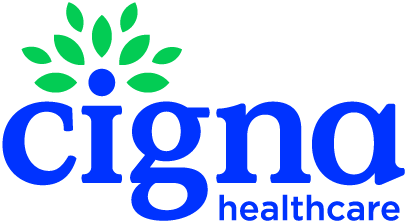 The flexibility to tailor a plan to suit your individual needs
Access to Cigna Global's trusted network of hospitals and doctors
The convenience and confidence of 24/7/365 customer service
Plan Details
|
View Brochure
Common Safety Tips for Visitors to Greece
In general, rumors of traffic chaos in Greece are over-exaggerated. Traffic is no worse in Athens than in any other large European capital city. That said, travelers should still exercise caution. In Greece, the "zebra crossing" for pedestrians isn't always respected. Make sure you triple check for oncoming traffic and move quickly when you decide to cross!
Public transportation is excellent in Greek cities. And it's exempt from traffic-related stress! To save yourself a potential fine of 60 euros, remember to validate your metro tickets after you purchase them. Keep your validated ticket close at hand in case there is a mid-trip inspection. Befuddled travelers are not exempt from fines!
Over the course of the past five-plus years, there have been significant changes and challenges to the Greek government and economy. And the Greek people have made sure their voices have been heard through strong protests. For the most part, these protests are vigorous but peaceful. Unfortunately, some have escalated into riots. Travelers are strongly advised to stay away from all political demonstrations and protests. Thankfully, Greek citizens are very mindful of hospitality. If there's an area of concern, you will likely hear about it from your hotel manager, tour guide, or bus driver. Greek citizens do not want foreign visitors harmed by protests.
Protests or no protests, travelers should always use basic common sense. Pickpockets are busy in the most popular tourist attractions just like they would be anywhere in the world. Keep your wits about you and your bags firmly shut and placed in front of your body at crowded attractions.
While it's unlikely to affect your travels, there is seismic activity in Greece, especially in the Greek islands. Don't be alarmed if you see emergency preparedness brochures at the airport or your hotel. They're for your benefit! A good travel practice, regardless of destination, is to review your hotel's emergency exits so you are prepared in the unlikely case of danger.
Understanding Greece's Health Care System
Healthcare in Greece is provided by the National Healthcare Service, known as ESY. Its governing body is the IKA (the Idrima Kinonikon Asfalisseon). Unlike many countries with subsidized public health care, patients are encouraged to consult specialists directly. Patients do not need a referral from a family physician. This is especially advantageous if certain public system specialists have a long waiting list. Patients can see the private system specialist of their choice and then get reimbursed up to 80% of their costs by the IKA.
Waiting times aren't the only concern plaguing the Greek public health care system. Hospitals are often crowded and patients are expected to make arrangements for their own food. This is a tricky situation for travelers who have no family nearby. Thankfully, comprehensive travel insurance can provide coverage for private facilities. And, overall, the standard of healthcare is excellent in Greece. Emergency care is provided free to charge to anyone in public hospitals, regardless of nationality.
As in many countries, pharmacists are a good source of healthcare advice. There are more pharmacists per capita in Greece than nearly anywhere else in the world. Their regulations allow them to dispense products that are sometimes only available by prescription in other European countries. As such they are an excellent resource for minor maladies.
If you need an ambulance in Greece, call 166. There is at least one doctor on every island and larger islands have hospitals.
Also Read: Health Insurance in Greece for Foreigners
Preparing for Travel to Greece
There is a high proportion of smokers in Greece.  Nearly 50% are smokers – one of the highest smoking rates as travelers to Europe often notice right away. Travelers with asthma or other respiratory concerns should take this into consideration.
Like all Mediterranean countries, the summer heat in Greece can be unbearable. If possible, travel in the "shoulder seasons". The weather in May and October is beautiful and there are fewer travelers (and more hotel deals!) If you do travel in the summer, spend the extra money to splurge on a hotel room with air conditioning. Another way to stay healthy in the heat is to embrace an afternoon nap. When in Greece, the hours between 3 pm and 6 pm are considered siesta time.
Of course, no travel advice is complete without a little toilet talk! You'll find modern flush toilets virtually everywhere in Greece. But be aware that you might occasionally encounter a squat-style toilet. And if you see a small garbage can directly beside a flush toilet, it's for you to deposit your used toilet paper. Making repairs on sewage pipes is a challenge, the cradle of an ancient civilization. What counts as a routine maintenance job in a North American city can be an archaeological nightmare in Athens or Thessaloniki. Therefore, they're sticking with their old, narrow pipes and toilet paper goes in the garbage can. Just consider it an interesting quirk that will make for a fun story when you return home!
Diet and Vaccines Advice When Visiting Greece
Greek people have an exceptionally healthy diet and a corresponding high life expectancy. While appreciation for vegetarian diets is not commonplace in Greece, finding vegetarian food is generally easy. Many popular Greek dishes are meat-free. Bread, yogurt, cheese, fresh vegetables and fruit, preserved vegetables like olives, spinach pastries, and eggplant dishes are available even in tiny villages.
In Athens and other large cities towns, tap water is drinkable. However, in most islands and in few mainland towns, bottled water is recommended. Throughout the country, bottled water is easy to find and affordable.
Vaccinations Required for Travel to Greece
"Make sure you are up-to-date on routine vaccines before every trip. These vaccines include the measles-mumps-rubella (MMR) vaccine, diphtheria-tetanus-pertussis vaccine, varicella (chickenpox) vaccine, polio vaccine, and your yearly flu shot." CDC Greece. Otherwise, it is recommended (not required) that you get Hepatitis A and B as well as rabies vaccinations.
Emergency Number to Call in Greece
Should you find yourself in a travel emergency while visiting Greece, here are some useful numbers for emergency services:
Emergency – 112
Ambulance – 166
Fire Department – 199
Police – 100
With so many beautiful attractions, Greece is an unforgettable travel destination. Have a happy and healthy trip!
Related: