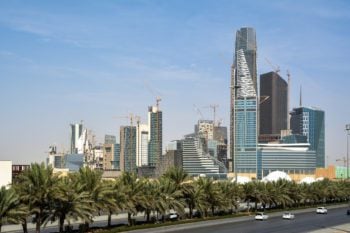 If you want to travel to Saudi Arabia, there are important things to learn about the country first. Saudi Arabia boasts low crime rates and an excellent healthcare system. However, foreigners will need their own insurance to access medical care, and visitors should plan to adjust their behavior as necessary to fit in with local requirements. Jewish and LGBTQ+ visitors will face particular barriers, as will women. Yet female visitors today face fewer restrictions than in the past, as Saudi Arabia now allows them to drive and travel on their own.
Prior to departure, you should also check on any restrictions related to COVID-19, such as vaccine or testing requirements. With proper preparation and consideration, visiting Saudi Arabia will be an exciting adventure!
Healthcare in Saudi Arabia
Saudi Arabia is home to 380 government hospitals and 160 private hospitals. City hospitals meet the highest standards, with up-to-date equipment and many English-speaking staff members. There are also healthcare centers throughout the country, though complex cases might have to be transferred to an urban hospital to receive the best care.
If you intend to stay in Saudi Arabia for an extended period of time, take note of the hospital closest to your work or home, so you know where to go during an emergency. You can also access medical care in an emergency by calling 997.
Emergency Numbers in Saudi Arabia
| | |
| --- | --- |
| Emergency Service | Telephone Number |
| Police | 999 |
| Fire Service | 998 |
| Ambulance | 997 |
Health Insurance for Saudi Arabia
If you intend to purchase travel insurance for Saudi Arabia, consider a policy that covers healthcare, or sign up for annual medical insurance that will meet any needs while you're overseas. Without health insurance for Saudi Arabia, you'll likely be expected to pay via cash or credit card for any medical care you receive.
Expats are required to have private health insurance in Saudi Arabia. Private employers have been legally required to provide insurance for employees and their families since 2014, but freelancers will need to arrange for a healthcare policy on their own.
Saudi nationals receive free healthcare. Those making religious pilgrimages in Saudi Arabia, such as the annual Hajj, also receive medical care at no cost.
Recommend Travel Insurance Plans for Visitors to Saudi Arabia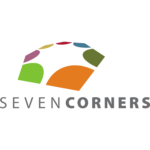 COVID-19 coverage outside your home country
Comprehensive medical coverage from 5 days to 1 year
Your choice of medical maximum and deductible options
An extensive worldwide network of providers
Plan Details
|
Apply Online
|
View Brochure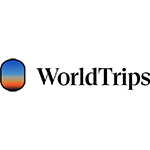 COVID-19 coverage outside your home country
Choose between the basic and more extensive coverage
Meets Schengen visa insurance requirements
24/7 worldwide travel and emergency medical assistance
Plan Details
|
View Brochure
|
Apply Online
How to Manage Medical Prescriptions
If you take any kind of prescription or over-the-counter medication, make sure it's legal to bring it into Saudi Arabia before your trip. There are strict rules about what can be carried into the country, with limitations on medications such as painkillers, some ADHD medicines, and sleeping pills.
If you've verified that it's legal to take your medicine into Saudi Arabia, keep it in its original packaging while you're traveling. It's also best to have a copy of your prescription with you. However, your overseas prescription will not be accepted if you need a refill during your visit. You'll have to see a local healthcare provider who is licensed by the Saudi Commission for Health Specialities to obtain a new prescription.
Also Read: Checklist for Traveling With Prescription Medications Overseas
Staying Healthy in Saudi Arabia
Before traveling, it's a good idea to get up-to-date on vaccinations such as MMR and your annual flu shot. Additional recommended vaccines for travel to Saudi Arabia include tetanus, polio, hepatitis A, hepatitis B, diphtheria, and typhoid. Experts recommend a rabies vaccination if you plan on staying in more rural and remote areas or if you'll be in close contact with animals.
You may encounter diseases such as trachoma, cholera, dengue, and Middle East Respiratory Syndrome (MERS) during your stay in Saudi Arabia. Camels can transmit MERS, so avoid any contact with these animals to protect yourself. This includes consumption of camel products; don't drink raw camel milk or eat undercooked camel meat. You can also increase your chances of staying healthy in general by following common-sense hygiene practices such as frequently washing your hands.
Sandstorms frequently take place in Saudi Arabia. Such storms can impair breathing and activate allergies. Minimize your risks by staying indoors or wearing a mask during a storm.
It can get extremely hot in Saudi Arabia, with the average high temperature in the summer climbing to 100+ degrees Fahrenheit. Remember to stay hydrated and try to limit your time outdoors in the heat.
Crime and Terrorism
Saudi Arabia has a low crime rate, but that does not mean it is free of crime. You should take the usual precautions when traveling: keep your valuables out of sight and remain aware of your surroundings. Theft is a common occurrence in crowded areas. If you need to call the police, the emergency number is 999.
In Saudi Arabia, the sentence for crimes such as murder or burglary can be death. The death penalty can also be used in cases of drug trafficking. Rape is another potential capital offense, but in reality, victims of sexual assault in Saudi Arabia risk punishment for reporting their attacks.
Having two passports is not legal in Saudi Arabia. If you're a dual national, leave one passport at home, or it could be confiscated.
Due to ongoing conflict, it's recommended you avoid travel within 50 miles of Saudi Arabia's border with Yemen. Terrorist attacks are possible throughout Saudi Arabia. Past attacks have taken place at sites popular among Westerners.
Culture and Customs in Saudi Arabia
While traveling to Saudi Arabia, make sure to respect its culture and customs. Actions that would be perfectly acceptable in your home country may be met with disapproval, or even police action, in Saudi Arabia.
Saudi Arabia is the birthplace of Islam and contains two of the religion's holiest cities: Mecca and Medina. Religious pilgrimages dominate Saudi Arabia's tourism industry; between 2 and 3 million followers go on Hajj to Mecca every year. Non-Muslims are not permitted to visit Mecca. Criticism of Islam or Muslim religious figures is strictly forbidden in Saudi Arabia, as is the public practice of a non-Islamic religion or the display of non-Islamic religious items. You risk arrest and/or deportation for engaging in these acts. The country also forbids pornography. During the holy month of Ramadan, when observant Muslims are fasting during the day, you cannot eat, drink, or smoke in public.
In the past, Saudi restaurants were segregated by sex, with separate entrances and eating sections. Today public areas have fewer such barriers. Though some restaurants still maintain separate eating areas, there are coffee shops that serve men and women side by side. Wherever you're visiting, only take pictures or record videos with permission.
Antisemitism
Antisemitic books and news articles exist throughout Saudi Arabia. If you were born in Israel, or if your passport indicates you've visited Israel, you can be denied entry to the country.
Tips for Women Visiting Saudi Arabia
Women are no longer required to wear an abaya, a flowing garment that covers the entire body, while in public. Covered hair is also not required, and Saudi women can be seen with uncovered hair in cities. However, though laws have changed and the religious police have been reined in, female travelers may feel more comfortable with abayas and covered hair in some situations. Consider bringing a scarf to cover your head if necessary. It's easy to purchase an abaya during your stay if you decide you'd like to wear one.
Whether or not you choose to wear an abaya, conservative clothing is still expected while visiting Saudi Arabia. This means you should cover your knees and shoulders, and no article of clothing should fit tightly. In addition, don't wear anything with images or words that could be considered obscene.
Travel to Saudi Arabia for LGBTQ+ Visitors
Saudi Arabia has outlawed same-sex relationships. You could face fines, jail time, or death for engaging in a same-sex relationship, or even being seen as supporting such relations. Being trans is also illegal in Saudi Arabia. If authorities learn you are a trans man or trans woman, your safety and freedom could be at risk.
Enjoying Saudi Arabia as an Expat
Saudi Arabia remains a popular destination for visitors and expats alike. For expats who are teaching English, it's a good idea to investigate your potential employer before signing a contract. Once you're in the country, you'll have little recourse in the face of issues such as nonpayment of salary. Anyone who plans to work in Saudi Arabia, be it as an English teacher or in another realm, should get the proper visa before entering the country. Once you're in Saudi Arabia, remember to respect the laws and culture, and you should have a successful trip!
Also Read: