Health, Safety, and Travel Insurance Advice for Saudi Arabia
The 1970s and 1980s were focused on creating the healthcare and medical insurance infrastructure of Saudi Arabia and now the country has put its resources toward improving the quality of care and said facilities.
Health Care and Types of Insurance
The number of hospitals in Saudi Arabia went from 74 in 1970 to 350 in 2005, more than five times the facilities prior to these initiatives. There are private, public (government-run), and military clinics and hospitals, and all are monitored by the Ministry of Health. The private clinics and hospitals are the favorite of foreigners and expats. The type of facility you would choose to visit is similar to Western choices. Clinics are for preventative care and appointments while specialized hospitals and facilities provide emergency care or surgeries – these are only located in larger cities. Be sure to find a primary physician upon arrival if you will be in the country for an extended amount of time.
It is a good idea to locate the hospital nearest your work or home (especially if you are staying for an extended period of time). This way you can register with them as well as keep their particular ambulance and emergency numbers saved. The public emergency number will always connect you with ambulances from government-run hospitals. The public emergency number will almost always have someone available that speaks English to assist you.
Emergency Numbers in Saudi Arabia
| | |
| --- | --- |
| Emergency Service | Telephone Number |
| Police | 999 |
| Fire Service | 998 |
| Ambulance | 997 |
Saudi Arabia has a unique mission for their health care system as they provide free care for their population as well as for the "pilgrims" that come to visit the religious sites. The Hajj is a five-day pilgrimage to Mecca that is required for every able-bodied Muslim who can afford it. The journey symbolizes and reenacts the journeys of important religious figures such as the exile of Adam and Eve. It is one of Islam's Five Pillars of Faith and draws over 3 million people each year with over half of them coming from outside of Saudi Arabia.
The free health care system, unfortunately, does not apply to foreign nationals, but having private health insurance is required. This will make all government-run facilities available to you, but not all of the private clinics so you will need to check with your insurance which can be used.
Most employers will provide healthcare insurance as part of a benefits package. You should be sure to look into annual medical Insurance if you are working in Saudi Arabia or staying longer term. If you are working only temporarily or just visiting it is important to choose a travel medical insurance plan.
Recommend Travel insurance Plans for Visitors to Saudi Arabia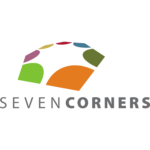 COVID-19 coverage outside your home country
Comprehensive medical coverage from 5 days to 1 year
Your choice of medical maximum and deductible options
An extensive worldwide network of providers
Plan Details
|
Apply Online
|
View Brochure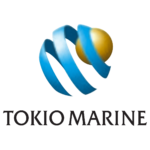 COVID-19 coverage outside your home country
Choose between the basic and more extensive coverage
Meets Schengen visa insurance requirements
24/7 worldwide travel and emergency medical assistance
Plan Details
|
View Brochure
|
Apply Online
Filling your Prescriptions in Saudi Arabia
Prescriptions and over the counter drugs can be both simpler and more difficult in Saudi Arabia. Many medicines are available at pharmacies without the prescriptions that are required in the United States. However, they are very strict about what can be brought in and used within the country. Tranquilizers, antidepressants, and sleeping pills are illegal so they may be viewed as illegal narcotics. Be sure to bring proper documentation from your doctor back home if you rely on any of these drugs.
Vaccinations & Health Risks While in Saudi Arabia
Always be sure you are up to date on common vaccinations before traveling such as MMR, Tetanus, and Polio. It can also be good to be vaccinated against Hepatitis A and Typhoid. Typhoid is found in unclean water and food in Saudi Arabia so this is especially important if you will be staying in a normal residential situation or visiting rural areas. There is also a low risk of malaria when traveling to rural areas or near the Yemen border. Rabies vaccination is also recommended f you plan on working in remote areas of Saudi Arabia or closely with animals.
MERS (Middle East Respiratory Syndrome) is a virus that was originally discovered in Saudi Arabia in 2012. Its symptoms include fever, cough, and shortness of breath. The CDC does not make any recommendations for people to avoid Saudi Arabia or alter travel plans because of MERS. Little is known about the disease, but the few cases of disease spreading have involved very close human to human contact. There are also some links with contact with camels and CDC recommends that you avoid drinking raw camel milk.
Take care of yourself by following common good hygiene practices such as washing your hands and avoiding contact with your eyes, nose, and mouth while when possible.
Common Safety Tips
Saudi Arabia is an attractive country to visit for many reasons, but especially so for those who are either interested in or practicing Islam. It is the birthplace of Islam and the religion's two holiest shrines are located in Mecca and Medina. The last decade has seen Saudi Arabia modernize by leaps and bounds thanks to several economic and social initiatives. The country has expanded women's rights, foreign investment, and access to healthcare. It is the world's largest producer and exporter of oil and the resource is integral to the economy, but they have diversified their exports. Saudis are typically hospitable and deeply traditional which makes for a great combination when visiting Saudi Arabia for a vacation or to live long term.
Saudi Arabia has a low crime rate, but that does not mean it is crime-free. Women and men alike must both be aware of the conservative expectations of the culture, but women should take extra precautions. One of the most prevalently reported crimes is harassment toward women. This includes stalking, following, peeping, and even rape. Unfortunately, women are too often blamed for these crimes so it is extremely important to be aware of cultural differences and not unknowingly invite advances.
Women should wear long sleeves and ankle-length skirts or dresses (no pants) in public. Also, there are certain laws to take into account for entering and leaving Saudi Arabia. Women cannot enter the country alone unless they will be meeting a male (sponsor, husband, etc.). Then, women must have permission from the male head of the household in order to leave the country so this important to note if staying with local Saudis. There is a U.S. Embassy in Riyadh so it is good to be aware of their location in the case of an issue. Many expats live in large compounds that are sometimes established by large companies and the standards of Saudi Arabia are not enforced within them. This can be a haven for Westerners moving to The Kingdom since they are equipped with everything from salons to soccer fields, but many women are faced with boredom and difficulty transitioning since they are not allowed to drive outside of the compound or experience the same world as their male counterparts.
Terrorist threats have been an issue in Saudi Arabia and some have been associated with Al Qaeda, but they tend to be isolated to the Yemen border. It is recommended to avoid this area. Saudi Arabia has constructed a concrete enforced wall along a portion of the border. Small protests are also becoming increasingly popular in the last several years. A large number of police officers are present at protests and arrests and the use of force is common.
Sand storms are common in Saudi Arabia during the summer months of June through August. These can last anywhere from a few hours to an entire day and can make visibility nearly impossible. Sandstorms can be dangerous to people with weak or compromised immune systems as they may cause bacterial and virus infections. There are also extreme temperatures with the hottest days pushing over 113 degrees Fahrenheit. This can take some getting used to so keep this in mind and try and limit physical activities outdoors and time in the heat.
There are strict laws for both locals and foreigners in terms of religious respect and drug trafficking. Government-approved interpretation of the Sunni Islam practices is the accepted form of religion and most other forms of public worship or practice are restricted. Saudi Arabia enforces strict penalties such as flogging or even death by beheading or stoning for crimes such as murder or robbery. The death penalty is also used in cases of drug trafficking.
Staying Safe in Saudi Arabia
Traveling to Saudi Arabia can be an incredibly wonderful and enlightening experience, but it is a distinctly different culture from the United States. Although the people are incredibly warm and welcoming, they are also particular and proud of their religious beliefs and customs so it is important to keep them in mind at all times.
Photo by Peter Dowley from Dubai, United Arab Emirates (Dune play) [CC BY 2.0], via Wikimedia Commons