Update Regarding Travel Insurance to Israel
(Updated October 25, 2023)
Due to the current war, many insurance companies have stopped issuing new Trip Cancellation policies where the destination is Israel or Palestine as their destination country. Existing policies are not affected unless you hear otherwise from your carrier.
Some do still offer new Travel Medical insurance for unforeseen illness or injury that are unrelated to the hostilities. But anything related to the hostilities will probably not be covered.
These are all insurer specific, so check with your policy or  reach out to one of our brokers for details.
Israel Travel Insurance for Visitors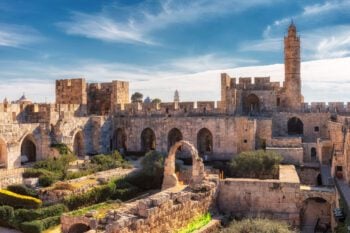 Despite constantly erupting political tensions, Israel attracts millions of visitors each year. Some visit to experience the sacred sites of three of the world's major religions. Others come to enjoy the coastal restaurants and famous nightlife of Tel Aviv. Nearly everyone wants to float in the Dead Sea. When visiting make sure you have travel insurance for Israel. In the last decade, more people are also traveling to Israel for medical tourism in one of the most advanced healthcare systems in the world. Israel's modern society exists side by side with ongoing political struggles and the ever-present threat of sudden violence. While there have been periods of calm, the region has experienced regular conflict for more than half a century.
Do I Need Travel Insurance for Israel?
Yes. Israel requires visitors to have travel insurance when they arrive that includes coverage for COVID-19 treatment. You will need to show proof of your travel insurance including the specific COVID-19 coverage. If you try to enter Israel without this coverage, you could be barred from the country for up to 5 years.
Best Travel Insurance for Visitors to Israel
The safety situation in Israel, the West Bank and Gaza can change quickly. The sudden eruption of conflict or a terrorist attack is possible. To prepare, the U.S. State Department recommends that your travel insurance include medical evacuation. For complete peace of mind, it should also cover emergency travel changes and repatriation of remains. International Citizens Insurance can help you find a travel insurance plan that includes COVID-19 treatment and meets all your needs.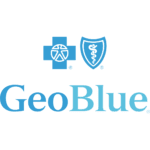 For U.S. citizens up to age 95
Coverage for COVID and pre-existing conditions
24/7/365 service and assistance
Plan Details
|
View Brochure
Medical Preparation for Travel to Israel
As with many destinations, Israel may expose you to new illnesses and unfamiliar environments. You may also need to manage existing health issues during your stay. The following information will help you protect your health in Israel.
What Vaccinations Do I Need for Travel to Israel?
Israel does not currently have vaccination requirements for visitors — not even for COVID-19. However, the U.S. Centers for Disease Control and Prevention (CDC) advises all travelers to Israel be up to date on their routine vaccinations (influenza, chickenpox, MMR, DPT), as well as rabies, polio, COVID-19 and others. For those planning to go to Gaza or the West Bank, the CDC also recommends the typhoid vaccine.
How to Bring Medications to Israel
Travelers can bring prescription medications for personal use into Israel. Any time you travel internationally, keep prescription medications in the original packaging and packed in your carry-on bag along with the prescriptions from your doctor. You may want to list the generic names of your medications for easier identification by authorities. If your medical condition requires syringes and vials, be sure to travel with a letter from your doctor explaining your medical needs.
Some visitors may need to travel with narcotic or psychotropic drugs to manage a medical condition. The Israeli Ministry of Health allows up to 31 days of each type of drug as long as you have all of the proper documentation. If you are concerned about the legality of your prescription medication in Israel, contact Israel's embassy or consulate in your current country to confirm.
Standard over-the-counter medications in North America can usually be found at local pharmacies in Israel. You may still want to travel with some of the CDC's Israel packing list recommendations for convenience.
How to Access Medical Care in Israel for Visitors
Israeli law provides all residents with health insurance plans through one of four non-profit companies. Visitors do not qualify for this coverage. They are legally required to arrive with an active travel insurance plan that includes COVID-19 treatment coverage.
Israel has one of the most efficient and highly-ranked healthcare systems in the world. This means you have a variety of options for excellent medical care should you need it. Your travel insurer will provide you with recommendations for medical institutions in Israel. Cross-reference your list with our article on the best hospitals in Israel for expatriates. In some instances, travel insurance can provide televisits or a translator via phone. English is widely spoken in Israel, especially in the medical field.
In a medical emergency, your condition will determine your care options. Urgent care centers (like Terem, Tel Aviv Doctor, or Bikur Rofeh) operate around the country with some open 24 hours a day, seven days a week. Doctors can write prescriptions and give you referrals for more extensive care.
How to Call an Ambulance in Israel
For more serious emergencies, you can call an ambulance by dialing 101 and Israel's Magen David Adom ambulance will arrive. If you are in the West Bank or Gaza, it may be a Palestinian Red Crescent Society ambulance that comes. As a visitor not covered by national health insurance, you will be charged for the transportation. You will need to submit the claim to your travel insurance company for reimbursement. The ambulance will likely take you to the nearest hospital with the services you require based on your condition. Your stay will include paying for your care. Emergency rooms in the major cities are crowded. In Tel Aviv, the emergency room wait time could be four hours or more. While care is the same, you can expect Israel's private hospitals to offer more amenities and services than the public hospitals.
In the event of a disaster or terrorist attack, dialing 101 will alert Magen David Adom (if you are deaf or hearing impaired, send a text to 052-7000-101) or the Palestinian Red Crescent Society. Like the American Red Cross, both of these organizations are members of the Red Cross and Red Crescent Movement and provide ambulance and other medical services during disasters.
Visitors going to the West Bank and Gaza should be aware that hospitals in those areas may lack equipment or be overwhelmed. The U.S. State Department warns that ambulances may be in short supply or not available in Gaza and the West Bank.
Related: Israel Healthcare System
Travel Warnings and Alerts for Israel
The security situation in Israel, the West Bank and Gaza is constantly shifting. Travelers should check the latest travel alerts from government sources leading up to and just before their departure.
It is also wise to check on alerts throughout your stay. The U.S. Smart Traveler Enrollment Program (S.T.E.P.) is an easy way for U.S. travelers to get alerts on a specific country. They can also register their trip with the nearest U.S. embassy.
Other websites that offer up-to-date alerts on Israel include:
The governments of the countries listed above advise their citizens against traveling to Gaza.
Emergency Contact Information for Israel
The following is a guide to the emergency numbers you need to know for Israel.
Emergency Assistance Numbers in Israel
Police – 100
Medical Assistance/Ambulance – 101
Fire Service – 102
Electric Company – 103
Municipal Hotline – 106
Disaster Victim Identification – 1220 (ZAKA)
Emotional Crisis Hotline – 1201 (ERAN)
Rape Crisis & Sexual Abuse – 1202 (Women) 1203 (Men)
Student Hotline – 1-800-222-003
Violence Hotline for Students -1204
Israel Assoc. for Child Protection (ELI) – 1-800-223-966
24 Hour Poison Information Center & Hotline at Rambam Hospital – 04-7771900
Israel does not use the United States emergency number 911. However, dialing the United Kingdom emergency number 112 from any GSM mobile phone will connect you with the local emergency line.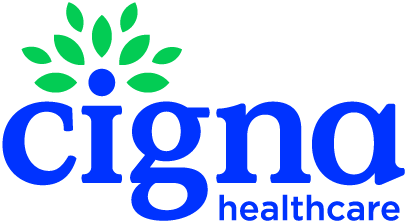 The flexibility to tailor a plan to suit your individual needs
Access to Cigna Global's trusted network of hospitals and doctors
The convenience and confidence of 24/7/365 customer service
Plan Details
|
View Brochure
Embassy Phone Numbers in Israel
The following is a list of contact information for certain embassies in and near Israel:
4 Tips for Safe Travel in Israel
1. Stay Alert, Especially in Crowded Areas
Violent attacks happen without warning. In any country, the best way to prepare for the unexpected is by planning ahead. If you know you will be in a crowded area or place of significance (like a tourist site), plan your exits. Stay aware of your surroundings and report any suspicious activity to local authorities. If you feel unsafe, leave immediately. The CDC recommends carrying a card with your blood type, medications and emergency contact numbers in Hebrew and Arabic just in case.
2. Frequently Check Travel Updates
You may not be near the place where an attack or protest happened, but you could still be impacted by resulting new security measures, such as curfews. If you are a U.S. citizen, enroll in the U.S. Smart Traveler Enrollment Program (S.T.E.P.) to receive alerts on Israel throughout your trip.
3. Watch Your Step and Your Belongings
You may be walking over the ruins of ancient structures or hiking through more remote, rocky areas like Appolonia National Park. Wear comfortable shoes and watch where you step to avoid a sprained ankle (or worse), which could spoil your trip. Cities like Jerusalem and Tel Aviv are modern with maintained streets and sidewalks. Still, historic neighborhoods may have unexpected hazards. Pickpocketing is also common, so be mindful of your possessions. Pack important belongings securely to minimize risk.
4. Bring Water and Dress in Comfortable Layers
Israel has a Mediterranean climate to the north and a more arid climate to the south. Its terrain includes mountains, beaches and deserts and it can get very hot in the summer months. Bring sunscreen, hats, sunglasses and plenty of water when you're out exploring in dry, hot areas. Dress in layers as temperatures can fluctuate throughout the day. Layered clothing will also help you quickly adapt to more modest clothing requirements at certain religious buildings and sites.
Israel is Best When You're Prepared for the Worst
While most visitors will never encounter a violent incident, Israel's tense geopolitical climate cannot be ignored. Despite the possible threats, visitors will find busy cafes and shops where conversation fills the air in Hebrew, Arabic, English, Yiddish and more.
Paying attention to the news and the latest government travel advisories is key to making informed travel decisions about Israel. If the situation abruptly changes, your travel insurance can help you cancel a trip before you ever set foot in the country, or help you get home quickly. Let International Citizens Insurance help you find the right travel insurance for Israel that also meets the country's COVID-19 coverage requirement.
From the Sea of Galilee to the Mediterranean coast, Israel's ancient history, diverse culture and complex politics combine to make it a unique destination. Arriving prepared and with the right travel insurance will allow you to freely absorb the gravity of Israel — a place that means as much to those who live there as it does to millions who have yet to make the journey.
Related Articles: