Health Insurance in Europe for Immigrants and Expats
With so much of Europe unified – from trade agreements to currency – it's not surprising that expats and tourists expect that there is a European system of healthcare as well. But, surprisingly, there is not. There is no "European medical insurance" system per se. Healthcare remains the responsibility of each individual country. The majority of countries offer universal health care, primarily administered through socialized medicine or a multi-payer system. The overall standards of care are very good – in some cases, outstanding. And all European countries boast high life expectancy, low infant mortality, and good access to physicians, pharmacies, hospitals, and clinics.
Which European Countries Offer the Best Health Insurance?
The majority of European countries have similar standards of care. However, there are some gaps between the western and Nordic areas and the southern and eastern parts of Europe. In the top 7 healthiest countries (Switzerland, Netherlands, Norway, Denmark, Belgium, and Finland, according to the 2018 Euro Health Consumer Index), the standards regarding wait times, accessibility, and preventative care far outstrip the scores from those at the bottom of the list (Poland, Hungary, Romania, and Albania). A rural clinic in Albania may feel very rustic indeed compared to an urban hospital in Denmark. However, on the whole, visitors and expats receive excellent care.
Some more detailed health information in the following regions:
The EU Has Some Policy Powers
While the European Union isn't responsible for providing healthcare, it does pass laws which do affect healthcare and health standards. For instance, the EU is responsible for laws regarding food safety, consumer rights, and anti-smoking regulations. So while it doesn't have a hand in, say, wait times in French hospitals or the number of pediatricians in Spain, it does play a strong role in influencing public health, public safety, and environmental standards.
How Does Medical Insurance Work in Europe
There is a strong spirit of cooperation that ensures that European citizens can access emergency healthcare services when they are visiting neighboring countries. All European Union member states, plus some additional non-member countries, offer their citizens a European Health Insurance Card.
The EHIC card allows for reciprocal emergency medical treatment when the holder is visiting another European country. It does, however, come with some limitations. It doesn't include coverage for elective services. And it also excludes any care that can safely wait until you return home. It's not appropriate coverage for when you travel to another country specifically to receive healthcare, perhaps enticed by a particular treatment program or specialty clinic. It really is designed just to provide emergency care at little to no extra cost to the European patient.
To be eligible, it's not enough to hold a European passport. You have to be a legal resident who is eligible for healthcare services in whatever country you reside in. If you're an expat who has local healthcare insurance, this includes you. However, if you rely exclusively on private international care, you wouldn't be eligible and therefore should carry traditional emergency medical travel insurance.
Learn About the Schengen Visa Insurance Requirements
Insurance Plans for Travelers to Europe
Travel Medical Plans offer visitors to Europe less comprehensive cover at a more affordable price. Read about Europe Travel Insurance for those of you traveling to the following countries:
Austria: Safety and Travel Insurance : Visitors to Denmark – Advice for Visitors : France Travel Insurance Advice : Germany – Visitors Insurance and Safety Advice : Travel to Ireland
Visitors to Italy : Portugal: Travel Insurance Advice : Travel to Belgium : Visitors Insurance for Turkey : UK Travel Insurance : Visitors to Greece : Travel to Spain :
If you are traveling outside of Europe, make sure you have a travel insurance plan to cover you while abroad.
Health Insurance for Expats and Foreigners Living in Europe
Assuming you do not have the benefit of a European Health Insurance Card, or you want greater access to a wider range of medical care facilities, you may want to consider a private international medical insurance plan from European insurance companies that will cover your medical expenses in your country of residence and anywhere else in the world. International citizens living in Europe have many options for their global medical coverage. Expats and foreigners have unique needs and concerns when considering European medical insurance plans.
Two of the best international health insurance companies are listed here:
Cigna International is a great option as its global headquarters are located in Glasgow.
GeoBlue Xplorer plan is a great insurance plan for US citizens living in Europe. They will provide the option to purchase up to 9 months of coverage in the USA if requested, as well as worldwide.
A Leading Medical Plan for Foreigners in Europe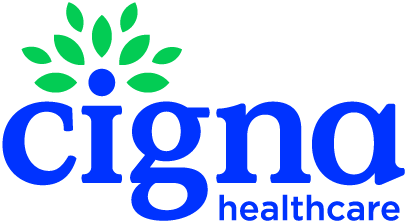 The flexibility to tailor a plan to suit your individual needs
Access to Cigna Global's trusted network of hospitals and doctors
The convenience and confidence of 24/7/365 customer service
Plan Details
|
View Brochure
The Best Global Health Insurance Plan for US Citizens Living in Europe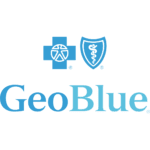 Premium Benefits, Coverage and Service
Define your deductible and prescription benefits
For Foreigners in the US or US citizens abroad
Plan Details
|
View Brochure
Another low-cost option would be IMG Europe's Global Prima health insurance plan
Appreciating the Role of Pharmacies
Pharmacies play an important role in European healthcare. The role of a pharmacy or apothecary is often very different from that of a drug store, which focuses more on toiletries than medication. Pharmacists are trusted to provide medical advice for minor problems and illnesses. While they are often not open on weekends or evenings, they always post information for a pharmacy that offers after-hours medical care.
Understanding Attitudes Towards Health in Europe
Attitudes towards healthcare and health, in general, can vary from country to country and indeed by the individual. But, in general, locals indulge in some habits that have long been ingrained in North American thinking as unhealthy, such as smoking, drinking, and consuming high quantities of bread, butter, and cheese. However, Europeans also embrace many healthful habits that many North American eschew, such as daily walking and cycling, buying a high percentage of local, seasonal produce, avoiding processed and genetically modified food, and taking time for relaxation and improving mental health. As a foreigner or expat, it can be a bit surprising to navigate the cultural differences between what's considered healthy versus indulgent but it's all part of the fun of travel!
Is Health Care in Europe Free
Free health care is somewhat of a misconception. First, health care in each country is determined by the country and their individual governments. So both the costs and quality will vary widely. Second, all citizens will contribute to covering the cost of the national insurance plan. So, although you may not have to pay for treatment in certain circumstances, it is not free. Finally, the national health plans in each country are designed for citizens, not foreigners nor expatriates. Immigrants may qualify for local national plans in  Europe but there are often strict requirements and eligibility requirements. As a foreigner in Europe, it makes sense to research health care systems in different countries and see if you will qualify at some point. Until then, purchase a private international health insurance plan to cover you and your family while living in Europe.
Related: