Global Health Insurance in Russia for Foreigners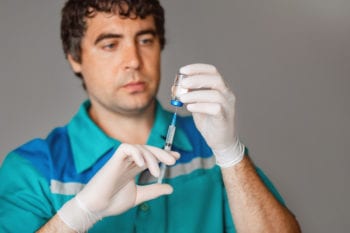 Russia was once praised for having one of the finest healthcare systems in the world. That, however, has changed significantly since the end of the Soviet Union. Russia today has a healthcare system that ranges from very good to below standard, depending on where you are. On average, it can best be described as offering a fair standard of care. The 2019 Health Care Index lists Russia's system as 58th best out of 89 countries, with a very low score for quality of infrastructure. Facilities and standards are likely well below what foreigners are used to. So when it comes to health insurance in Russia, most expats are glad they have the public system as an option but they almost always turn to private insurance when it comes to their own care.
Overview of Russia's Healthcare System
Russia's constitution has provided citizens with the right to free healthcare since 1996. Russia's healthcare is provided by the state through the Federal Compulsory Medical Insurance Fund. It is regulated by the Ministry of Health. Russia's public health care plan is often referred to as OMI or obligatory medical insurance. It is funded through payroll contributions and employer contributions.
OMI covers the cost of inpatient care and all procedures that require an overnight stay at the hospital, plus chronic conditions, maternal and newborn care, vaccinations, and more.
Benefits of Private Medical Insurance in Russia
It is not common for citizens to hold private or "voluntary" insurance from independent companies in Russia. The term "voluntary" is used to distinguish private insurance from public or "mandatory" state-sponsored insurance. Only about 5% of the population takes out private insurance. However, this is higher in Moscow at about 20%. That said, while it isn't common among the local population, a private medical plan is essential for foreigners.
Private medical facilities have modern medical equipment, shorter waiting times, and greater access to specialist care. Unfortunately, they're not always easy to find. Private facilities are most commonly associated with cities, as healthcare options in rural areas are limited. If you live or spend a lot of time in remote areas, choose a policy that includes air evacuations as an option.
Most importantly, a private insurance plan means access to English-speaking staff. While some physicians in Russia speak English, this is far from a guarantee in public facilities. Private health plans help patients avoid this difficult situation. Your insurance team ensures there's a doctor you can communicate with when it matters most.
Best Global Insurance Plan for Expatriates Living in Russia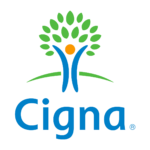 The flexibility to tailor a plan to suit your individual needs
Access to Cigna Global's trusted network of hospitals and doctors
The convenience and confidence of 24/7/365 customer service
Plan Details
|
View Brochure
Best Health Insurance in Russia for US Citizens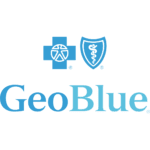 Premium Benefits, Coverage and Service
Define your deductible and prescription benefits
For Foreigners in the US or US citizens abroad
Plan Details
|
View Brochure
Pros and Cons of Using the Local Health Care System
There was a time when Russia's healthcare system was second to none. It had a reputation for being innovative and embracing cutting-edge science. There are still some traces of this once-renowned system if you look carefully. For instance, there are about 9.3 hospital beds per 1,000 members of the population. This is nearly double the OECD average. However, Russia's healthcare system has suffered considerably since the end of the Soviet Union.
Russia is struggling to return back to the level of investment it once had. As such, access to specialists and modern diagnostic equipment can be a problem, especially for those in rural areas. Many hospitals are old and in dire need of updating. Russia's financial crisis of 2014 only made this situation worse as hospital budgets were cut. In short, Russia's hospitals are not places you want to be unless you really need treatment
How Expats Can Qualify For Russia Health Insurance
Public health insurance is available to anyone who is legally living and working in Russia. However, it's not enough to start your new job and hope for the best. Foreigners are required to hold private medical insurance in order to get a Russian work visa before they arrive. As such, you are covered for any medical emergency in the time period between when you arrive in the country and when you start working,
For those who cannot contribute to OMI, including retirees who are not working, you can still access free public healthcare as part of a program that takes care of the unemployed, children, and those unable to work.
What You Need To Know About Processes
For expats employed by Russian companies, the process of signing up for Russia health insurance is relatively easy. Employers finance OMI through payroll contributions. Your employer will pay between two and three percent of your salary into a social tax. A percentage of this tax is then paid into Russia's national healthcare fund. Once your employer pays this contribution, you are considered enrolled in the health system. As such, you have the right to free medical care from public clinics and hospitals.
How To Find A Family Physician
Compared to other countries, there are relatively few general practitioners in Russia versus the number of specialist practitioners. As such, finding a family physician can be challenging. Most new expats ask their friends, colleagues, and other expats for recommendations for a clinic in their neighborhood. In Russia, there are virtually no private physician offices. Nearly all doctors see their patients in a clinic or a hospital environment.
How Routine Doctor Visits Work in Russia
Finding a general practitioner in Russia is essential. Your GP is the only person who can refer you to specialists or hospitals. The process of finding a GP, arranging for a referral, and waiting for an appointment slot with that specialist can take months. Therefore, it's important to connect with your doctor long before you're sick, if possible.
Your GP is also responsible for providing prescriptions for medication. Medication can only be obtained from a local pharmacy. Patients will find a variety of stand-alone, independent pharmacies, and larger chains, some of which operate out of supermarkets. In major cities like Moscow and St Petersburg, there are 24-hour pharmacies and those that offer delivery. However, an estimated 70% of medication sold in Russia is either counterfeit or of a low quality. Speak with your embassy and other expats for their trusted recommendations.
Public Health and Drinking Water
Safe drinking water is a concern throughout Russia. St Petersburg's water system, in particular, is known for having problems with the parasite Giardia. An estimated 56% of Moscow's water supply fails safety standards and is tainted by pollution and heavy metals. As a result, it's common for hotels and other large properties to have their own water filtration system. However, when in doubt, it's best to opt for bottled water over tap water.
Related: