Safety and Travel Insurance Advice for Visitors to Spain
Spain is one of the most popular destinations in Western Europe for visitors, tourists, university students, and retirees. The entire country's population of 48 million is 10 million more than the state of California, and its size is comparable to Texas. Top cities like Madrid, Barcelona, Seville, and Valencia draw in cultural enthusiasts, architecture aficionados, global foodies, and history buffs alike, making it no mystery as to why Spain ranks among the top countries in the world for tourism. Other top industries include textiles, gastronomy, chemicals, olive oil production, and fruit, enticing over 60.6 million visitors a year, with steady increases annually. Despite these key industries, Spain is slowly recovering from a drastic economic decline that is still equally impacting Spaniards' and expats' lives. Thanks to a surge in exports, the economy is on the path to restoration.
Travel Insurance for Visitors to Spain
Before leaving on that jet plane, we've compiled a comprehensive guide on all things you should know and consider when it comes to health insurance, safety guidelines, and travel medical insurance for short-term as well as long-term stays in Spain. Purchasing a travel insurance plan to cover your stay in Spain will relieve any unnecessary worries that could impede on your experience. Spain is typically a safe destination for travelers, students, expats, and seniors retiring abroad, but below we've outlined what you should be aware of before you plan which tapas place to visit first.
Spain Travel Insurance Plans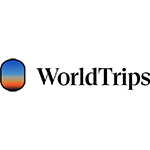 COVID-19 coverage outside your home country
Choose between the basic and more extensive coverage
Meets Schengen visa insurance requirements
24/7 worldwide travel and emergency medical assistance
Plan Details
|
View Brochure
|
Apply Online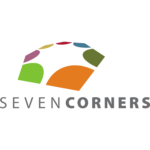 COVID-19 coverage outside your home country
Comprehensive medical coverage from 5 days to 1 year
Your choice of medical maximum and deductible options
An extensive worldwide network of providers
Plan Details
|
Apply Online
|
View Brochure
Spain: Safety And Travel Advice
Spain is known for being a safe destination for any type of traveler. However, in tourist rampant cities like Madrid, Barcelona, Seville, Granada, and Valencia, it's very important to always be aware of your surroundings and your belongings due to pickpockets and scam artists. Guns are illegal for everyday civilians and only police may carry them, so they do not pose a threat at large. Spaniards tend to dress on the trendier side and you will stand out and be a potential target in more casual attire. Be mindful of individuals trying to charge you for a photo or for giving you something for "free".
PickPockets in Spain?
Pickpockets are particularly notorious on the Metro in Madrid, but any form of public transportation should keep you on alert. Specifically, keep your wallet in your front pocket, wear a crossbody purse with a zipper, and always carry your backpack in front of you. Only take the amount of cash you need for the day, a copy of your passport, and leave important valuables (such as your passport and credit cards) in your place of stay while out and about.
Drinking the Water
Most of the tap water around Spain is safe to drink but do double-check with your neighbors, host families, or hotel/hostel staff to see if it's fine to drink directly from the tap. Tap water consumption is strongly discouraged in select places in southern Spain (and can cause severe illness), so it never hurts to ask. You can also keep an eye on the street to note if water deliveries are made. If they are, chances are the locals aren't drinking the tap water, and you shouldn't either.
Spanish Hospitals, Medical Facilities, and Clinics
Medical standards and facilities in Spain are ranked among some of the best in the world. The system is divided into public and private programs, and you will be served at public centers if you are a contributing member of social security (e.g., a working expatriate). Students and retirees should speak with a professional about which type of insurance they should purchase. Emergency services are available to anyone in the country, regardless of their ability to pay or not. Expats, students, and retirees should purchase insurance to cover any mishaps that emergency services do not cover. Most medicines are available over the counter at farmacias (pharmacies) and are readily available at nearly every corner in large cities. Look for the bright green plus symbol, and some are open late. However, be mindful that many close during siesta time, which typically lasts 2-5 pm in the afternoon.
Related: Healthcare Systems in Spain
Vaccines And Necessary Medicines
Fortunately, no vaccines are needed when traveling to Spain, but the Center for Disease Control suggests you ensure your immunization records are up to date. When traveling to Spain or any destination outside of your home country, you should be covered for diphtheria, tetanus, measles, mumps, rubella, and polio. See a physician at least six weeks prior to your departure to be certain of immunity.
When traveling to a new destination, it's difficult to anticipate how your body will react. Spain boasts a robust Mediterranean diet of olive oil, garlic, wine, and seafood. Be mindful to only eat cooked seafood as it is highly polluted from the Mediterranean. As a result, it's advisable to carry over-the-counter anti-diarrheal medicine to combat any new foods your body may not be accustomed to. When first arriving, plan in extra time to get used to changes in elevation, time difference, and drink plenty of fluids after long flights. To avoid blood clots, make sure you get up and walk around during your flights, and take a stroll through your new area after you've arrived. It's a win-win: you'll stretch your legs after a long journey and begin to get accustomed to your new environment.
Heat Exhaustion And Heat Stroke
Spain is often called a mini-continent or a country of countries due to its wide variety of languages (five official including Spanish), diverse geographical landscapes, and varying climates. When traveling to Spain during the summer in the southern province of Andalucía (in popular cities such as Seville, Granada, and Málaga), it's critical to remain hydrated. The desert-like climate in the south has a wicked reputation for intense heat, and to the degree of heat advisories for the ill and elderly, alerting them to not leave their homes. Be proactive, and drink plenty of fluids, eat lots of fruit, and seek shade when possible. Since humidity is little to nonexistent in the south on the Costa del Sol, shady areas bring quick relief to the glaring, hot sun. Common symptoms of heat exhaustion and heat stroke include dizziness, headache, and fatigue, so heed caution when experiencing one of these and seek fluids and shade immediately. The weather cools off at night, so bring layered clothing to anticipate when
When Should You Travel To Spain?
Depending on your preferences and goal for your trip, you may want to travel during the high tourist season or during the offseason. The high tourist season in Spain starts in April because of Semana Santa (Holy Week) proceedings. Through September, millions of tourists flock to Spain's beaches and big cities for vacations, study abroad, and backpacking excursions. Expect large crowds, long lines, and meeting people from all over the world. Plan your trip well in advance because hotels and hostels do sell out, and expect to pay a higher price for lodging (especially around popular festivals like Running of the Bulls or La Tomatina, a day of tomato tossing). If you prefer a calmer, more economical experience where you can connect more so with the locals, travel during the off-season during September-March.
Getting Around Spain
Luckily, the public transportation system in Spain works well and efficiently in large and even smaller cities. When you get to rural, off-the-beaten-path towns, public transportation isn't as reliable. However, each locale has a nearby bus and train station that connects you to big city destinations of Madrid, Salamanca, Toledo, Córdoba, Granada, Cádiz, Barcelona, San Sebastian, Bilbao, Valencia, and many, many more. Additionally, you can typically find an airport in cities numbering over 200,000 inhabitants. Since transportation centers are typically full of tourists, scam artists and pickpockets tend to target them, so be mindful, alert, and aware of your belongings and surroundings at all times.
With any trip you take, it's challenging to anticipate what your needs may be. Life happens, such as a death in the family, an emergency illness, or inability to travel, and purchasing trip cancellation insurance is your best defense in life's curveballs. Before you imagine yourself sipping coffee at the local cafes, enjoying a glass of wine during tapas time, or soaking up rays on Spain's Costa Brava, prepare yourself with an insurance package so you can keep your mind on your next siesta and not medical woes.
Additional Resources:
Photo by רנדום (Own work) [CC BY-SA 3.0 or GFDL], via Wikimedia Commons