Colombia Travel Insurance for Visitors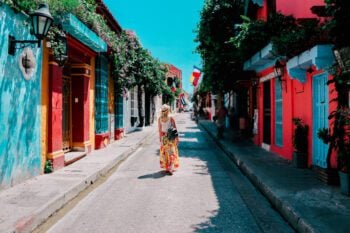 Colombia's popularity with international tourists surged after the 2016 Peace Accord ended fifty years of conflict. While the country is much safer than before, health and safety concerns still exist for tourists in Colombia. Visitors should prepare thoroughly and take extra precautions to safely enjoy the natural beauty and vibrant culture of the gateway to South America. From snow-capped coastal mountain ranges to colorful corners of Medellín, Colombia is worth the preparation. This article will tell you what you need to know about protecting your safety and buying travel insurance for Colombia.
Do I Need Travel Insurance for Colombia?
Yes. Although it is not required, visitors are strongly encouraged to buy a comprehensive travel medical insurance plan that is active throughout their trip to Colombia.
You might need medical care in Colombia for many reasons you're not used to thinking about. Various types of accidents, food-borne illnesses, mosquito-borne diseases, a scratch or bite from a rabid dog, or injury from an armed robbery or assault can leave you in need of a doctor. Colombia also experiences frequent earthquakes and a rainy season with flooding and landslides. There are also many active volcanoes in the region. The Chiles volcano in Cumbal erupted as recently as 2014. In certain areas, unrest and terrorist attacks are common. These may cause injury or broader travel disruptions.
Travel health insurance for Colombia can put your mind at ease because it will typically cover emergency medical care at private hospitals, emergency evacuation from the country, medical evacuation transportation to access better care, and repatriation (returning you or your remains to your home country). A trip cancellation plan, meanwhile, will set your mind at ease by covering trip cancellations or interruptions, as well as many of the health care issues mentioned.
Colombia has some of the best private hospitals in Latin America but at a cost. While inexpensive compared to the United States, Colombian healthcare is not free for visitors. Charges can add up quickly.
Taking the right precautions and reading travel advisories in advance of your trip can help reduce the likelihood of an incident or injury. Even so, some risks in Colombia are completely out of your control. Having travel insurance could be the difference between a great travel story and an expensive travel disaster.
Best Travel Insurance for Visitors to Colombia
Below you'll find recommended options for travel health insurance for Colombia. Your risks and experience may vary depending on the locations you plan to visit and your activities. If you will be adventuring in the Andes Mountains and the rainforests, you may need different coverage than someone planning to sit on the beach. Share your plans with an insurer when you contact them so they can help guide you to the right plan.
Best Travel Insurance for Travel to Colombia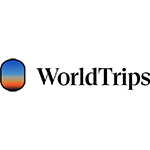 COVID-19 coverage outside your home country
Choose between the basic and more extensive coverage
Meets Schengen visa insurance requirements
24/7 worldwide travel and emergency medical assistance
Plan Details
|
View Brochure
|
Apply Online
Best Travel Medical Insurance for Americans Traveling to Colombia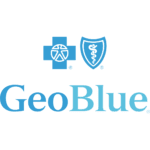 For U.S. citizens up to age 95
Coverage for COVID and pre-existing conditions
24/7/365 service and assistance
Plan Details
|
View Brochure
Medical Preparation for Travel to Colombia
Whether you have existing medical needs or want to lower your risk of a new illness, here is how you can prepare for a trip to Colombia.
What Vaccinations Do I Need for Travel to Colombia?
As of December 2022, travelers to Colombia who are 18 and over should be up to date on COVID-19 vaccinations. Visitors must provide their original COVID-19 vaccination card or digital certificate as proof of vaccination to enter the country. A photo of the card may not be accepted. Unvaccinated travelers can still enter the country by presenting a negative PCR test taken within 72 hours of arrival or a negative antigen test taken within 48 hours of arrival. Children 17 and under do not need to show proof of vaccination or have a PCR test.
According to the U.S. Centers for Disease Control (CDC), travelers one year of age and older arriving from Angola, Brazil, Democratic Republic of the Congo, or Uganda, as well as travelers who have spent more than 12 hours in any airports located in these countries, are required to show proof of vaccination for yellow fever.
At this time, no other vaccinations are required for adults to enter Colombia. As for children, make sure their vaccinations are up to date. Colombian law requires childhood vaccinations for "all national and foreign children" six and under. The CDC has a list of recommended vaccines, including routine vaccines (influenza, chickenpox, MMR (measles, mumps and rubella), DPT (diphtheria-pertussis-tetanus) etc.), malaria, rabies and more.
How to Bring Medications to Colombia
Due to its devastating history of drug-related conflicts, Colombia's drug laws are strict. If you are bringing prescription medication with you to Colombia, simple preparation and documentation will help you avoid any issues.
Keep prescription medications in the original packaging and packed in your carry-on bag along with the prescriptions from your doctor. It is also wise to include the generic names of your medications for easier identification by authorities if you are questioned. While you should make sure you have enough medication for your trip, don't bring too much more than you need. Having too much could draw suspicion of drug trafficking, a serious crime in Colombia.
Some medications that are routine for you may be prohibited in other countries. Before your trip, call the Colombian embassy in your country to find out if your medication is legal in Colombia. Cannabis (marijuana) has been decriminalized in small quantities but is still illegal in Colombia. This means you should not bring recreational or medical cannabis or THC products into the country — even if you have a prescription.
Because traveling in Colombia carries the risk of gastrointestinal bacteria and other ailments, you'll also want to bring over-the-counter medications. These might include anti-diarrhea medications, altitude sickness pills, anti-inflammatories, antacids and more. For a comprehensive list of suggestions, check the CDC "Healthy Travel Packing List" for Colombia. You can get many drugs — including certain antibiotics — at pharmacies (farmacias) in Colombia without a prescription. However, finding what you need in a foreign pharmacy could be a challenge, and some medications may not be available.
Related: Traveling with Prescription Medication Internationally
How to Access Medical Care in Colombia for Visitors
The Colombian healthcare system includes a government-subsidized program and private institutions. Medical care in Colombia is well-rated. The cities offer better care and easy access to some of the best private hospitals in Latin America.
To prepare for your visit, read our article on the best hospitals in Colombia for expats and the U.S. State Department's list of hospitals and clinics. Make note of the medical institutions closest to the areas you are visiting and have the names and addresses on hand. Your travel insurer will also have recommendations and an approved list of facilities where your care will be covered. Depending on your plan, you may also get access to a telehealth visit or a live translation service via phone to help you communicate with medical professionals in Colombia.
In an emergency, call 123 to reach emergency services. Tell the agent you are a tourist, and they will direct you to the "Tourist Police" (reached directly at (1) 337-4413), where the agents will speak English. You must be able to give the agent your exact address. After calling, an ambulance will come for you, but it may take time. Some expatriates have reported waiting up to 45 minutes. If you can, tell the ambulance to take you to a private hospital; this will dramatically improve your experience. For more information, read our article on the Colombia healthcare system.
In an urgent care situation, you can arrive at the hospital emergency room of your choice. Wait times at private hospitals are shorter than at public hospitals, and patients get more privacy. If time allows, let your insurance company know ahead of time and request preauthorization.
Related: Colombia Healthcare System
Travel Warnings and Alerts for Colombia
In a country with as many safety variables as Colombia, it's important to stay on top of the latest travel advisories and alerts.
The U.S. Smart Traveler Enrollment Program (S.T.E.P.) is an easy way for U.S. travelers to get alerts on a specific country. They can also register their trip with the nearest U.S. embassy.
Other websites that offer up-to-date alerts on Colombia include:
Emergency Contact Information for Colombia
The following is a guide to the emergency numbers you need to know for Colombia.
Emergency Assistance Numbers in Colombia
Colombia does not use 911. Instead, call 123 to be directed to any of the specific emergency service departments. The following numbers are all part of the country's national emergency system:
National Emergency Number (24-hour general line – English spoken) – 123
Tourist Police (Policía de tourismo) – (1) 3374413
Metropolitan Police – 112
Information – 113
Fire – 119
Medical Emergencies (ambulance) – 125
Sexual and Domestic Violence Orientation Line – 155
Traffic Police – 127
Red Cross (24-hour ambulance) -132
Toxicological Centre – 136
Civil Defense – 144
DAS (Security Department) – 153
DIJIN (Directorate of Judicial Police) – 157
GAULA (Kidnapping and Extortion Squad) – 165
Citizen information line – 195
Additionally, Colombia offers a "Purple Line" for women every day between 8 a.m. and 8 p.m at 01-8000-112-137. This resource aims to prevent violence against women and support their emotional and mental health.
Embassy Phone Numbers in Colombia
The following is a list of contact information for certain embassies in Colombia:
5 Tips for Safe Travel in Colombia
1. Stay Alert and Blend In
Incidents of tourists being drugged and then robbed are on the rise in Colombia. Criminals are using a range of drugs, including one known as "Devil's Breath" (scopolamine), to render unsuspecting travelers unconscious. Stay alert and with your travel companions, if possible. Be extremely cautious if offered food, drinks, drugs or cigarettes by strangers that you meet — especially at bars and nightclubs.
Drugs — including cocaine and marijuana — are illegal except in small quantities. Never carry any packages for anyone else. Colombian drug laws are strict, and being a tourist will not make a difference. Following local laws also reduces your chance of encountering local law enforcement or those impersonating police, which could escalate or lead to theft or extortion.
Tourists have been assaulted in cities like Medellín and sometimes killed. Travelers should avoid relatively empty parts of any city — especially at night. Leave your expensive jewelry and flashy clothes and shoes at home to become less of a target. It also helps to have a trusted companion with you while exploring.
2. Beware of Animals and Insects
It is rare but possible to be bitten or scratched by a stray dog in Colombia, putting you at risk of rabies. There is a very short window of time to treat rabies. If you wait too long or can't get treatment in time, rabies will result in death. Even if the animal looks healthy, immediately seek medical care if you are bitten or scratched. The CDC recommends getting the rabies vaccine before visiting Colombia, especially if you are visiting rural areas.
Malaria is prevalent in Colombia. The best way to avoid infection is by preventing mosquito bites. Use effective insect repellent each day and a mosquito net while sleeping. When in the rainforest or mountains, wear long sleeves and pants with high socks in addition to repellent. The CDC recommends getting the malaria vaccine before visiting certain areas of Colombia.
3. Prepare for Extreme Nature
When hiking in the lush rainforest and jaw-dropping Andes Mountain range, consider hiring a professional guide. The terrain is prone to landslides and earthquakes, and road closures can make navigating difficult. If you don't speak Spanish, you will want someone with you who can communicate in an emergency and will avoid accidental trespassing. 
Parts of Colombia are hot and humid, so wear sunscreen and carry more water than you think you'll need. Other parts, like the Andes foothills, can get very cold at night. Cities like Bogota are also at high elevations, where the nights can be chilly. High altitudes also require adjustment — altitude sickness is serious and can kill you if you don't respect it.
4. Keep an Eye on Travel Advisories
Most travel advisories for Colombia highlight specific cities and regions — mostly border areas — as unsafe. Avoiding those areas will significantly reduce your risk of encountering violence. Colombia's major cities do have high crime rates, and some petty crime has escalated, resulting in death. Wherever you go, always be aware of your surroundings and avoid wearing valuables. Only use ATMs that are inside businesses and only bring the cash that you need when exploring the city. In the case of a robbery, do not resist. Hand over all valuables to avoid escalating the situation since the robber will likely be armed.
5. Plan Car Transportation Ahead to Avoid Scams or Theft
Complex metering systems and price gouging, as well as thefts and short-term abductions, have been reported after tourists hailed taxis on the streets of Colombia. If you can't use the efficient intercity public transportation, use pre-booked taxis through apps like Easy Taxi, Tappsi, or even Uber. Although ride-hailing apps are technically illegal in Colombia, the popular ride-share company Uber operates in partnership with a taxi company called TaxExpress. Local taxis use the Uber platform and riders can use the app's features to share their location, car information, and the name of their driver. For airport transportation, consider hiring an airport transportation service ahead of time to avoid potential issues with both taxis and ride-share apps.
Colombia Is More Than Worth the Work
Thousands of well-prepared travelers come to Colombia every year and do not experience any significant issues. Stay vigilant and take specific precautions to ensure your health and safety during shifts in the political landscape — and the ancient fault lines. By following the guidance, any seasoned traveler can enjoy everything this biodiverse jewel of South America has to offer.
Let us help you find the right travel health insurance plan for Colombia. With insurance, you can explore and tuck into endless arepas while feeling ready for whatever might come your way. And if you do have a medical need, you can feel confident knowing your insurance gives you access to excellent care at some of the best private hospitals in Latin America.
From museums to mountain views, beaches to bustling Bogotá, Colombia will reawaken your senses. Some thoughtful planning and preparation will go a long way toward making your experience one to write home about for all the right reasons.
Related Articles: