The Best Hospitals in Colombia for Expats
If you are living in Colombia from abroad, a major concern is going to be having access to quality healthcare, and that means knowing about the hospital system in the country. Below is a listing of the top hospitals in Colombia for expats and foreigners.
How Many Hospitals Are In Colombia?
As of 2016, there were 1,124 hospitals and clinics in Colombia. These provide 53,153 hospital beds and perform 772,320 surgical procedures. In the country of 49.65 million, there are 102,309 doctors and 44,518 dentists. The hospitals in the country can be broken into public and private, with 68% public hospitals, and 32% private.
List of Hospitals in Colombia Recommended for Expats
Hospitals in Bogota
The country's capital offers a range of hospitals recommended for visitors to the country. Many healthcare providers are bilingual.
Hospitals in Medellín
Previously a destination for plastic surgery, Medellín has taken what was a thriving medical tourism industry and transformed it into one which is renowned for offering some of the most high-tech procedures in the world.
Hospitals in Cali
Clinica Centri Imbanco
Carrera 38 N. 5A-100
Cali Colombia
Tel: + 57 2 558 8355
Fax: + 57 2 558 5783
Clinica De Occidente
Calle 18 nro 534
Cali Colombia
Tel: + 57 2 660 3000
Clinica Fundacion
Valle de Lili Carrera 98 N. 18-49
Cali Colombia
Tel: + 57 2 331 7474
Fax: + 57 1 331 7499
Hospitals in Cartagena, Bucaramanga and Santa Cruz de Tenerife
Hospitals in Colombia are not just limited to the major cities.
Hospital Bocagrande
Calle 5ta C/Carrera 6ta Barrio Castillogrande
Cartagena
Colombia
Tel: + 57 5 665 4380
Clinica La Carolina
Transversal 14 Nr 126-11
Santa Cruz de Tenerife 38006
Colombia
Tel: + 57 1 614 6995
Fax: + 57 1 614 6913
Clinica Metropolitana de Bucaramanga
Bucaramanga Colombia
Tel: + 57 76 643 2406
Fax: + 57 76 647 0882
Find more International Hospitals and healthcare options in popular Expat countries: Hospitals in Costa Rica, Hospitals in Guatemala, Hospitals in Chile, Hospitals in Portugal, Hospitals in Spain, Hospitals in Israel, Hospitals in South Africa, Hospitals in Malaysia, Hospitals in Ireland, Hospitals in Mexico.
Does Colombia Have Good Healthcare?
Yes, Colombia is well-known in Latin America for providing some of the best healthcare at a relatively affordable price. Some of the best clinics and hospitals in all of Latin America are located in Colombia. In fact, Colombia's healthcare system isn't only good when ranked against Latin America: when ranked against all countries in the world for quality healthcare, Colombia comes in an at impressive 22nd in a ranking by the World Health Organization (WHO).
Since the 1980s the country has overseen a vast improvement in its healthcare system. Additionally, there had been a broadening of the health and social security system. While as of the early nineties only 21% of people were covered by this system, as of 2012, 96% of the population is covered.
Is Healthcare in Colombia Free?
In 1993 Colombia ratified a new constitution which made healthcare a basic human right for Colombians and foreigners alike. This provides three kinds of medical coverage:
So healthcare in Colombia is only free to residents who are most in need, everyone else is required to pay into the national system as well as decide if they want private insurance.
Best Health Insurance Plan for Expats in Colombia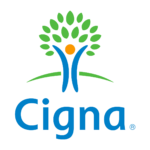 The flexibility to tailor a plan to suit your individual needs
Access to Cigna Global's trusted network of hospitals and doctors
The convenience and confidence of 24/7/365 customer service
Plan Details
|
View Brochure
Best Medical Plan for US Citizens Living in Colombia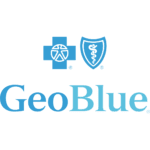 Premium Benefits, Coverage and Service
Define your deductible and prescription benefits
For Foreigners in the US or US citizens abroad
Plan Details
|
View Brochure
How Much Does Healthcare Cost in Colombia?
For those coming from the United States, the out-of-pocket costs of healthcare in Colombia will seem extremely reasonable. Procedures are priced at just 50-90% of the cost of the same procedures in the US. And it's worth remembering that the WHO ranking places Colombia ahead of the United States, which only comes in 38th, as well as ahead of other countries well-known for quality healthcare including Germany (25th) and Australia (32nd).
The EPS, which both Colombians and residents are required to pay into has a monthly premium of 12.5% of a person's monthly gross income. If you don't have any Colombian income, the cost to use the EPS is that percentage of the minimum wage, which works out to about $36/month. For those employed by a Colombian company, the company is required to pay 2/3 of the premium, while employees are responsible for 1/3.
EPS only provides people with the most basic healthcare services, and it is highly recommended that supplemental private insurance is also purchased, however, many private plans require you to have EPS in order to purchase the private plan. Private plans range from about $180-350 and the cost is dependent on numerous factors including age and health.
Read: Colombian Healthcare System
Safety Advice While in Colombia