The United States Best International Hospitals for Visitors and Expatriates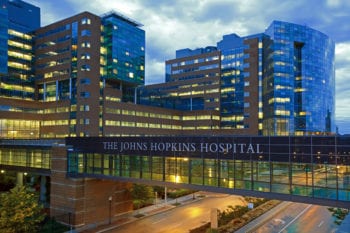 Throughout the world, the United States healthcare system is known for two things: the first-class, cutting-edge medical care provided at the country's hospitals and the unique insurance system that can make receiving medical treatment confusing and potentially very expensive for visitors and expatriates. Whether facing a medical emergency or opting for elective treatment, expats and visitors alike can expect a high standard of healthcare across the United States–but you should be aware of the costs and limitations of treatment for foreigners without health insurance.
Unlike most countries that maintain large networks of both publicly-funded and privately-run healthcare facilities, clinics and hospitals in the United States are almost entirely privately run. The country maintains an impressively large number of hospitals with more than 5,700 facilities across the United States. Like many other countries, the majority of hospitals are located in urban areas: about 3,000 of the U.S.'s hospital facilities are within major metropolitan areas with only about 2,500 serving the country's vast rural areas. However, while in-depth specialty care for diseases such as cancer is typically concentrated in a handful of large urban hospital networks, emergency care is widely available in even the most sparsely-populated areas of this large country.
Also read: Health insurance for Expats in the USA and Insurance for Visitors to the USA
Best Public Hospitals in the USA
Public hospitals do exist in the United States, particularly in urban areas. Like their counterparts in other countries, the U.S.'s public healthcare facilities are often more crowded than private hospitals, leading to longer wait times. Even public hospitals in the United States carry high costs of treatment; however, these facilities are less likely to require that an expat or visitor without adequate insurance pay their entire medical bill upfront.
The high-quality and widely-available medical care offered at the United States' hospitals comes at a price. For reference, U.S. citizens spend more than five times the amount of money on healthcare than the next highest country–and that's with insurance. The United States is notable for not requiring expats or visitors to maintain a health insurance plan. However, because emergency room bills can easily amount to thousands of dollars (or more) for even routine visits, obtaining medical insurance is highly advisable for short- and long-term visitors to the United States. Keep in mind that if you do not have health insurance and cannot demonstrate an ability to pay prior to receiving treatment, U.S. hospitals are not required to provide more than the minimum necessary medical care for emergencies.
If you are faced with a medical emergency anywhere in the country, getting assistance is simple: just dial 911. Ambulance services are privately-run and often affiliated with the nearest hospital, but service is almost always uniformly quick and ambulances are generally well-maintained with the necessary equipment.
Best Health Insurance Plans for Expats in the US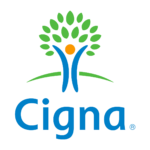 The flexibility to tailor a plan to suit your individual needs
Access to Cigna Global's trusted network of hospitals and doctors
The convenience and confidence of 24/7/365 customer service
Plan Details
|
View Brochure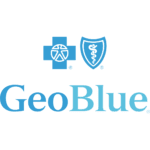 Premium Benefits, Coverage and Service
Define your deductible and prescription benefits
For Foreigners in the US or US citizens abroad
Plan Details
|
View Brochure
Recommended Hospitals in the United States for Expats and Visitors
Arnold Palmer Hospital for Children and Women
92 West Miller Street
Orlando
Florida 32806
United States Of America
Tel: + 1 407 647 9111
Bascom Palmer Anne Bates Leach Eye Hospital
900 NW 17th Street
Miami
Florida 33136
United States of America
Tel: + 1 305 326 6000
Bellevue Hospital Center
462 First Avenue
New York
NY 10016
United States of America
Tel: + 1 212 561 4132
Brigham and Women's Hospital
75 Francis Street
Boston 02115 Massachusetts
United States of America
Tel: + 1 617 732 5500
California Pacific Medical Center
1388 Sutter Street
San Francisco 94109
California
United States of America
Tel: + 1 415 776 5140
Children's Hospital
350 Longwood Avenue
Boston MA 02115
United States of America
Tel: + 1 617 355 8929
Fax: + 1 617 730 0144
Cleveland Clinic Hospital 
3000 West Cypress Creek Road Ft. Lauderdale
Florida 33309
United States of America
Tel: + 1 954 978 5000
Dana-Faber Cancer Institute
44 Binney Street
Boston 02115 Massachusetts
United States of America
Tel: + 1 617 732 3000
George Washington University Medical Center
901 23rd Street N.W. Washington
20037
District of Columbia
United States of America
Tel: + 1 202 994 1000
HealthSouth Doctor's Hospital
5000 University Drive
Coral Gables
Florida 33146
United States of America
Tel: + 1 305 666 2111
Hospital for Special Surgery
535 East 70th Street
New York NY 10021
United States of America
Tel: + 1 212 606 1000
Inova Alexandria Hospital
4320 Seminary Road Alexandria
22304
Virginia
United States of America
Tel: + 1 703 504 3000
Inova Emergency Care of Fairfax
4315 Chain Bridge Road Fairfax 22030
Virginia
United States of America
Tel: + 1 703 591 9322
Inova Emergency Care of Reston
11901 Baron Cameron Avenue Reston
Virginia 20190
United States of America
Tel: + 1 703 471 0175
John Hopkins Hospital
600 N. Wolfe Street Baltimore
21287
Maryland
United States of America
Tel: + 1 410 955 1983
Related: Cost of HealthCare in the USA
MD Anderson Cancer Center
1515 Holcombe Boulevard
Houston Texas 77030
United States of America
Tel: + 1 713 792 2991
Metropolitan Hospital Center
1901 First Avenue
New York
NY 10029
United States of America
Tel: + 1 212 230 6262
Mount Sinai Medical Center
One Gustave L Levy Place
New York, NY 10029
United States of America
Tel: + 1 212 241 6500
North General Hospital
1879 Madison Avenue New York
NY 10035
United States of America
Tel: + 1 212 650 4000
Ochsner Foundation Hospital
1516 Jefferson Highway New Orleans 70121 Louisiana
United States of America
Tel: + 1 504 842 4111
Scripps Memorial Hospital – La Jolla
9888 Genessee Avenue
La Jolla 92037
California
United States of America
Tel: + 1 619 457 4123
St. Luke's Roosevelt Hospital Center
1000 10th Avenue
New York
NY 10019
United States of America
Tel: + 1 212 523 4000
Texas Children's Hospital
6621 Fannin
Houston
Texas 77030
United States of America
Tel: + 1 832 824 1000
Fax: + 1 832 825 6184
Tucson Medical Center
5301 E. Grant Road Tucson
Arizona 85712
United States of America
Tel: + 1 520 327 5461
UCLA Medical Center 
10920 Wilshire Boulevard Los Angeles 90024 California
United States of America
Tel: + 1 310 794 8759
Also Read: