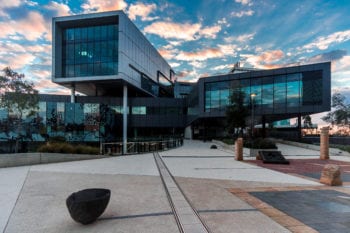 Australia's Best International Hospitals for Visitor
Australians have rather high healthcare standards and they enjoy an extensive selection of doctors and hospitals in Australia. Regardless of the standard of care, as a result of personal preference and legislative constraints, the only real-time that most expats will likely see inside a public hospital is if they've been taken there in an emergency since these are the only hospitals with accident and emergency capabilities. But in an emergency, most do not have any option but to go to the nearest public hospital. The only other situation in which public Australian hospitals are commonly used by expatriates is when they opt for having an operation as a private patient in a public hospital.
The public hospitals in Australia are managed by state and territory health departments. They are financed jointly by the government, state, and territory authorities. There is a boom of private hospital operators in Australia and a few of the public Australian hospitals are run by private companies under a contract.
Many Australians choose to pay for private health insurance and many Australian expats will need to as well as you may find that your visa does not make you eligible for Australian Medicare services. Therefore, you'll want to look at your options for global medical insurance.
Search for Hospitals in Australia for Expats
The best hospitals in Australia conduct world-class clinical research and clinical trials in conjunction with top companies in the pharmaceutical industry.
Wesley Hospital
451 Coronation Drive, Auchenflower, QLD 4066
+61 7 3232 7000
The Queen Elizabeth Hospital
Citi Centre Building 11, Hindmarsh Square, Adelaide, SA 5000
+44 (0) 203 740 1944
The Memorial Hospital
Sir Edwin Smith Avenue, North Adelaide, SA 5006
+61 8 8226 6000
The Alfred Hospital Melbourne
Commercial Road, Melbourne, VIC 3004
+63 2 988 1000
St Vincent's Private Hospital
59 Victoria Parade, Fitzroy VIC 3065, Australia
+61 3 9411 7111
Learn about Insurance for people Traveling to Australia
Recommended Hospitals in Sydney
Healthcare services and hospitals in Sydney are generally excellent. You can search the NHSD (National Health Services Directory) website for a comprehensive listing of specialized care and hospitals in Sydney.
Canterbury Hospital
575 Canterbury Rd, Campsie NSW 2194, Australia
+61 2 9787 0000
Mona Vale Hospital
18 Coronation St, Mona Vale NSW 2103, Australia
+61 2 9998 0333
St Vincent's Private Hospital
406 Victoria Street, Darlinghurst, NSW 2010
+81 03 5550 7166
North Shore Private Hospital
Westbourne Street, ST LEONARDS NSW 2065
+604 6433 888
Liverpool Hospital
Corner of Elizabeth and Goulburn Streets Liverpool NSW 2170
+61 7 3163 8111
Recommended Hospitals in Perth
There are many private and public hospitals in Perth Australia providing world-class medical care. Princess Margaret is the children's hospital of Perth, and St John of God is the largest private hospital in Australia.
Perth Children's Hospital
15 Hospital Ave, Nedlands WA 6009, Australia
+61 8 6456 2222
St John Of God Hospital Murdoch
100 Murdoch Drive, Murdoch WA 6150
+1 416 530 6000
Mount Hospital
150 Mounts Bay Road, Perth WA 6000
+1 212 746 5454
Hollywood Private Hospital
Monash Avenue, Nedlands, WA 6009
+44 (0)20 7806 4000
Read more in this series about International Hospitals and healthcare options in popular Expat countries: Hospitals in Brazil, Hospitals in Canada, Hospitals in France, Hospitals in Germany, Hospitals in Israel, Hospitals in Italy, Hospitals in Mexico, Hospitals in Philippines, Hospitals in UK.
Related: