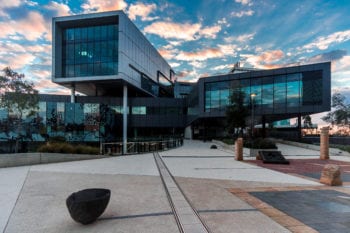 Australia's Hospitals Are Excellent
Australians have high healthcare standards. They enjoy an extensive selection of doctors and hospitals. For visitors and expatriates, it's reassuring to know that life in Australia is supported by some of the world's best health care, especially Australia's hospitals. Here is what expatriates need to know about hospitals in Australia.
In the Australian healthcare system, hospital care is emergency or specialist care. For everyday healthcare, like check-ups or minor problems, people visit their general practitioner (GP) or an after-hours clinic. If you or a family member need specialist medical care, you may be recommended to a hospital with specialist clinics and services. In Australia's major cities, entire hospitals are often dedicated to children, to women's health, ear and eye care, and cancer care.
How Many Hospitals Are There in Australia?
The Australian Institute of Health and Welfare regularly surveys the hospitals in Australia. As of 2019, they found that Australia, has 1,350 hospitals. These hospitals have an average of four hospital beds for every 1,000 people in Australia. That is enough hospitals and beds to provide excellent health care to Australia's population. There are two types of hospitals in Australia, public and private. Here is more information about them.
How Many Public Hospitals Are There in Australia?
There are nearly 700 public hospitals in Australia. These public hospitals receive 41% of their funding from the Australian government. Public hospitals are found throughout Australia, managed by state and territory health departments. In very rural areas, almost all of the hospitals and healthcare are public.
How Many Private Hospitals Are There in Australia?
There are more than 650 private hospitals in Australia. The private hospitals receive 24% of their funding from the Australian government. Most private hospitals are in Australia's larger cities or territory capital cities. Many private hospital operators in Australia are large companies with links to the United Kingdom or Europe.
Do You Choose Your Hospital in Australia?
For emergency care in Australia, you will usually go to the closest public hospital. Public hospitals have accident and emergency services: private hospitals do not. If your GP recommends specialist care and you are in Australia's public health care system, you will be told which hospital to go to.
With private healthcare insurance in Australia, you will have more choices around hospitals. Both private and public hospitals are available to you. Private hospitals are calmer, with more privacy and a good ratio of carers to patients. Most elective surgeries in Australia are done in private hospitals.
You also have the option to be a private patient in a public hospital in Australia that has the services you need, where you will get benefits like a private room.
Many Australian expats must have private insurance for healthcare. It can be a condition of your visa. When you review your options for global health insurance, check to see what hospital choices and benefits the insurance provides.
Understand Hospitals in Australia for Expat Healthcare
Expatriates can have special concerns around their health care, especially in an emergency or around an unexpected health problem. These facts and guidelines will help you navigate your hospital care well in Australia.
If you need care from a hospital in Australia as an expat, ask your care coordinator or doctor about the support you need. You may want to know how specialists will communicate with your care providers in your country of origin. You can also ask about translation services to help yourself or to communicate about your care to family members.
Some aspects of care may be different than in your home country. Two examples are how long you stay at the hospital after childbirth, and accommodations for family if a child is having surgery or an extended stay. Ask and you may be pleasantly surprised at the options available to you.
One last tip – Australian ambulances are only free in two territories, Queensland and Tasmania. Everywhere else in Australia, an ambulance ride will cost hundreds or thousands of dollars. Costs like these are why many Australians choose to have private health insurance.
Learn about Insurance for People Traveling to Australia
Australia's Best International Hospitals for Visitors
This list of Australian hospitals focuses on the Australian cities where visitors and expatriates spend most of their time. Most expats and visitors in Australia choose the urban areas of Sydney, Melbourne, Perth, and Adelaide.
You can also search the NHSD (National Health Services Directory) website for specialized care and hospitals throughout Australia.
Recommended Hospitals in Sydney
Healthcare services and hospitals in Sydney compare well to those in any international city, often hosting research as well as care.
Royal Prince Alfred Hospital (public)
50 Missenden Rd, Camperdown NSW 2050
+61 2 9515 6111
Canterbury Hospital (public)
575 Canterbury Rd, Campsie NSW 2194, Australia
+61 2 9787 0000
Royal North Shore Hospital (public)
Reserve Rd, St Leonards NSW 2065
+61 2 9926 7111
Mona Vale Hospital (public)
18 Coronation St, Mona Vale NSW 2103, Australia
+61 2 9998 6399
Liverpool Hospital (public)
Corner of Elizabeth and Goulburn Streets Liverpool NSW 2170
+61 2 8738 3000
St Vincent's Private Hospital (private)
406 Victoria Street, Darlinghurst, NSW 2010
+61 2 8382 7111
North Shore Private Hospital (private)
Westbourne Street, ST LEONARDS NSW 2065
+61 2 8425 3000
Recommended Hospitals in Melbourne
Melbourne's hospitals are often affiliated with its universities and medical schools.
Royal Melbourne Hospital (public)
300 Grattan St, Parkville VIC 3050
+61 3 9342 7000
The Alfred Hospital Melbourne (public)
Commercial Road, Melbourne, VIC 3004
+61 3 9076 2000
St Vincent's Private Hospital (private)
59 Victoria Parade, Fitzroy VIC 3065, Australia
+61 3 9411 7111
Austin Hospital (public)
45 Studley Rd, Heidelberg VIC 3084
+61 3 9496 5000
Monash Medical Centre (public)
46 Clayton Rd, Clayton VIC 3168,
+61 3 9594 6666
Recommended Hospitals in Perth
Perth the best place on Australia's western coast to get world-class medical care.
St John Of God Hospital Murdoch (private)
100 Murdoch Drive, Murdoch WA 6150
+61 8 9438 9000
Mount Hospital (private)
150 Mounts Bay Road, Perth WA 6000
+61 8 9327 1100
Hollywood Private Hospital (private)
Monash Avenue, Nedlands, WA 6009
+61 8 9346 6000
Perth Children's Hospital (public)
15 Hospital Ave, Nedlands WA 6009, Australia
+61 8 6456 2222
Recommended Hospitals in Adelaide
Adelaide's hospitals support the South Australia lifestyle with excellent healthcare.
Royal Adelaide Hospital (public)
Port Rd, Adelaide SA 5000
+61 8 7074 0000
Flinders Medical Centre (public)
Flinders Dr, Bedford Park SA 5042
+61 8 8204 5511
The Queen Elizabeth Hospital (public)
28 Woodville Road, Woodville, SA 5011
+61 8 8222 6000
The Memorial Hospital (private)
Sir Edwin Smith Avenue, North Adelaide, SA 5006
+61 8 8366 3800
Recommended Hospitals in Queensland
Adventure travelers and residents alike appreciate these hospitals in the Queensland area.
Royal Brisbane & Women's Hospital (public)
Cnr Butterfield St and Bowen Bridge Rd, Herston, QLD 4029
+61 7 3646 8111
Gold Coast University Hospital (public)
1 Hospital Blvd, Southport, QLD 4215
+61 1300 744 284
Princess Alexandra Hospital (public)
199 Ipswich Road, Woolloongabba, QLD 4102
+61 7 3176 2111
Best Health Insurance Plan for Expats in Australia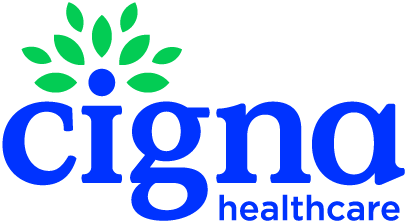 The flexibility to tailor a plan to suit your individual needs
Access to Cigna Global's trusted network of hospitals and doctors
The convenience and confidence of 24/7/365 customer service
Plan Details
|
View Brochure
Best Health Insurance Plan for US Citizens Living in Australia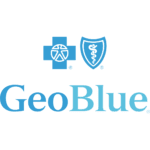 Premium Benefits, Coverage and Service
Define your deductible and prescription benefits
For Foreigners in the US or US citizens abroad
Plan Details
|
View Brochure
Read more in this series about International Hospitals and healthcare options in popular expat countries: Hospitals in Brazil, Hospitals in Canada, Hospitals in France, Hospitals in Germany, Hospitals in Israel, Hospitals in Italy, Hospitals in Mexico, Hospitals in Philippines, Hospitals in UK.