Understanding Healthcare in Australia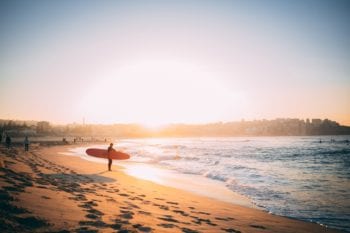 Australia has excellent public healthcare. The World Health Organization ranks Australia's healthcare system as the 32nd most efficient in the world. Australian healthcare includes quality hospitals and clinics, and state-of-the-art diagnostic and testing facilities. However, the country's vast size creates challenges for providing healthcare in Australia. Patients in rural and remote areas often have limited healthcare options compared to those living in urban areas.
Overview of Australia's Healthcare System
Public healthcare in Australia is provided through Medicare. This single-payer, universal healthcare program covers all Australian citizens and permanent residents. It includes programs for groups like veterans and Indigenous Australians. Medicare provides medical appointments, medications, and hospital care at low or no cost. Medicare also covers some costs for physiotherapy, community nursing programs, and basic dental care for children.
Healthcare in Australia is enhanced through Primary Health Networks or PHNs. There are 31 PHNs across the country. They are responsible for supporting community health centers, hospitals, doctors, and nurses. PHNs also coordinate activities between different parts of the healthcare system. As needed in different regions, they may provide more services: examples are after-hours clinics, mental health services, and health promotion programs.
Does Australia Have Free Healthcare?
Does Australia have universal healthcare – care that is accessible or free for everyone? The answer is based on your status as a citizen or resident of Australia.
For citizens and permanent residents, Australian health care can be low-cost or free. The costs of healthcare in Australia are covered through taxes. Residents pay 2% of their income to the Medicare Levy, which funds the public system. As a result, most patients never pay medical fees at their appointments and they can claim reimbursements if they do. Medicare covers the cost of GP visits, hospital visits, and 85% of specialist costs. It also subsidizes prescription medications to provide them at a discounted cost.
Does this mean that Australia has universal healthcare? Not necessarily. Expatriates living in Australia, including workers and students, will pay for their own health care using cash or private health insurance. People who are not eligible for Medicare benefits can apply for an exemption from paying the Medicare levy or for a reduction in the levy amount they pay.
Pros and Cons of the Australian Healthcare System
Public healthcare in Australia is excellent, but it has its limits. About half of Australians also have a private health insurance policy.
To reduce pressure on public healthcare, the government encourages anyone who earns above a certain threshold to get private health insurance. This threshold is $90,000 per individual or $180,000 per family. If these high earners choose not to take out a private insurance policy, they will pay the Medicare Levy Surcharge. This is an additional 1% to 1.5% amount of their income, on top of the usual Medicare Levy.
There are additional incentives for people to sign up for private insurance in Australia's healthcare system. The Lifetime Health Cover policy encourages people to take private policies. Under the LHC, private hospital insurance gets progressively more expensive as people get older. If you are older than 30 when you first take out a private insurance policy, you have to pay an extra cost or "loading" of 2% a year for the first decade of coverage. So if you sign up for coverage in your 20s, you will save a lot on surcharges over the years. Australia's government subsidizes private health insurance premiums up to 30%, giving people an extra incentive to sign up.
In Australia, private health insurance isn't just about facilities that are modern and comfortable and offer shorter waiting times. The public system does not cover eyeglasses, dental costs, or ambulance care. Private insurance often does. As a result, there are a lot of advantages to a private health insurance policy in Australia.
Who is Eligible for Australian Healthcare?
Are you eligible for public health care in Australia? You are eligible for Australian healthcare if you are an Australian citizen or permanent resident, or if you are in Australia on specific regional work visas.
Australia has reciprocal healthcare arrangements with many other countries. They include Belgium, Finland, Italy, Malta, the Netherlands, New Zealand, Norway, Ireland, Slovenia, Sweden, and the United Kingdom. Even if citizens of these countries don't yet have permanent residency, they are eligible for most kinds of basic public healthcare.
Do you qualify? Australian Medicare is the place to go to check on your eligibility and begin the application process.
Australian Healthcare Options for Expats and Foreigners
Expatriates in Australia who aren't permanent residents are responsible for their own healthcare costs. This includes expatriates in Australia on most work visas. People moving to Australia should carry their own private global health insurance policy to cover their healthcare costs.
Best Insurance for Expats and Foreigners Living in Australia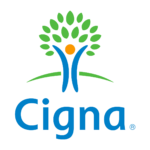 The flexibility to tailor a plan to suit your individual needs
Access to Cigna Global's trusted network of hospitals and doctors
The convenience and confidence of 24/7/365 customer service
Plan Details
|
View Brochure
Best Insurance for US Citizens Moving to Australia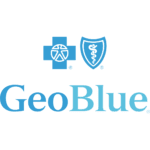 Premium Benefits, Coverage and Service
Define your deductible and prescription benefits
For Foreigners in the US or US citizens abroad
Plan Details
|
View Brochure
How to Access and Receive Healthcare in Australia
Whether you are enlisted in Medicare or covered by private insurance, in urban Australia, you can access healthcare in several ways. These include public medical clinics, after-hours clinics, hospitals, and specialists. Here is how you might access each type of care.
Are you living in Australia for six months or longer? If you are, sign up with a medical clinic and a general practitioner (GP). Your medical clinic and GP will be your first point of care. Australians are encouraged to have a long-term GP, a doctor providing central supervision of their care.
Do you need medical care on the weekend or late at night? After-hours clinics take walk-in appointments to see a doctor quickly. You can expect to be seen more quickly than in a public emergency room, and to pay a higher fee than at a standard GP. After-hours clinics are often supported by a pharmacy and located near hospitals in case you need more help.
Are you having an emergency? Go to your nearest hospital's emergency room. Be aware that, in most territories of Australia, ambulances or medical airlifts charge very high fees – another reason to pay for private medical insurance.
Do you need to see a specialist? Usually, your GP gives you a letter of referral to see a specialist.
You can also make an appointment with a specialist in private practice. Most specialists have high costs that vary based on the territory where you are. If you need to see a specialist, the cost of healthcare in Australia notably increases.
If you are in a rural area, you also sign up with a medical clinic and a GP. You may have to travel long distances to get healthcare. Australia's unique Royal Flying Doctor service helps to provide healthcare, dental care, and medical airlifts to people in remote parts of Australia.
Understanding Australia's Pharmaceutical Benefits Scheme
The Pharmaceutical Benefits Scheme (PBS) is an important part of the Medicare program. Its goal is to make medications more affordable for patients. In some cases, patients save tens of thousands of dollars a year. The PBS program includes over 5,200 medications.
How does PBS work? Patients enrolled in Medicare only pay part of the cost of their PBS medication. The Australian government pays the balance. There are additional savings for low-income residents who have a concession card. The PBS Safety Net program is designed to keep costs down for people with extensive prescription needs. A yearly cap ensures that patients never pay more than a certain amount for their medication.
Challenges for the Future
Australia's healthcare system is facing a set of serious challenges, some shared by health systems around the world. Three of the most serious concerns are the rising costs within the industry, an aging population, and younger people who are dropping private healthcare coverage.
Australia's health care system also continues to vary based on the territory of Australia. In 2020 and 2021, different territories had very different responses to the COVID-19 pandemic. Throughout Australia, COVID-19 vaccines are free, and hospitals have plans to provide critical care coverage where required.
Australia is working towards healthcare change and improvements. In 2021, Australian health insurance was simplified and made consistent nationwide. This includes more coverage for mental health care and at-home rehabilitation. You can be confident that your private health insurance in Australia will give you excellent coverage and care.
Related: