German Healthcare System: Information for Expats and Visitors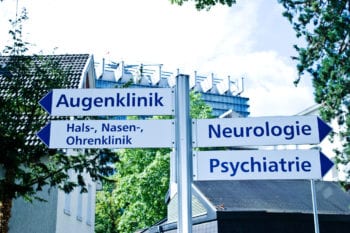 The German healthcare system is a universal, multi-payer system that is largely funded by the government. It is one of the most successful healthcare systems in the world. That said, Germany's life expectancy is ranked as 13th in the world and the number of practicing physicians is #8. It is not surprising that Germany has the highest level of spending in Europe. For expats relocating to Germany, here is what you need to know about the German healthcare system.
German Healthcare Pros and Cons
Those eligible to partake – virtually all citizens and residents – have a choice from three different streams of care.
3 Types of German Healthcare
1. Gesetzliche Krankenversicherung or GKV System (Public System)
A public insurance system that is paid for between employers and employees. The cost is determined by income, making the GKV system an extremely affordable option. 92% of the population chooses the government-regulated public health insurance system known as the Gesetzliche Krankenversicherung or GKV. Overall, it provides an excellent standard of services and also standardizes care throughout the country.
Within the GKV system, patients have the choice of over 100 different "Krankenkassen" or "sickness funds". The Krankenkasses administers healthcare for each patient. Each Krankenkassen has its own particular approach for patient care. They often offer special service perks to encourage new registrations. They can also vary in terms of how much coverage they offer for dental, vision, and alternative medical care.
2. Künstlersozialkasse (KSK) System (Self-Employed System)
Insurance for self-employed artists, writers, journalists, and musicians. The KSK essentially acts as an employer by paying half of the insurance costs for people in these fields.
3. Private Krankenversicherung or PKV System (Private System)
PKV is private insurance that a small portion of people chooses for a greater level of service. Participants are required to have an income which is greater than €57.600 per year, or €4.800 per month. From a value proposition, PKV is often more expensive than GKV and is further limited by the fact that coverage only includes one person. While GKV includes family members, those who opt for private insurance have to pay extra to include spouses and children.
Still, for those who choose this route, a great level of service and convenience is offered at hospitals and clinics. Private insurance is also associated with shorter wait times and greater privacy. Finally, a small percentage of people opt for a combination of public and private systems. They enroll in the public system much like the majority of their friends and neighbors and then purchase additional supplemental private coverage.
Private Care Options for Foreigners in Germany
Cigna Global Medical Plan in Germany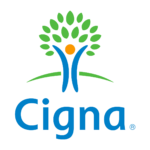 The flexibility to tailor a plan to suit your individual needs
Access to Cigna Global's trusted network of hospitals and doctors
The convenience and confidence of 24/7/365 customer service
Plan Details
|
View Brochure
Strengths of the Healthcare System in Germany
There is a strong emphasis on choice and freedom in the German healthcare system. This isn't limited to choosing between public and private insurance models and selecting a Krankenkassen. Germans aren't limited by geography and don't have to choose a physician in their community. German physicians are considered to have a relaxed bedside manner but place a high priority on being truthful and direct, even when the prognosis is a poor one. And they appreciate patients who are equally forthright. There is no need for euphemisms here! Finding a doctor who is a good fit is important and it's possible to switch doctors to someone who is more suitable.
Understanding German Pharmacies and Drugstores
Pharmacies in Germany are well regulated and a popular source of healthcare information for minor maladies. Known as Apotheke, pharmacies must be owned by pharmacists. All products, even non-prescription ones, are kept behind the counter, and pharmacists will check that you understand appropriate dosages. If it's toiletries and cosmetics you're in search of, what you really want is a drugstore or "Drogerie". Unlike in other countries, the role of the Apotheke and the Drogerie are separate.
The Role of Alternative Medicine in Germany
Finally, alternative medicine is very popular in Germany. Some visitors and expats find it surprising to hear of their German friends consulting with alternative medicine practitioners regarding serious health problems normally handled by physicians. A physician referral isn't needed to see a chiropractor or a naturopathic practitioner and many Krankenkassen include coverage for their services.
Also Read: