Costa Rica Healthcare System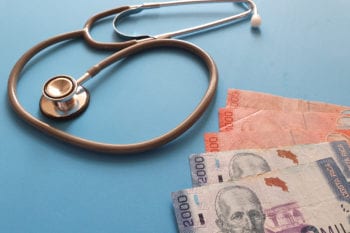 The healthcare system in Costa Rica is frequently cited as one of the best in the world. The country is ranked 36th in the world by the World Health Organization, above the United States, Cuba, and New Zealand. Meanwhile, the United Nations places healthcare in Costa Rica within the top 20 in the world. Expats frequently cite it as a major factor in their decision to relocate. Retirees, in particular, appreciate the comprehensive, affordable care and strong public health programming. Costa Ricans are some of the healthiest people in the world, with an impressive life expectancy to show for it. This is thanks in no small part to the country's national healthcare system.
Universal healthcare and social security have been a part of Costa Rican society since the 1940s. Universal care takes the form of the CAJA system (Caja Costarricense de Seguro Social). Through CAJA, the country's citizens and permanent residents have 100% coverage for all medical procedures, appointments, hospital visits, and prescription drugs. The system is funded by small monthly contributions from all residents, contributions which are based on income levels.
As with many countries with universal healthcare, there are complaints about long waiting times and bureaucratic red tape. However, the government is continually reinvesting in healthcare system infrastructure and hospitals, and equipment is constantly being upgraded.
Costs of Healthcare in Costa Rica
Healthcare costs in Costa Rica are very reasonable, especially compared to other countries. Medical visits, tests, and even complex surgeries are ¼ to ⅓ of the price in the United States. This is a major factor driving the popularity of medical tourism in Costa Rica. Patients can have major dental work or knee replacement surgery, as well as a vacation, follow-up care, and international flights, for a fraction of what it would cost elsewhere.
For those who are uninsured or using private facilities, the average cost of a doctor's visit in the country ranges from $60 to $75, while specialist care visits are closer to $100. Many diagnostic tests like ultrasounds, x-rays, and blood work are under $100 as well. However, all these small costs can quickly add up, especially when most medical facilities expect payments upfront and in cash.
All costs are taken care of for those covered by the CAJA system. Patients do not have to pay anything at their appointments.
Differences Between Private and Public Care
In Costa Rica, the public and private healthcare systems work well together. For instance, many Costa Rican doctors work in the mornings for CAJA and have their own private clinic office hours in the afternoons and evenings.
A lot of expats embrace this mix of public and private. Many will see their local CAJA physician for their regular appointments. However, if diagnostic testing in the public system has too long of a wait, they'll use private facilities and have the results forwarded. By contrast, physicians in private facilities are happy to write prescriptions for CAJA pharmacies so patients can pick up medications at no cost.
While most expats hold private global medical insurance coverage, some do opt to take out a policy from the Costa Rican government's private insurance monopoly. This is known as the Instituto de Seguro Nacional (INS). INS policies are an option for legal residents and the INS system is affiliated with doctors, hospitals, labs, and pharmacies in the private sector.
Bridging the gap between private and public healthcare are health discount plans. A health discount plan is a budget-friendly tool. It allows patients without INS or other private insurance coverage to have some affordable private care options. In exchange for a monthly fee, patients have a certain number of discounted appointments, blood tests, and x-rays. It's a good option for frugal patients who anticipate a lot of tests in the future.
Who is Eligible for Medical Care in Costa Rica
Since 2010, it is mandatory for all permanent residents to become members of CAJA. Approximately 7% to 11% of an applicant's monthly income is designated as a CAJA payment. This payment covers both the applicant and any dependent spouse.
The process to obtain residency takes about 18 months. Once approved, expats must register with their nearest government regional office. Officials will want to see proof of your residency status and all relevant paperwork. They'll then direct you to your nearest local clinic, where you will enroll as a patient.
While awaiting your CAJA membership, you'll have to make arrangements for your own medical costs. Most expats address this by holding private medical insurance so they're not caught unaware by emergency expenses.
CAJA facilities are only available for emergencies with tourists who travel to Costa Rica. In those circumstances, uninsured visitors will have to pay.
Costa Rica Travel Insurance
If you are visiting Costa Rica, you are required to have a travel health insurance plan. These plans are strongly recommended to cover basic emergencies, medical evacuations, trip interruptions, and other emergencies.
Before your arrival in Costa Rica, you will want to look into your Costa Rican travel insurance options and purchase coverage based on your needs. A few considerations include:
Does your travel insurance plan meet Costa Rican requirements for travelers?
Will you be participating in any adventure sports activities?
Will you be visiting for one week or several months?
Required Coverage for US Citizens Traveling to Costa Rica
The Safe Travels Voyager plan will be your best option for US citizens visiting Costa Rica.
$250,000 in medical benefits, including COVID-19 coverage
Covers quarantine accommodation and trip delay
Available for US citizens and residents
Optional Cancel for Any Reason Benefit

Plan Details

|

Apply Online
For Non-US citizens, Coverage for International Citizens Visiting Costa Rica
The Safe Travels Voyager International plan covers all nationalities visiting Costa Rica. The plan will cover Covid-19 and meets the requirements for entry into Costa Rica. You can Request a Quote online.
Healthcare Options for Expats and Foreigners
Expats and foreigners in Costa Rica have approximately 30 CAJA hospitals and 250 clinics to choose from. While some of the buildings, especially in rural areas, are in need of modernization, the standard of care remains high. However, most international citizens stick to three large private hospitals, the CIMA hospital in Escazu, Clinica Biblica in San Jose, and Clinica Catolica in San Jose-Guadalupe. In particular, the CIMA hospital is especially comprehensive and offers a wide variety of specialist care. It's also the only hospital in Central America that is accredited by the Department of Veterans Affairs.
Featured Health Plan: Cigna Global Coverage for Costa Rica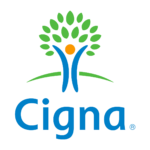 The flexibility to tailor a plan to suit your individual needs
Access to Cigna Global's trusted network of hospitals and doctors
The convenience and confidence of 24/7/365 customer service
Plan Details
|
View Brochure
Best Health Insurance for US Citizens Living in Costa Rica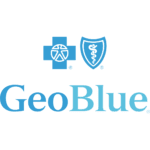 Premium Benefits, Coverage and Service
Define your deductible and prescription benefits
For Foreigners in the US or US citizens abroad
Plan Details
|
View Brochure
Maternity Care in Costa Rica
Women who are pregnant in Costa Rica are classified as preferential patients under CAJA. That means virtually no waiting times for specialist appointments. All of your healthcare needs are met in a timely manner. All babies born in the country are automatically covered under CAJA for one year, including all routine and emergency appointments, diagnostic tests, and other expenses.
Some expats prefer to see a private physician when they're expecting. They feel it gives them more flexibility over when appointments take place and who they'll see. The CAJA system is less flexible – appointments are often 'take it or leave it' in nature.
Traveling with your baby within the first three months of their life will require a letter of permission known as a permiso de salida from your doctor. This certifies that the child is in good health and able to travel without incurring any risks.
Understanding EBAIS and Public Health
Since 1995, the Social Security Fund has operated the Equipos Báscios de Atención Integral en Salud (EBAIS), or Comprehensive Basic Health Care Team program. The team's goal is to ensure that all citizens have access to medical care, especially those living in rural areas. EBAIS members work in teams of five, which include one doctor. They travel and make house calls. The team visits residents to give vaccinations, provide basic medical care, and dispense medication. They also address public health issues, including standing water situations that attract breeding mosquitoes, sub-standard housing, and teenage pregnancy. Even pets are taken care of and brought up to date on their vaccinations!
Related: