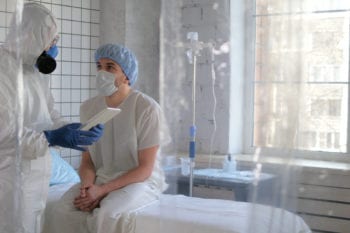 A Guide to Russia's Healthcare System
Healthcare in Russia is a struggle. For a country that was once lauded as having one of the world's finest healthcare systems, today it can best be described as offering a fair standard of care. The 2021 Health Care Index lists Russia's system as 58th best out of 89 countries, with a very low score for quality of infrastructure. A Bloomberg report ranks Russian healthcare last out of 55 developed countries based on the efficiency of state healthcare systems. This is a serious fall from grace for a country that was once considered among the most innovating and scientifically progressive in the world. While there are some bright spots of progress, Russia's healthcare system faces significant challenges.
Overview of Russia's Healthcare System
Since 1996, Russia's constitution has provided citizens and residents with the right to free healthcare. This is provided by the state through the Federal Compulsory Medical Insurance Fund (also called the OMI or Obligatory Medical Insurance). It is funded through payroll and employer contributions. The Russian Ministry of Health (министерство здравоохранения) oversees the system and its two million employees. Federal regions, such as Moscow, also have their own departments of health that oversee local administration.
Overall, OMI based care is comprehensive. It covers the cost of inpatient care, all procedures that require an overnight stay at the hospital, chronic conditions, maternal and newborn care, vaccinations, and more.
Like many countries, public hospitals in Russia struggle with long wait times and overcrowding. Unlike others, sometimes this reaches extremes and has a significant impact on the quality of care patients receive. Compounding the problem is the fact that public hospitals are few and far between outside of large cities. Patients sometimes feel they're stuck between being in a very crowded hospital or having no hospital at all.
The bottom line is that Russians aren't happy. According to a 2016 survey by Moscow-based polling agency Levada Center, only a paltry 2% of Russians reported being proud of their healthcare system. Some of the most alarming complaints include filthy hospitals, crumbling buildings, and even doctors and paramedics working while intoxicated.
How the Healthcare System is Funded
Every Russian citizen and working resident receives free public health insurance through Russia's Obligatory Medical Insurance (OMI). Of course, free isn't really free. Employers pay about 2% to 3% of salaries into a social tax, part of which is used to fund the healthcare system.
In general, healthcare in Russia is underfunded. The country spends between 5% and 6% of its annual GDP on healthcare. This is well below the global average, which sits at about 10%, and puts Russia close to the bottom of all European countries.
There's another financial aspect of Russia's healthcare system that's rarely discussed. Bribes and tips aren't unheard of and are sometimes even expected as patients jostle for care amidst limited resources.
Healthcare Options for Expats and Foreigners
For expats, gaining access to Russia's healthcare system is fairly straightforward. If you're working in traditional employment, your employer will take care of you. They will ensure that you are properly registered for public healthcare. They will pay 2% to 3% of your salary into a social taxation fund. A percentage of this tax is then paid into the national healthcare fund. Once your employer makes their initial contribution, you're considered to be enrolled.
You can also register for Russian healthcare directly by yourself. You need to visit your local health center or doctor's office. Unless your command of Russian is superb, bring a local friend with you to translate. You will need to provide your passport, your Russian residency permit, and proof of address to complete the application.
Best Private Health Insurance in Russia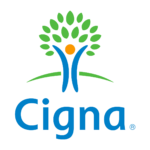 The flexibility to tailor a plan to suit your individual needs
Access to Cigna Global's trusted network of hospitals and doctors
The convenience and confidence of 24/7/365 customer service
Plan Details
|
View Brochure
Best Russian Health Insurance for US Expats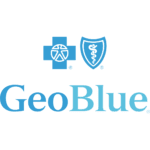 Premium Benefits, Coverage and Service
Define your deductible and prescription benefits
For Foreigners in the US or US citizens abroad
Plan Details
|
View Brochure
The Differences Between Private and Public Care
As the largest country in the world, Russia also has some of the largest healthcare gaps in the world. Public hospitals in major cities like Moscow and Saint Petersburg offer quality healthcare. However, on the opposite end of the spectrum, an estimated 17,500 towns and villages in Russia have no medical infrastructure at all. These difficult circumstances lead desperate patients to turn to alternative practitioners, including occult and faith healers, who now outnumber doctors.
Despite these gaps in care, it's not common for Russian's to have private insurance (or "voluntary" insurance as it's often known.) Only an estimated 5% of Russians hold private supplemental insurance, though that number is higher in cities like Moscow where the number is closer to 20%. Many Russians earn too small an income to afford supplemental insurance. However, the worlds of private and public healthcare are starting to gradually mix. In Moscow, a chain of medical clinics called Doktor Ryadom ("Doctor Next Door") is rapidly growing. Half the patients are treated under the public healthcare system and half are treated under a privatized model.
If you're moving to rural Russia, a private health insurance policy that includes generous provisions for emergency medical evacuations is crucial. If there are no comprehensive medical facilities nearby, an airlift could be the only way for you to reach help.
Private hospitals and clinics offer more modern facilities that are comfortable and private. You're more likely to see a doctor who speaks English. As well, wait times are shorter and you will have access to more specialists.
Who is Eligible For Coverage
Public health insurance is available to Russian citizens, people from countries with whom Russia has a reciprocal healthcare relationship, and non-citizens who are living and working in Russia legally. Those who are unable to contribute to the public healthcare system, including retirees and those who are unemployed, are covered under a special program.
However, there's an important catch to keep in mind. In order for foreigners to get a Russian work visa, they must have private medical insurance before they move. In short, the government wants proof that you can take care of your own health without costing them anything before you're part of the public healthcare system. Therefore, you should never be without coverage from the moment you move.
Challenges and Changes
Russia's public healthcare system is struggling to keep pace with an aging population, aging infrastructure, and challenging political history. At the end of the Soviet Union, Russian healthcare was a mix of state of private systems, with nearly four times the doctors and hospital beds per capita. A period of funding cuts devastated the public system and gave the private sector space to grow. Gradually, things turned the other way and by 2013, public healthcare allotments per person increased tenfold. Sadly, this period of growth was short-lived and Russia's financial crisis of 2014 brought drastic cuts once again. As such, there hasn't been a sustained period of growth and investment that has allowed the public healthcare system to thrive.
Related: