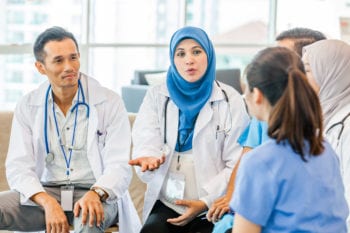 Malaysia's Healthcare System: A Guide for Visitors and Expats
Patients in Malaysia enjoy an excellent healthcare system that is graded 49th in the world by the World Health Organization. Furthermore, the country is continually making investments to improve standards of care, with programs targeting rural and low-income patients. As a result of their efforts, Malaysia's healthcare system is fast becoming one of the leading healthcare providers in Asia. Infant mortality rates, for instance, have hugely improved over the past 25 years and are now on par with North America and western Europe. If you're planning a visit or move, this is what you can expect from Malaysia's hospitals and clinics.
Overview of Malaysia's Healthcare System
Malaysia provides universal healthcare for all citizens and legal residents. However, the system is based not on a national insurance program.  Instead, the government heavily subsidizes the cost of care through public facilities. The subsidized public healthcare system and a well-established private system work well in conjunction with each other.
Costs of the Healthcare System
Malaysia's healthcare system is funded through general taxation. Patients pay small fees for their medical appointments. A medical center visit for a minor malady like a cold or sinus infection can cost as little as $10. A consultation with a specialist rings in at about $40 and follow-up usually costs about $15. Overnight stays in a hospital are about $50 for a private room.
Many hospitals and medical centers offer healthcare packages as an economical option for patients. Many are focused on screening and preventative health. For instance, a physical examination package that includes a chest x-ray, electrocardiogram, a full set of blood tests, and other diagnostic procedures might cost about $70. Patients can add on and remove tests as needed to customize their package. Patients love these bundles because they're affordable and comprehensive. Meanwhile, doctors appreciate that they encourage patients to pursue preventative care.
Slowly but surely, the Malaysian government is taking steps to improve its investment in the healthcare sector. 5% of the government's social sector development budget has been dedicated to public healthcare, an increase of nearly 50%.
Other health costs, as per data from "the center" are as follows:
| Condition / Treatment | Public Healthcare | Private Healthcare |
| --- | --- | --- |
| Coronary Bypass Surgery | RM 4,000 ($967 USD) | RM 25,000 – 80,000 ($6,500 – $19,345 USD) |
| Chemotherapy (per cycle) | RM 200 ($48 USD) | RM 50 – 4000 ($12 – $967 USD) |
| Knee Replacement Surgery | RM 10,000 – 35,000 ($2,420 – $8,467 USD) | RM 25,000 – 80,000 ($6,500 – $19,345 USD) |
| One Stent Angioplasty | RM 50 – 200 ($12 – $48 USD) | RM 15,000 – 45,000 ($3,628 – $10,886 USD) |
| Dengue Fever | Free | RM 1,000 – 3,000 ($242 – $725 USD) |
Healthcare Options for Expats and Foreigners
Expats moving to Malaysia can expect an easy transition. Nearly all doctors and a majority of nurses in Malaysia speak English. In fact, many have studied overseas – the United States, Great Britain, and Australia are common destinations – and, as such, they're familiar with hospital culture in other countries. Additionally, Malaysia is famous for being a friendly destination and this proves true for the medical profession. Expats can expect a warm, compassionate bedside manner from their medical practitioners.
Expats often opt to carry private medical insurance in Malaysia. It protects them against the long wait times of the public facilities. As well, it means they have coverage from the moment they arrive in the country plus access to the greatest possible amount of hospitals and clinics.
While there is no public health insurance program for expats in Malaysia to join, there are some options for international citizens living in Malaysia long term. The Foreign Worker Hospitalisation and Surgical Insurance Scheme make it compulsory for foreign employees in Malaysia to have medical insurance. In Malaysia, the program is known as Skim Kemasukan Hospital dan Pembedahan Pekerja Asing or "SKHPPA". Employers are expected to make contributions on behalf of their foreign employees and split the costs of the program.
Best Health Insurance in Malaysia for Expats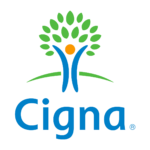 The flexibility to tailor a plan to suit your individual needs
Access to Cigna Global's trusted network of hospitals and doctors
The convenience and confidence of 24/7/365 customer service
Plan Details
|
View Brochure
US Citizens Living in Malaysia: GeoBlue Health Insurance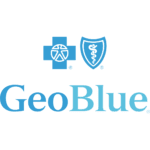 Premium Benefits, Coverage and Service
Define your deductible and prescription benefits
For Foreigners in the US or US citizens abroad
Plan Details
|
View Brochure
The Differences Between Private and Public Care
In general, public healthcare standards in Malaysia are very good. Government hospitals offer excellent equipment, facilities, and diagnostic capabilities. However, the system is not without its challenges. Unfortunately, the best public and private facilities are located in large cities. Public healthcare in Malaysia is quite basic in rural areas. Often patients who require acute specialist care must travel to urban destinations to see certain specialists.
There is a serious shortage of staff in many public hospitals – both urban and rural. High demand means that patients face long wait times. Meanwhile, frustrated doctors are leaving the public sector. The private sector offers better income and, more importantly, better working conditions with less stress and more time to spend with each patient. As such, public hospital wait times become a frustrating cycle that never seems to end.
This is where the private healthcare system often steps in. It plays a major role in providing specialist services for patients who aren't able to manage the wait times in the public system with ease.
Malaysia's private hospitals are primarily located in urban areas. They offer excellent diagnostic capabilities and provide patients with comfortable and private facilities. The private system is enhanced with investments from the medical tourism sector. According to the Malaysia Healthcare Travel Council (MHTC), Malaysia reportedly received 641,000 foreign patients in 2011. While the majority of medical tourism patients are from Indonesia, followed by neighboring countries, the percentage from the United States, Canada, and Western Europe are growing. The government is actively involved in promoting Malaysia's benefits as a medical tourism destination. As such, it seems likely that the private sector will only improve and grow as a result.
Who is Eligible for Coverage
Public healthcare is accessible to all legal residents. Tourists in Malaysia can use public healthcare facilities if they need to but they'll have to pay for the services they receive.
Challenges and Changes
Significant changes are afoot in Malaysia. Given that rural areas sorely lack adequate healthcare facilities, the government has committed to improving and expanding the telehealth program that connects rural patients and doctors. The government is also looking at ways to refurbish existing hospitals, build new ones, and expand the number of clinics in rural areas.
With rural and vulnerable patients in mind, in 2011 the government launched a program called Medicine via Post to renew prescriptions through the mail. Designed first and foremost to help patients with chronic disease, participating patients need to be in stable condition and have a certificate from their pharmacist which says that they know how to administer their medicine. Medicine via Post is growing and has the potential to transform care for many patients.
The government is also working on an initiative called Community Clinic (formerly known as the 1 Malaysia Clinic.) This government-based clinic system has nearly 400 locations that offer free and nearly free care for all citizens. Additionally, it offers heavily discounted prescription medications. If such a clinic system could expand across Malaysia, including rural areas, it would all but eliminate financial barriers to public healthcare.
Related: