Healthcare System in Portugal: Information for Expats and Travelers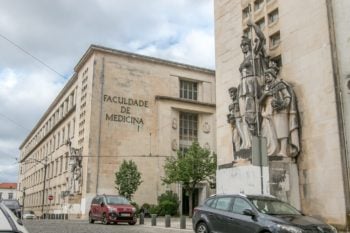 The quality of healthcare in Portugal is strong and steadily improving. In 2018, the Euro Health Consumer Index ranked the Portuguese healthcare system as the 13th best in Europe. That is better than the UK, Spain, Italy, and Ireland. Just three years earlier, in 2015, the healthcare system in Portugal was in 20th place. And in 2012, it was ranked 25th. High-quality privacy standards, patient rights, accessibility, and short waiting times all contribute to Portugal's high standing. And the country is seeing the benefits. Currently, Portuguese people enjoy an average life expectancy of 81 years. That is thanks in part to Portugal's exceptional doctors and renowned university education and research programs. They include the School of Health Services at the University of Minho, the Faculty of Medicine at the University of Coimbra, and the Faculty of Medical Sciences at the New University of Lisbon.
How the Portuguese Health System Operates
The healthcare system in Portugal consists of three components. The first is the National Health Service (in Portuguese: Servico Nacional de Saude or SNS). This is a form of subsidized state care for people who contribute to the social security system.  The SNS was created in 1979. It operates under the supervision of the Ministry of Health and is defined as being national, universal, and free. It covers all of mainland Portugal. The regions of Azores and Madeira have their own healthcare systems.
The second system is a special social health care initiative called the health subsystem program. It is responsible for providing medical care to members of certain professions or organizations. For instance, it includes police, military, and banking services. The most important public health subsystem is the ADSE, which covers over 1.3 million public servants.
The third is voluntary private health care. A number of private health networks exist in Portugal, including Multicare, AdvanceCare, and Medis. Residents also have the option of buying private coverage from non-Portuguese insurance. This is a popular choice for expats.
Costs Associated with the Portuguese Healthcare System
The public SNS system in Portgual is funded through general taxation. It is also subsidized by contributions from workers paying into the social security system. However, the system covers people who are not employed, as well as dependent family members and retirees. SNS services include everything from GP services and maternity care to hospital treatments and community medical programs.
Portuguese residents have to pay a small portion of their medical costs. This includes a small contribution to the cost of doctor and specialist visits, hospital care, and prescriptions. The amount is usually around 5 Euros or so. Portuguese residents also cover most of their own vision and dental care costs. However, there are exceptions for members of the population who are vulnerable or have low incomes.
For the uninsured, basic medical costs in Portugal are reasonable. The cost of seeing a general practitioner is usually less than 60 Euros. Basic dental cleaning starts at about 30 Euros. Visitors to Portugal are not covered under the country's public healthcare system and thus should carry their own private travel medical insurance.
The Differences Between Private and Public Care
Approximately 20% of Portuguese residents carry private health care to supplement their public health care. Private health care covers extra services that the public system does not include, such as dental and vision care. It can also offset patients' out-of-pocket costs. Private health care also means that you can see specialists more quickly than in the public system. For expats, the private system also improves your chances of seeing an English-speaking practitioner. In general, when using private health care, hospital and clinic visits are quicker, more comfortable, and more private.
However, there is a downside. When using private care, you normally have to pay upfront for services and later apply for reimbursement from your provider. This can be an expensive undertaking if you are not prepared. With the public system, services are either free or carry just a nominal fee. As well, in Portugal, some doctors work in both the public and private healthcare systems. Furthermore, some hospitals operate on both a private and public basis. When in doubt, make your choice of treatment clear when you arrive to avoid confusion!
Who is Eligible for Coverage
The public health system in Portugal is available to Portuguese citizens and permanent residents. As well, European residents who hold a European Health Insurance Card are eligible for the same standards of public coverage as Portuguese residents. The EHIC is available at no charge, but you must apply for it before you leave home.
In addition, several non-EU countries have reciprocal agreements with Portugal, including Andorra, Brazil, Cape Verde, and Morocco. Citizens of these countries are able to access public healthcare in Portugal for free or at a reduced cost.
Healthcare Options for Expats and Foreigners in Portugal
Expats who are interested in obtaining coverage must first obtain a Portuguese número de contribuinte, the equivalent of a social security number. Once you have it and a residence permit, you go to the nearest health center. Your application will be processed, and you receive a user's card which contains your healthcare number. This allows you to access the public healthcare system. Note that in order to get a residence visa or any other kind of visa, you have to demonstrate proof of private medical insurance. Non-EU students also must prove that they are fully covered by a form of private insurance.
Here are some of the best private medical plans for expats and international citizens living in Portugal.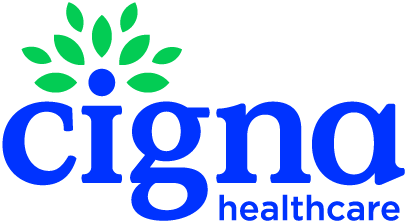 The flexibility to tailor a plan to suit your individual needs
Access to Cigna Global's trusted network of hospitals and doctors
The convenience and confidence of 24/7/365 customer service
Plan Details
|
View Brochure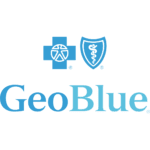 Premium Benefits, Coverage and Service
Define your deductible and prescription benefits
For Foreigners in the US or US citizens abroad
Plan Details
|
View Brochure
Challenges in the System
Addressing mental healthcare remains a challenge in Portugal. An estimated 30% of the Portuguese population has experienced some form of mental health struggle. The country has higher than average levels of depression and substance abuse. And there are only about 12 psychiatrists per every 100,000 inhabitants.
To access mental care in Portugal, you first have to visit your GP. They are able to prescribe medication, refer you for counseling, or refer you to a specialist. If receiving comprehensive mental healthcare is a priority for you, it is important to check with your private health insurance provider to ensure that it will be included.
Understanding the Portuguese "Social Hospital"
One of the most unique things about Portugal's healthcare system is the "social hospital". These are hospitals that were once run by private institutions focused on social solidarity. These institutions were primarily the misericórdias, a name translates to "holy houses of mercy". Historically, the misericórdias were the main hospital care providers in Portugal, dating to the late 1400s. They retained prominence until the 1970s. That changed when the SNS was born. Today, the social hospitals have an agreement with the SNS. They are publically subsidized and offer services much in the same way as public hospitals. You may be able to see traces of the building's religious past in the architecture, decor, and personnel.
Related