The Brazilian Healthcare System Explained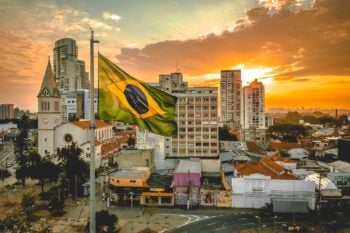 The healthcare system in Brazil is made up of both private and government institutions. The Brazilian public healthcare system is known as the "United Health System" or SUS (Sistema Único de Saúde.) and healthcare is a constitutional right. Prior to reforms in 1988, only citizens who contributed to the social security system were able to receive public healthcare services. Today, the SUS is free and universal to all.
Brazilians are understandably proud of their healthcare system. By several measures, the SUS is the largest government-run and publicly administered healthcare system in the world. It has more users, covers more geographic territory in terms of continuous land mass, and has more clinics and treatment centers than any other similar system in the world. Considering the sheer size of its operations, the SUS performs admirably but it still struggles with significant challenges.
Who is Eligible for Healthcare in Brazil
If you are a legal resident of Brazil, you can participate in the SUS. It's not a legal requirement to do so, and nobody has to have a health-card if they don't want one. However, it's well worth it to do so. Even for people who carry additional supplemental private coverage, there may be times when it's more convenient to visit a public hospital.
Anyone who plans to travel to Brazil as a tourist will be pleased to know that, under the SUS, emergency care cannot be refused to anyone, even visitors. However, this generosity only extends to true emergencies. Problems with pre-existing conditions, for instance, aren't covered. Nor are non-emergency situations (such as a broken ankle) which still require prompt medical treatment. All tourists should have travel medical insurance. Between Brazil's beaches, wildlife, and festivals, it's good to be prepared!
Brazilian Healthcare Options for Expats and Foreigners
Most major urban centers in Brazil have at least one private hospital, and there are generally many more in popular tourist destinations. English-speaking general practitioners are not always readily available, however. It is rare to find English speaking support staff, such as administrators and receptionists, even in major cities like Rio de Janeiro and São Paulo. Your insurance provider, your hotel concierge, and your embassy can all help recommend English speaking facilities.
Costs of the Healthcare System in Brazil
There are no costs associated with using the Brazilian SUS services. The system is primarily funded by the government through indirect taxes and other forms of revenue. Patients do not pay for a percentage of their medical appointments or hospital visits. However, they must bring their identification card and SUS card with them to all appointments. If they fail to do so, they could be liable for the cost of the visit.
Private health coverage, which many Brazilians use to augment the SUS services, is not so frugal-friendly and private plans are among the most expensive in Latin America. Insurance can cost 20-30% more in Brazil than similar coverage in nearby countries.
While private international medical insurance is designed to cover visits to private hospitals and clinics, that doesn't mean that patients don't have to worry about money. Private hospitals normally require a large deposit upon admission and you must apply for reimbursement from your provider. It sounds harsh but hospitals don't trust in patients to pay their considerable bill in full once their treatment is done! Carrying the health insurance card your company issues is important. Private hospitals like to see it because it serves as a guarantee of reimbursement of most charges. It can also minimize the deposit you have to pay.
Generate a Quote for Private Health Coverage
The cost of an international health insurance plan can vary widely based on your age, the benefits desired and other factors. Here is more information on one option and a link to request a quote.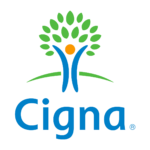 The flexibility to tailor a plan to suit your individual needs
Access to Cigna Global's trusted network of hospitals and doctors
The convenience and confidence of 24/7/365 customer service
Plan Details
|
View Brochure
The Differences Between Private and Public Care
Approximately 80% of the public relies on SUS for healthcare and approximately 25% of people hold private policies. People who use the SUS system pay nothing for doctors' fees, lab fees, hospitalization, surgery, or prescription drugs. Though foreigners who are legal residents have coverage through the SUS, the majority of them opt for private health plans to enhance their care. It's not that the government-funded hospitals and clinics in Brazil don't offer high-quality medical services but most foreigners are used to a higher standard of care and comfort.
Due to Brazil's huge geographic territory, it makes sense that the public hospital system relies on a large network of small hospitals. In fact, over 55% of public hospitals have fewer than 50 beds. This large network of small hospitals makes accessing healthcare easier for the average Brazilian. There are low transportation costs and the patient is closer to their family. However, in many cases, the small public facilities are not as comfortable, private, or technologically advanced many private hospitals. Also, as there is no cost associated with visiting, small hospitals are usually crowded. Wait times may be extensive, especially in regions that struggle to attract nurses and doctors.
Challenges and Changes, Challenges in Brazilian Health Services
Brazil's healthcare system is slowly, steadily improving. Once ranked 125th in the world, the system is turning things around for several key indicators of health. For instance, UNICEF singled out Brazil as one of the world's best improvers in a report in 2008. Infant mortality rates have decreased 60 percent since 1990 and malnutrition among children under two years old between 2000-2008 fell by 77 percent.
At a national level, the Ministry of Health is responsible for primary healthcare. However, administering certain elements of primary healthcare is the responsibility of individual states. Among the states, there is a tremendous disparity in terms of resources, organization, proper allocation of resources, and medical facilities. The creation of health "consortia", which pools the resources of several adjacent states for the common good, is one approach towards ending this disparity among the states.
Emergency services still lack a consistent standard of care. The Brazilian emergency medical service is called SAMU (Serviço de Atendimento Móvel de Urgência – Mobile Emergency Attendance Service). In smaller hospitals, which make up the majority of hospitals in the country, emergency department physicians are largely under-trained and overstressed. This crisis is further exacerbated by differences in quality of care among the states. The system has struggled with the increasing number of victims of road traffic accidents and violence, as well as the overcrowding of emergency departments. The chaos of Brazil's public emergency rooms makes a strong argument in favor of holding private health coverage. You will receive more comfortable, private, secure, and comprehensive care at a non-public facility.
Also Read: