Healthcare System in Italy – Servizio Sanitario Nazionale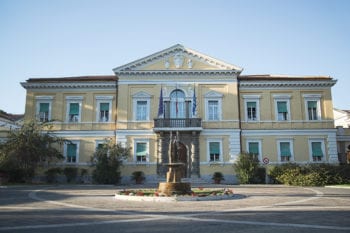 Since 1978, the Italian National Health Service (Servizio Sanitario Nazionale) has been guided by the principles of universal coverage, solidarity, human dignity, and health.
From an organization point of view, the system is regionally based. There are responsibilities at the national, regional, and local levels. Italy has 19 regions and two autonomous provinces that are responsible for delivering health services through local health units. Each region has significant independence and flexibility to determine their own priorities and goals.
It's a system that has worked well for Italy. The Italian healthcare system is ranked second in the world by the World Health Organization, just after the French healthcare system. Italians enjoy the 11th highest life expectancy in the world, as well as very low levels of infant mortality.
Costs of the Italian Healthcare System
Those who use Italy's national healthcare system are unlikely to experience high costs. Inpatient care and primary care are free. There are no costs associated with visiting a doctor. However, there is a copay for diagnostic procedures and prescription medication. This can be as high as 30% of the cost. Thankfully, the elderly, pregnant women, and children are exempt from these copay costs.
The free appointments and limited copays are thanks to how the Italian healthcare system is funded. The system is primarily financed through a payroll tax system. A tax of 10.6% is applied to the first €20,660 of income. The rate drops to 4.6% for income between €20,51 and €77,480. The system is also financed through federal and regional general taxation, like income tax and value-added taxes on goods and services. Between 1995 and 2003, healthcare spending rose by 68% in Italy. Currently, the country struggles with how they will further fund programs to care for their rapidly aging population.
Exactly how all this funding is distributed is a bit more complicated. The Ministry of Health provides funding to different regions within Italy. How much they receive is based on a formula that takes into account past spending and other factors. The regions then allocate the funds to the local health authority, where they are spent.
The Differences Between Italian Private and Public HealthCare
In general, public medical care in Italy is excellent. Almost all patient costs are covered. The system focuses on both preventative and prescriptive care. And while there are occasional problems with hospital crowding and long wait times at public facilities, overall the system is efficient and affordable.
Private health insurance in Italy is not as common as it is in other countries. As it's not possible to opt-out of the public system and since private insurance premiums are not tax-deductible, the majority of Italians stick with the public system.
For those who do carry private health insurance, it falls under two categories. The first is corporate insurance. Just as the name suggests, this is private insurance paid for by companies which will cover employees and sometimes their families. Private health insurance is occasionally offered by employers as a perk in Italy, but not at the same level as other countries. Second is non-corporate insurance. These policies are supplied by either for-profit or non-profit organizations and can be individual policies or collective in nature. And, of course, non-Italians also hold international health insurance which they purchase in their home country before they move abroad.
As with all countries, private health insurance in Italy means patients have shorter wait times and more private, comfortable facilities. Doctors and nursing working in private facilities are also more likely to speak English. But in Italy, private insurance is also popular for patients in the south of the country. Public facilities are more basic in the south than the north and having access to private insurance gives patients the maximum amount of options.
Also Read: Health Plans for Italians Living Abroad
What Care is Covered by Italian National Healthcare
The SSN covers the cost of hospitalization and treatment, visits to family doctors and specialists, laboratory services, and emergency ambulance services at 100%. A copay of up to 30% is required for many diagnostic tests and prescription medications. However, this fee is waived for children, seniors, and pregnant women.
Who is Eligible for Italians Health Care System
All Italian citizens and legal residents participate in the healthcare system. European Union citizens can also access SSN services if they hold a European Health Insurance Card (or EHIC). This is a no-cost card that is issued to EU citizens in their home countries that allows them to receive services at no cost in other EU countries. If they stay in Italy for more than three months, they'll have to register for a family physician at their local health authority office.
Those who have just moved to Italy, including expats and retirees from non-EU countries are not eligible for coverage right away. They must first finalize their residency status before they can apply for coverage. Expats must have both their residency status finalized and have an Italian identity card in order to apply for an Italian health insurance card or "tessera sanitaria". While waiting for all paperwork to be processed, non-residents must carry private medical insurance. You'll be asked for proof of coverage with your application.
Related: Expat Insurance Plans for Foreigners
Healthcare Options for Expats and Foreigners Living in Italy
Travel insurance which included medical coverage is strongly recommended for tourists and other short term travel to Italy who aren't from the EU. While tourists occasionally report being treated for minor maladies at no cost at public hospitals, this is the exception and not the rule. Should you need diagnostic tests, hospital admission, or surgical care, you can expect a big bill.
If your time in Italy is likely to include adventure activities or extreme sports, like hiking and climbing in the alps or scuba diving in the south, be sure you are insured appropriately.
For foreigners living in Italy, pursuing legal residency status means that private medical insurance in Italy isn't just a recommendation. It's a necessity. Proof of insurance is required among the documents you'll have to submit with your residency paperwork.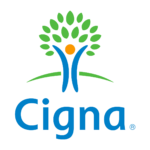 The flexibility to tailor a plan to suit your individual needs
Access to Cigna Global's trusted network of hospitals and doctors
The convenience and confidence of 24/7/365 customer service
Plan Details
|
View Brochure
Challenges for Patients
In Italy, appointment wait times can be long, up to several months. Part of the problem is that patients from the south, frustrated by the modest public health facilities, travel north for better and quicker service. Unfortunately, now the public facilities in the north have even longer wait times since they're really unofficially serving more than one region.
Those who are new to the Italian healthcare system are often surprised that they have somewhat limited choices when it comes to selecting a general practitioner. They must register with one general practitioner within their Local Health Authority. For patients who come from countries where there is a strong emphasis on personal choice, this will feel restrictive.
Related