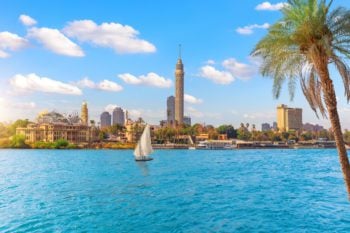 In Egypt, both private and public facilities provide healthcare. However, the private sector delivers a higher standard of care. Egyptians seek private care when they can afford it, even when this results in high out-of-pocket costs.
By 2027, all Egyptian citizens will have access to a new universal healthcare system, but it will not include most expats. However, as long as you have travel insurance or international health insurance, you can access excellent healthcare in Egypt now and in the future. The country has highly-rated hospitals whose medical services meet international standards.
An Overview of Egypt's Healthcare System
Egypt's healthcare system has improved since the 1950s. A plan to cover more of the population arrived in 1964. In 1993, health insurance expanded to students. The commitment to improving Egyptian healthcare continued through the Arab Spring revolution of 2011.
After a military-backed regime took control in Egypt in 2013, the government still promised to address shortcomings in the healthcare sector. A new constitution adopted in 2014 labeled healthcare a fundamental human right. Yet Egyptian healthcare has suffered from shortfalls in public funding, resulting in understaffed and under-equipped public hospitals. Much of the population pays to use private facilities instead.
The Universal Health Insurance Law of 2018 created a six-step plan for universal coverage in Egypt. This new health system, which will be fully in place by 2027, will give people subsidized care at private and public facilities.
Egypt's Healthcare System Pros & Cons
There are both public and private options for healthcare in Egypt. The private options, which most Egyptians opt for, include for-profit and nonprofit entities.
A lack of funding has led to lower standards of care in public hospitals. Supplies and equipment are often unavailable in these facilities, which resulted in provider deaths during the Covid-19 pandemic. And public hospitals struggle to find healthcare providers due to the low salaries offered.
Egyptians who can afford it prefer to seek care at private facilities. Yet this has resulted in a great deal of out-of-pocket spending. In 2017, out-of-pocket spending for healthcare accounted for 56% of health expenses in Egypt.
Pros of Egypt's Healthcare System
There are excellent medical facilities and well-trained physicians in Egypt. Expats who don't speak Arabic will be glad to know many of these doctors speak English.
Some of Egypt's stellar hospitals have been accredited by the Joint Commission International, which means they meet the highest international standards. Egypt can also boast of a successful campaign to nearly eliminate Hepatitis C. Following this triumph, Egypt developed a medical tourism program to treat foreigners with Hepatitis C infections.
Egypt is aware of weak points in its healthcare system. That's why the country is currently adopting a new universal health insurance system which will be financed by taxes, premiums, and co-payments. Patients will be able to seek care at their chosen health facility, be it private, public, or military.
Cons of Egypt's Healthcare System
Public health in Egypt suffers because not every resident can access high-quality medical care in public hospitals. Private facilities, university hospitals, and mosques usually deliver better care than what is available in public hospitals. To avoid public facilities that lack necessary equipment and supplies, many people pay out-of-pocket for care.
Doctors are often unwilling to practice in rural areas, which therefore suffer from a lack of healthcare providers. Doctors also receive higher wages in the private sector or abroad. Though the government recently increased pay for doctors, more needs to be done to ensure there are enough providers throughout the country.
Challenges of Egypt's Healthcare System
Egypt does not have enough hospital space or beds for its population, which is becoming more of an issue as the population grows. The country is even more hard-pressed for sufficient doctors and nurses to service the population. It had only 0.75 physicians per 1,000 people in 2019, a decrease from 0.81 in 2017.
Thanks to the Universal Health Insurance Law of 2018, Egypt established a new program for public insurance. However, the system will not be fully active throughout Egypt until at least 2027. And unfortunately, government investment in the public system remains low.
Egypt also has a pervasive problem with counterfeit medications. These prescription drugs are often distributed in authentic-looking packages but contain unknown and harmful ingredients. The government has started implementing digital tracking methods and otherwise cracking down on fake drugs, but they remain a persistent problem.
Also Read: Checklist for Traveling with Prescription Medication Overseas
Does Egypt Have Universal Healthcare?
Egypt's new universal health insurance system should be in place by 2027. There are six stages to setting up the new system. The system was initially supposed to be completed by 2032, but because of early successes, the government has accelerated the timeline. This universal health insurance system will cover everything from medical examinations to tests such as X-rays and scans, treatments, and surgery.
Funding for the new universal health insurance system comes via citizen premiums, employer premiums, a general tax, a tax on tobacco products, and healthcare co-payments. It's estimated that individuals will pay between EGP 1,300 to EGP 4,000 (around USD $70 to $212) annually. The government will subsidize the poor. The new system is expected to eliminate high out-of-pocket expenses.
Even under the current system, all Egyptians have access to care via public hospitals. However, as many public facilities are understaffed and underfunded, Egyptians instead opt to pay out-of-pocket for private care whenever they can.
There are both public and private healthcare providers in Egypt. Egypt has teaching hospitals, university hospitals, and hospitals overseen by the Ministry of Defense and Ministry of Interior. The curative care organization, which is a non-profit governmental organization, and the health insurance organization, an independent government organization, both manage healthcare provision.
Also Read: Countries with Free or Universal Healthcare
The Cost of Healthcare in Egypt
There is currently a public option for healthcare in Egypt with subsidized services. Of these, 80% of the services are free. Yet those who can afford it choose to pay for private care rather than access care via the low-quality public system. Implementation of the new universal health insurance system is still in progress, so most Egyptians face out-of-pocket costs for healthcare services.
Foreigners in Egypt should be prepared to pay for healthcare services at private hospitals and healthcare facilities. If you don't have private insurance or sufficient funds to pay for your care, you likely won't be treated. This is why it is a good idea for any foreigner in Egypt to have international medical insurance.
Who is Eligible for Healthcare in Egypt?
Public health in Egypt focuses on coverage for citizens. The new universal healthcare system will extend coverage to those previously left without insurance, such as informal workers, the unemployed, and children not in school. Egyptians abroad will also have the option to receive healthcare benefits.
Visitors to Egypt should carry travel insurance or another private insurance plan. Without insurance, visitors need to pay for their care out of pocket, which can be expensive.
Healthcare Options for Expats in Egypt
As an expat officially working in Egypt, you may be eligible for healthcare via your employer. If you're married to an Egyptian citizen, your spouse's insurance plan should cover you.
Egypt's health insurance law of 2018, which will set up a new system of universal coverage by 2027, is obligatory for all Egyptian citizens. The spouses and children of Egyptian citizens are also eligible for this coverage. People officially working in Egypt can enroll in this coverage. Those living in Egypt without an official job may be eligible to sign up for this coverage if their home country offers reciprocal health coverage to Egyptians.
If you're a foreigner who doesn't fall into any of the above categories, don't worry! There are many options for private insurance that offer great coverage.
How to Join the Healthcare System in Egypt
If you're eligible for healthcare in Egypt via your job, your employer will help you register for Egypt's healthcare system. Some companies contract with the curative care organization, a non-profit governmental organization, to obtain care for their employees at private facilities. The health insurance organization, an independent government organization, operates clinics and hospitals for members. If you join Egypt's healthcare system as the spouse of an Egyptian citizen, you should be able to register via your partner's place of employment.
Under Egypt's new universal healthcare system, a General Authority of Healthcare will oversee services. You can still obtain private insurance that will cover Egyptian healthcare if you aren't eligible for the new universal healthcare system.
Expat Insurance in Egypt
Thinking about life as an expat in Egypt? Or have you already decided that Egypt will soon become a temporary home away from home? Whatever your status, you'll want to choose the right insurance for your time in Egypt. The right insurance plan will make your life abroad much more enjoyable.
The Best Health Insurance in Egypt for US Citizens
GeoBlue Xplorer Worldwide offers insurance coverage for both inside and outside the United States. This makes the policy a good choice for US citizens who are living abroad. With GeoBlue Xplorer Worldwide, US citizens will have insurance for international stays as well as any trips back home. Wherever you are, GeoBlue Xplorer Worldwide provides access to fantastic doctors and hospitals. To learn more, visit the GeoBlue Xplorer page.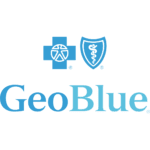 Premium Benefits, Coverage and Service
Define your deductible and prescription benefits
For Foreigners in the US or US citizens abroad
Plan Details
|
View Brochure
The Best Health Insurance in Egypt for Non-US Expats
Expats and digital nomads appreciate the flexibility that Cigna Global Insurance Plans offer. You can design a plan for an individual or family and select your area of coverage and preferred deductible. Whether you choose Worldwide Coverage or a plan that excludes the U.S., your Cigna Global Insurance Plan will allow you to access a comprehensive network of hospitals and healthcare providers around the world. For additional information about Cigna Global Insurance Plans, please visit the Cigna Global page.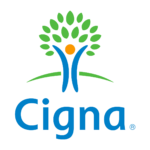 The flexibility to tailor a plan to suit your individual needs
Access to Cigna Global's trusted network of hospitals and doctors
The convenience and confidence of 24/7/365 customer service
Plan Details
|
View Brochure
How to Access & Receive Healthcare in Egypt
As a foreigner in Egypt, the easiest and best place to receive healthcare is usually a private hospital in an urban setting. Given the conditions of care in rural settings, if possible you should head to Cairo or the closest city when you need medical care. Private facilities will expect you to have private insurance, or you will need to pay out-of-pocket for your care.
In an emergency, you can call 123 for an ambulance. However, be advised that ambulances may not be available in rural settings. Even in cities, they often get stuck in traffic. If you're able to travel to a hospital on your own, that may be the fastest solution.
Private hospitals offer emergency services, regular doctor visits, surgery, dentistry, and ophthalmology (though fellow travelers have recommended that you seek dental treatment in another country if that is an option). However, you should be aware there are a limited number of mental health providers in Egypt.
You can obtain needed medications at the pharmacies inside private hospitals. Filling prescriptions there will help you avoid counterfeit medicines, which are a persistent issue throughout Egypt. Birth control methods such as IUDs, injectables, and pills are freely available in Egypt.
Egypt's growing medical tourism industry also has benefits for expats in Egypt. A focus on medical tourism means more and more facilities will work to meet international standards. Among the accredited hospitals that have already been judged to meet international standards of care are:
You may also find suggestions for medical facilities via embassies or other government sites.
Related Articles: