Overview of the France Healthcare System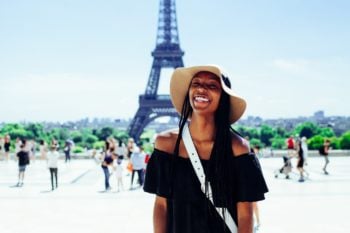 The French healthcare system is the world's best, according to the World Health Organization. By all measurements, from the ratio of doctors to patients to the length of wait times, France consistently delivers strong results.
The healthcare system in France, called Protection Maladie Universelle (PUMA), provides universal healthcare through mandatory public insurance. It was overhauled in 2016 to be more comprehensive and affordable than the previous system, known as Couverture Maladie Universelle (CMU). As a result, the public healthcare system covers an estimated 96% of all French residents. This includes expats, who must apply for France's healthcare system if they have permanent residency and have lived in the country for at least three consecutive months.
In France, the majority of hospitals are state-owned and not-for-profit. French citizens see doctors regularly for checkups and healthcare maintenance. France's public insurance even covers alternative therapies like homeopathy, acupuncture and chiropractic. But some things are not covered, which is one reason that 95% of the French population also carries private insurance and many expatriates have expat medical insurance.
Costs of the French Healthcare System
It takes a lot of money to run the French healthcare system, but not all of it comes out of the individual's pocket. The country funds public health insurance through payroll taxes, income tax, taxes on things such as tobacco and alcohol, and state subsidies. While French people do have co-pays under the system, many of them have low annual caps of about €50.
A government agency, Agence Nationale d'Accréditation et d'Evaluation en Santé or ANAES, is responsible for issuing recommendations and practice guidelines. This includes treatments and supervision of certain conditions and the evaluation of rates and reimbursement practices.
A recent report showed that 77% of French healthcare costs, including general practitioners, hospitals, dentists, and pharmaceutical costs, are covered by the government. Most of the rest is covered by supplemental health insurance, so only about 7% of healthcare costs are paid out of pocket. Senior citizens and those with chronic illnesses are covered for 100% of their medical costs.
Most healthcare fees are set on a national level by the French government. Members of the French healthcare system are charged €7.50 to see a general practitioner and €15 to see a specialist. These fees are set on a national level by the government. Patients who are not part of the system pay €25 for a GP and €50 for a specialist visit.
If a patient in France's healthcare system visits an emergency room but is not admitted to the hospital, they are charged a fixed fee of  €18. A patient who is admitted to a public hospital is charged €18 per day for bed occupancy and will have between 80% and 100% of the treatment costs reimbursed, depending on their illness and the treatment.
Pros and Cons of the Healthcare System in France
The French healthcare system is generous and comprehensive. If you are a legal resident, you are eligible for public healthcare coverage, regardless of your employment status. This is a big change from the previous system where you had to meet certain employment conditions.
Like many countries with universal healthcare, France's healthcare system can have long wait times for hospital services and specialist referrals, in particular psychiatry. Private health insurance coverage is one way to reduce wait times. By going private, patients can be treated in a facility that is more private and more comfortable.
Private health insurance can also pay for services that require substantial out-of-pocket payments from patients, such as dentistry and vision. It can also cover the remaining 30% of basic care costs that patients are expected to pay out of their pocket as a co-pay when they use the public system.
Who is Eligible for Healthcare Coverage in France?
All legal residents who have resided in France for three months are eligible for France's public healthcare system.
However, there are some additional conditions to watch out for before you join the French healthcare system. Expats must be living there in a "stable and regular" manner. That means that short-term tourists aren't included. Nor are people who don't intend to continue staying long term, as well as people who will be living for less than six months of a given year. People who spend the winters in the south, who use France as a base but travel for more than half a year, or anticipate leaving the country after a few months should stick with private healthcare coverage that protects them no matter where they go.
How to Register for Healthcare
The first step for people born outside of France to gain access to the public healthcare system is to register for a social security number at the local CPAM (Caisse Primaire d'Assurance Maladie). To do so, you will have to bring your passport, visa (if applicable), birth certificate, lease, and proof of income. You'll also have to demonstrate that you've been living in France as an expat for at least three months. Copies of utility bills are a good kind of documentation.
While at the CPAM office, you can also register for your national health card or Carte Vitale and get advice on how to register for a local doctor in your neighborhood. Carrying your Carte Vitale with you to any French healthcare appointment is essential. With the card, you will be reimbursed directly from the health insurance fund within a week for the consultation or treatment, meaning you don't need to pay upfront.
Visiting a GP – with your Carte Vitale in hand – is your first step when you need help. You are free to choose any doctor you prefer, but you must register with them and declare them your primary physician in order to claim full reimbursement for your visits.
Health Insurance Options for Expats and Foreigners in France
People consider France one of the most expat-friendly places to live, thanks in large part to its public healthcare system. But 96% of French people carry some sort of private insurance. As with many other things, it's wise for expats to follow what the locals do.
If you're staying for more than three months, you can register for the French healthcare system through your local government office. However, if you're unsure about your plans, carrying private healthcare insurance is a prudent choice. Without some kind of insurance coverage, you're responsible for 100% of your medical costs.
An international health insurance plan is a wise choice for many expats. If you plan to travel, your expat plan will travel with you and cover you wherever you are in the world. And if you want access to private health care, your international health insurance plan will make it easier for you to use private facilities.
Read More: Health Insurance in France for Foreigners
Best Health Insurance in France for US Citizens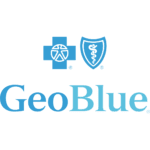 Premium Benefits, Coverage and Service
Define your deductible and prescription benefits
For Foreigners in the US or US citizens abroad
Plan Details
|
View Brochure
Best Global Medical Insurance Plan for Expatriates Living in France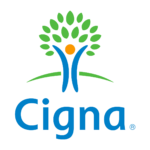 The flexibility to tailor a plan to suit your individual needs
Access to Cigna Global's trusted network of hospitals and doctors
The convenience and confidence of 24/7/365 customer service
Plan Details
|
View Brochure
Read More: International Health Insurance Reviews
Understanding Specialist Referrals
Knowing how to see a medical specialist in France isn't always so straightforward. For instance, the national health insurance program covers dentists but at a different reimbursement rate. Their services are more in line with specialist healthcare, but you don't need a referral to make an appointment.
However, you do need a physician's referral to see most other specialists. Without one, you'll have a larger co-pay. However, there's an exception to every rule. In the French healthcare system, you don't need a doctor's referral to see a gynecologist, pediatrician, or ophthalmologist. And if you're under 26 and want to see a psychiatrist, you don't need a referral for that either. But for everything else, from dermatology to cardiology, you have to speak with your GP first.
Related: