Health Plans for French Expats Living or Working Overseas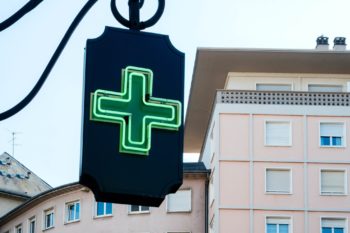 One of the most surprising things for French citizens living abroad is discovering that some countries have no co-pay or upfront costs at all. French citizens and residents enjoy an exceptionally high standard of universal public healthcare. Their health care system is a fully-integrated network. It consists of public and private hospitals, doctors, and other medical providers. The country has a strong emphasis on preventative care, operates first-class facilities, and tolerates alternative practitioners. Permanent residents living in France for a minimum of three months with the means to demonstrate intent to continue their residency are eligible for public healthcare.
In general, the government of France covers approximately 70% of all costs. Meanwhile, the patient is responsible for the remaining 30%. This is normally a very modest amount. Yet in other countries, patients pay 100% of the cost and are later reimbursed. There are quite a few adjustments for French expats to get used to! Still, more than 82% of French expats report that they're satisfied with life abroad.
Does France's Healthcare System Work Overseas?
Under the terms of France's public healthcare system, if you are planning to spend more than half of the year out of the country, you aren't eligible for continuous coverage. Thus, short-term expatriates going abroad for a short work term will be happy to know that their coverage continues. But that only applies when they are home. They aren't covered for medical expenses that happen in another country. And if they are gone for more than 6 months, whether or not it's continuous, they lose their eligibility.  Furthermore, they will have to reapply for coverage once they return home.
French citizens who hold a European Health Insurance Card or EHIC will receive public healthcare in their new countries. You are subject to the same terms and costs as residents. European Health Insurance Cards are free to obtain, but you must apply before you move.
Read: French Healthcare System
Understanding Healthcare Outside of France
According to the World Health Organization, France's public healthcare system is ranked first in the world. With such a spectacular standing, it's reasonable to assume that French citizens notice a drop in care quality when they become expats. However, this is not always the case. In some circumstances, certain countries rank higher than France in categories. This includes the number of nurses or surgical wait times. However, they were edged out in the standings because of other factors. Some French citizens are pleasantly surprised to find that other countries have larger medical facilities in rural areas, shorter wait times, or more robust specialist services.
While there are many circumstances in which French expatriates will be pleasantly surprised, of course, there are also many where they will be disappointed and even dismayed. For instance, in the nearby United Kingdom, France has a 10% higher number of general practitioners. It also has more than twice the number of hospital beds and 40% more nurses and midwives. In other countries, the contrasts are even more extreme.
Things that French citizens take for granted, like having a registered family doctor who cares for them in an ongoing manner, is a premium service or even non-existent in other countries. Other services normally included in France's public healthcare system, like hospital meal service, and follow up home care, are paid-for services abroad. And while there is no significant gap between private and public care, in other countries, the difference is enormous. In some cases, holding private healthcare insurance is the only way to receive care in French or English and access a private hospital bed.
Buying Private Global Insurance While Living Abroad
Buying global health insurance while living abroad has multiple benefits. And those benefits extend far beyond the comforts of private hospital beds and cushier facilities. Such policies provide you with language and logistical support to ensure you have the tools you need to communicate with your doctors. They can ensure continuity of care through facilities that are used to serving expats. And an emphasis on preventative healthcare, which is so prominent in France, is important to insurance providers.
Best Health Insurance for French Citizens Living Abroad in Any Country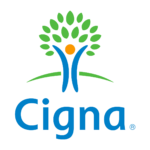 The flexibility to tailor a plan to suit your individual needs
Access to Cigna Global's trusted network of hospitals and doctors
The convenience and confidence of 24/7/365 customer service
Plan Details
|
View Brochure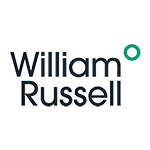 William Russell plans cover you internationally, both in the country you reside in and wherever you are traveling to (addons required for USA)
Their network includes 40,000 hospitals around the world.
Plans have comprehensive cancer coverage, including genome testing.
Medical Insurance Plans for French Citizens Living in the USA
GeoBlue Xplorer Plan offers coverage for foreigners and expatriates from France living in the US: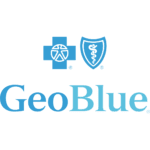 Premium Benefits, Coverage and Service
Define your deductible and prescription benefits
For Foreigners in the US or US citizens abroad
Plan Details
|
View Brochure
Cultural and Social Adjustments for French Expats Living Abroad
The dialect and vocabulary of French-speaking nations around the world vary greatly. A Parisian moving to Algeria or Haiti, or Cameroon or Quebec, Canada, will likely find themselves struggling with communication. As you adjust to your new home's culture, bringing a local friend along to your first medical appointment or hospital visit is an excellent form of support.
French citizens moving abroad should also be aware that things considered a part of French culture, or even part of a healthy lifestyle, are considered public health concerns in other countries. This includes the consumption of alcohol and smoking. It may also extend to consuming unpasteurized dairy products and rare or raw meats. Some things aren't considered very serious in France, like a pregnant woman having a glass of wine in their third trimester. However, they carry strong health and social stigmas in other countries. Even in other Francophone countries, there are social and cultural adjustments.
Returning Home To France
Just like foreign expats who move to France to start a new life, French nationals returning home from a period abroad must reapply for healthcare coverage. Thankfully, this is normally an easy process. They can usually gather paperwork and prove residency status and intent. However, there is normally a gap of three months before coverage is reinstated. It's important to have health insurance support during this time.
French nationals abroad, considering the pros and cons of moving back home, will want to look into any bonuses or other perks being offered in certain industries to coax workers back to France. Startup culture is now growing steadily after years of bureaucracy, which stunted the growth of small businesses. Tech companies want their best and brightest workers back home. They want to take advantage of their global experience, language skills, and insights into business development culture worldwide. If a return home might be in your future, you're in a strong position to negotiate and get support - from help with moving costs to maybe even prime healthcare insurance packages.
Related: