Irish Healthcare System: Information for Travelers and Foreigners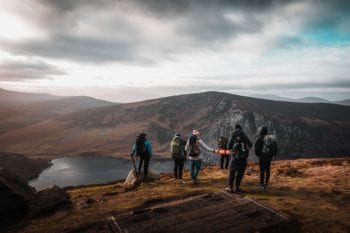 Ireland has a comprehensive, government-funded, public health system. As such, the overall standards of healthcare system in Ireland are very high. At present, the national medical system is covered by the 2004 Health Act. This legislation established a new body, the Irish Health Service Executive, to be responsible for providing medical and social services. Today, nearly 40% of the population receives medical care at absolutely no cost. The remainder receives heavily subsidized services through the public system or they choose to opt for private insurance coverage.
Irish National Healthcare
The Irish public healthcare system is funded through taxation and is open to all legal residents. How much you pay for medical appointments depends on the category of care you are enrolled in. Approximately 37% of the population has access to entirely free public service via the Medical Card system. This is also referred to as Category 1 care. All doctor visits, hospital care, tests, and medication is free.
Whether or not you qualify for the Medical Card system depends on your income. The weekly figure for a single person is 184 Euros or less. However, a number of other factors are taken into account, like rent and mortgage payments, travel costs related to work, and childcare. It's not so simple to say that there is one precise income level that can be used as a threshold. For instance, you may be eligible for the Medical Card system if paying into the system would cause undue financial hardship.
In addition to the Medical Card system, there is the GP Visit Card. GP stands for "general practitioner." The GP Visit Card applies to those who are just above the threshold for a Medical Card, approximately 9% of the population. As the name suggests, it offers free GP visits. However, it does not include the other benefits that come with a Medical Card. You still need to pay a modest amount for prescriptions and hospital charges. The system for applying for a Medical Card and a GP Visit Card is identical. If you apply for the Medical Card and you are deemed not eligible for it, you will automatically be assessed for a GP Visit Card instead.
Coverage Without the Medical Card or GP Visit Card
The remainder of the population – everyone who is not eligible for the Medical Card or the GP Visit Card – is still a participant in the universal healthcare system. However, they will have to pay certain costs for certain services. The average cost of a doctor's visit is 50 Euros. The average cost of an emergency room visit is 100 Euros unless you have a doctor's referral. Overall, the costs are moderate but they can add up over time. This is referred to as Category 2 care.
There are some services and programs which are available to everyone, provided that you proactively sign up for them. For instance, the Drugs Payment Scheme limits the amount you have to spend on prescription drugs to 144 Euros per month. The Long-Term Illness Scheme covers costs if you have a long-term condition. The Maternity and Infant Care Scheme provides medical care to expectant and new mothers and babies.
Irish Healthcare System: Pros and Cons for Foreigners
Over 40% of Irish residents hold a private health insurance policy, the highest percentage in all of Europe. The popularity of private medical care is due in part to the costs associated with the public system for those not eligible for the Medical Card and GP Visit Card programs. Private care is also popular because many policies pay for treatment at private facilities. With private care, the waits are much shorter and the diagnostic procedures are more high tech.
There is limited competition among companies in Ireland. Only four companies offer private medical insurance. Irish Life Health, Laya Healthcare, VHI Healthcare offer full coverage, and HSF offers a cash benefit plan. Private plans are regulated by the Health Insurance Authority (HIA).
Also Read: Cost of Living in Ireland
Who is Eligible for Irish Medical Services in Ireland
You do not have to be an Irish citizen to be eligible for health services. A person living legally in Ireland for at least one year is considered by the Health Service Executive (HSE) to be an 'ordinary resident' and is entitled to either full eligibility (Category 1) or limited eligibility (Category 2) for health services.
Ireland is known for having easy terms to gain Irish citizenship. If just one of your grandparents was born in Ireland, you can apply to become an Irish citizen, provided you can produce the necessary documents to support your lineage. Keep in mind that citizenship alone does not make you automatically eligible for public healthcare. You have to live in Ireland and determine whether you are eligible for Category 1 or Category 2 care. Americans who hold dual citizenship cannot travel to Ireland for a vacation and expect to receive services at no cost.
Also read: Insurance Advice for Traveling to Ireland
Health Insurance in Ireland for Expats and Foreigners
Expatriates and foreigners in Ireland who want to be part of the healthcare system do not have to wait one full year to be covered. People who have not yet been living in Ireland for at least one year must satisfy the HSE that it is their intention to remain for a minimum of one year in order to be eligible for health services. Providing proof of residency, job status, enrollment in programs, and community ties can all contribute to this.
However, to be sure you have proper insurance coverage, you may need to purchase a private plan until your residency status is determined.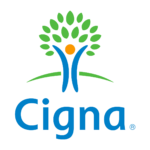 The flexibility to tailor a plan to suit your individual needs
Access to Cigna Global's trusted network of hospitals and doctors
The convenience and confidence of 24/7/365 customer service
Plan Details
|
View Brochure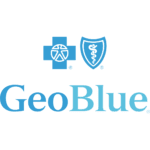 Premium Benefits, Coverage and Service
Define your deductible and prescription benefits
For Foreigners in the US or US citizens abroad
Plan Details
|
View Brochure
Also read: Health Plans for Expats Living in Ireland
Challenges and Changes
Ireland is struggling with how to address the legacy of how their system was essentially administered and delivered by the Catholic church. For decades, there was little reform or development within the system. When the state finally took a leading role in healthcare, Ireland never had a national conversation on the values which should underpin its public system. As such, policy is often vague and directionless.
Ireland is also struggling with the challenges regarding its rapidly aging population and managing costs. The operational costs of hospitals, in particular, have been making headlines for going over budget dramatically.
Related: