Health Insurance Information for Irish Citizens Planning to Move Abroad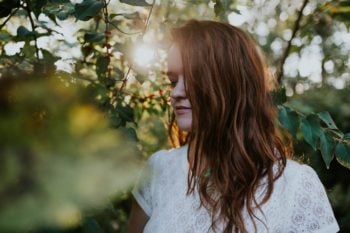 Since the 1700s, between 9 and 10 million Irish citizens have migrated around the world. In more recent years, Irish citizens living abroad have been motivated by their love to travel and experience other cultures. An estimated 100 million people around the world claim Irish heritage. No matter where expats go, they are sure to find some friendly faces and maybe even distant family.
Socio-economic conditions in Ireland today are a far cry from the strife and suffering of the 1700s and 1800s. In fact, the country now has one of the highest standards of living in the world. That is due in part to a solid public healthcare system. But that does not mean that Irish expats do not have a lot to adjust to.
Adjusting to Life Without Medical Cards and GP Visit Cards
Very few countries have their public healthcare programs set up in the same way as Ireland. In some countries, everyone pays the same copay for medical visits. In others, there are no costs associated with medical visits whatsoever. The staggered system of the Medical Card and GP Visit Card is unique! As such, some Irish expats might be pleasantly surprised that they never have to pay anything when they visit a doctor in their new country. Alternatively, they might be unhappily shocked to learn that they do indeed need to pay a fee with every single doctor's appointment.
Another thing unique to Ireland is its prescription drug plan. This program caps the monthly bill which enrolled patients pay for their medication. In many countries, even highly developed ones with superb healthcare, no such similar system exists. You have to hold private health insurance in order to have the cost of prescription drugs reimbursed.
In Ireland, the GP (general practitioner)  is central to the healthcare system. Your GP is your first point of contact in order to see a specialist. They are also your first resource for urgent care that is not suitable for the emergency room. Over time, patients and GPs develop a strong relationship that supports the patient's health. But in many other countries, the GP plays a much less significant role. You may not need a referral to see a specialist. Or, alternatively, your GP might refer all pressing matters to the hospital and focus instead on non-urgent, routine appointments and preventative care.
Buying Health Insurance While Living Abroad
Depending on where you move, it can take between several months to several years to meet the residency requirements that allow you to qualify for public healthcare. It is up to you to have suitable coverage during that time. In fact, some countries might insist on it.
Private medical insurance coverage is also extremely important to your comfort, privacy, and wellbeing. Ireland has one of the highest standards of public healthcare in the world. A world of culture shock awaits Irish citizens who move out to other countries, especially developing countries, and experience their public health programs. A lack of private physician consultations, private recovery rooms, English language consultations, and state of the art diagnostic tests is jarring, to say nothing for the long wait times.
Best Health Insurance for Irish Expats Living in Any Country
Best Health Insurance for Irish Citizens Living in the USA
GeoBlue Xplorer Plan offers medical coverage for Irish expats residing in the USA:
Ireland's Healthcare System Coverage Abroad
Ireland's public healthcare coverage is only applicable to Irish residents. Once you move abroad, your residency ceases. However, there are some small exceptions for short term travelers. Ireland and Australia have a reciprocal healthcare arrangement. Irish citizens who sign up for a free European Health Insurance Card can receive emergency healthcare at no cost in other participating countries. And Irish citizens are sometimes sent abroad to England to receive specialist healthcare not available at home. In those circumstances, all health-related costs are covered.
Government Recommendations for Irish Expats
Ireland's Department of Foreign Affairs and Trade has comprehensive information on their website regarding everything citizens should know before they travel or move abroad. One important thing to note is that other countries have different laws and attitudes regarding alcohol. While Ireland has a strong culture of pub socializing and consuming alcohol in a wide variety of social and professional settings, this is not the case in other countries. Consuming alcohol in public, with colleagues, or in certain social situations is not always acceptable – or even legal. For citizens who are used to hanging out in Dublin's Temple Bar district, this can be quite an adjustment!
Planning to Return Home
Even if you were born and raised in Ireland, you would not receive any special treatment when you move back home after living abroad. For all intents and purposes, you are treated as a new patient when it comes to applying for the Medical Card system and demonstrating that you are once again an "ordinary resident". However, where returning expats have an advantage over first time Irish residents is that they are familiar with the health care system and with the country's bureaucracy in general. Collecting the necessary supporting documents, in theory, should be a bit easier.
Related: