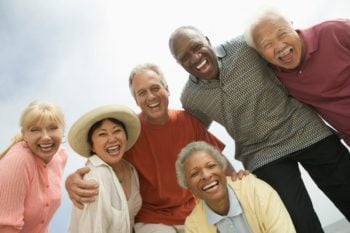 Best Travel Insurance for Seniors
As you reach the golden years of your life travel should become more frequent, not rarer. When you retire, you'll have the time you've always dreamed of to complete your bucket list. We recommend traveling as much as you can while you are able. To ensure you have enjoyable and safe travels, we suggest choosing travel insurance for seniors for your international coverage. To make this easier, we are here to help you identify just what type of international insurance you will need and how to purchase it.
What Coverage Do I Need as a Senior Traveler?
It's important to review your health before purchasing travel medical insurance for seniors. To know exactly what kind of senior travel insurance you will need, you should review your current health conditions, activities you will be participating in during travel, and length of travel. Some countries have reciprocal healthcare arrangements with other nations, although sometimes costs are higher, depending on the country. Generally, emergency health care is not covered by Medicare or other health plans so that you will need travel insurance. All of these points should be considered when shopping for senior travel insurance.
What Are the Best Travel Insurance Plans for Seniors
Based on our research and experience, the comparison of senior travel insurance plans below are the best plan options for seniors traveling abroad. We have categorized the options based on age, citizenship, and budget.
Lowest Cost

Best Benefits

U.S. Citizens
Internationals
U.S. Citizens
Internationals
Age 65-69
Voyager Choice
Atlas Travel
Voyager Choice
Liaison Travel
Cost Per Day
$5.23
$6.36
$6.90
$6.86
Max Limit
$50,000
$50,000
$1,000,000
$100,000
Quote/Buy
Quote/Buy
Quote/Buy
Quote/Buy
Age 70-74
GlobeHopper Senior
Atlas Travel
Voyager Choice
Liaison Travel
Cost Per Day
$7.15
$9.67
$11.05
$13.28
Max Limit
$50,000
$50,000
$1,000,000
$100,000
Quote/Buy
Quote/Buy
Quote/Buy
Quote/Buy
Age 75-79
GlobeHopper Senior
Atlas Travel
Voyager Choice
Liaison Travel
Cost Per Day
$7.15
$9.67
$19.32
$13.28
Max Limit
$50,000
$50,000
$1,000,000
$100,000
Quote/Buy
Quote/Buy
Quote/Buy
Quote/Buy
Age 80+
GlobeHopper Senior
Atlas Travel
Voyager Choice
Liaison Travel
Cost Per Day
$12.50
$14.79
$19.32
$15.70
Max Limit
$50,000
$10,000
$1,000,000
$10,000
Quote/Buy
Quote/Buy
Quote/Buy
Quote/Buy
† Cost Per Day is for the lowest medical maximum available with a $250.00 deductible.
†† To purchase GlobeHopper Senior, you must be qualified for Medicare and actively enrolled in Medicare Parts A & B and a Medicare Supplement plan; or actively enrolled in a Medicare Advantage Plan.
††† To purchase Voyager Choice, you must be concurrently covered by a primary health plan in the U.S.
Do you need comprehensive coverage for living abroad, visit: Medical Insurance for Seniors Retiring abroad
Travel Insurance for over 65 Years Old
We recommend the Atlas Travel Medical: ( Atlas Plan – Learn More | Free Quote / Apply ) as it offers excellent service to seniors with maximum benefit amounts of:
$1,000,000 up to age 70
$50,000 or $100,000 up to age 80
$10,000 if you are 80 or older.
Many plans limit the maximum benefit amount to $10,000 or $50,000 after age 70. The Atlas plan provides a higher amount of coverage for travelers up to age 80.
Covid-19 Coverage for Senior Travelers: The Atlas Travel Insurance plan does include coverage for Covid-19 (Coronavirus) as any other illness.
Why GlobeHopper Senior
Available to US citizens, for US seniors traveling abroad on holiday or vacation, the Globe Hopper option provides a few benefits not available in the similar Patriot Travel Medical Plan, including:
Non-Emergency Medical Evacuation
Felonious Battery (where the client is the victim)
Inter-Facility Transportation
Limited to US citizens currently enrolled in Medicare Parts A & B?
And for travelers age 70 or older, additional medical maximums are available.
Benefits of Overseas Travel Medical Insurance for Seniors?
As a senior traveling overseas, you may already have some health issues or medication that you must monitor daily. If you have travel insurance and are injured or become sick while on vacation, travel insurance will cover the policyholder. It is also important to know that Medicare does not cover healthcare services outside the U.S. and its territories. (There may be exceptions to this when it comes to Medicare benefits in Canada and Mexico, but only in certain circumstances.) Overseas Medical Insurance will make sure you are covered for any sudden injuries or accidents, but it will also ensure compensation if you need to interrupt your trip.
A Note from the CDC: "Many health plans, including Medicare, will not pay for services received outside the United States. Also, consider purchasing medical evacuation insurance, which will pay for emergency transportation to a hospital." (Source: Center for Disease Control)
Travel Insurance Options for Seniors
Senior travel insurance will provide you with security that will allow you to enjoy your trip without comfort knowing you have coverage in place for emergency illness and sickness. Below we will recommend holiday insurance for travelers over 65 or 70 years old, including trip cancellation plans which will cover cruises and other international trips.
Best Trip Insurance for Seniors Traveling Abroad
Trip cancellation coverage provides the same great coverage found in a senior travel insurance plan along with the additional benefit of covering your travel costs should you have to cancel your trip. We offer two specific plans offering this coverage:
Trip Cancellation Option for US Seniors Traveling Abroad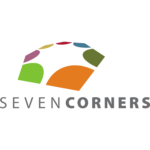 Comprehensive trip protection for U.S. residents traveling abroad.
Optional rental car collision coverage available.
Optional Cancel for Any Reason coverage available (if eligible).
Plan Details
|
View Brochure
Trip Cancellation Plan for All Nationalities (excluding US Citizens) Traveling Abroad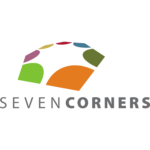 Trip protection for non-U.S. residents traveling up to 30 days.
$100,000 personal liability benefit.
24/7 multilingual travel assistance.
Plan Details
|
View Brochure
Travel Medical Insurance for Seniors
Coverage with Travel Insurance if You Are Over 65
Many of our clients ask us what types of cover should be included in a travel insurance plan. People often have different priorities so we are happy to provide a variety of options. Often trip cancellation is a priority while others are more concerned with medical evacuation or repatriation benefits. You can have it all. None of these benefits individually add significant costs to your plan so trying to just get one or the other to save a little money is not always the best option. We advise clients to get a quality plan that is comprehensive to cover all their bases. Your senior travel insurance should include the following:
Emergency Evacuation
Hospital Room and Board
Ambulance Services
Trip Interruption or Delays
Loss of baggage or personal items
How to Compare, and Buy, the Right Plan
Most travel insurance companies provide basic, sometimes limited, plans for seniors or simply cover them under their regular plans. It's important to check which age bracket you fall under for certain plans as age is a significant factor in determining premiums. Additionally, you will need to confirm that your travel insurance plan covers the countries where you will be traveling. Some travel insurance companies offer reduced maximums or higher deductibles – an important thing to keep in mind. You'll need to know the three basic types of travel insurance: emergency medical coverage, trip cancellation insurance, and 24-hour telephone assistance. We recommend you use a comparison above to review senior insurance plans and get a quote using the links above. Make sure you compare possible plans side-by-side to get the best deal for you. Buying senior travel insurance can be time-consuming, but does not have to be stressful.
Our recommended Travel Medical Plans for Older Travelers:
Atlas Travel Medical: Learn More | Free Quote / Apply (Great for International / non-US Citizens)
Globe Hopper Senior Plan: Learn More | Free Quote (Best for US Citizens on Medicare A & B)
Blue Cross Travel Insurance: Learn More | Free Quote / Apply (A good option for US Citizens)
Also Read: