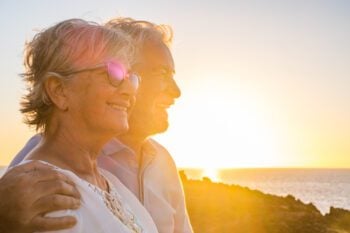 Traveling Well Over 75
Retirement, the years after people turn 65, is often considered your golden years for travel. In 2020 and 2021, many retirees had to delay "bucket list" trips. Now, senior travelers want to make up for lost time. This is especially compelling for seniors over 75 who want to travel.
Yet travel has more risks today, around COVID-19, crowded transport, and frequent delays and disruptions. And seniors 75 and older have challenges around their health and capabilities. Here's what you and your family need to plan senior travel safely and in good health.
For Comfortable Senior Travel, Plan More, Spend More, and Pack Less
Many of today's senior travelers are experienced, part of the first generation of backpackers and budget adventurers. Others are new to travel but want to take trips while they can. The catch is that "an adventure" looks different at 75, 85, or 90 than it did at 25.
To plan senior travel, consider where you want to go, what you want from the experience, and what you enjoy today. You may have liked traveling independently, but would senior travel groups where you meet new people while someone else takes care of the details be a better experience now? Be honest about what you can do and your concerns and limitations: this is the first step to finding travel solutions.
Budget for Travel with Comfort and Security
Older travelers often find that they value quiet, safety, and convenience. So, for your trip, budget 15 – 30% more than you would have in your younger days for increased comfort and security. Your boosted travel budget may be spent on:
Choosing flights that depart and arrive during daylight hours, or that are more direct
Booking a better level of flight class or lodging for quiet and comfort
Being prepared to take taxis or Ubers
Paying a "single supplement" for hotel rooms on senior travel tours or a cruise cabin if you are traveling alone
Ensuring that you have travel insurance
Pack Smart and Light
Pack lighter than you used to. As travel expert Rick Steves says, "On your trip you'll meet two kinds of travelers: those who pack light and those who wish they had." A good tip is to make sure you can lift each bag over your head into a luggage locker yourself. Check out his tips for packing lightly here. To be fashionable while packing light, check out packing tips and sample wardrobes from the mature style blogger Une Femme.
Use Technology To Track Flights and Luggage
Tech-savvy seniors can use apps to keep track of their flights, bookings, and more. Download your airline's apps for flight updates. Save copies of your travel documents, and a spare photo of your passport, on your phone or in an online document space like DropBox. You can ask a friend or relative to set you up with this tech, but work to learn how to use it yourself. Giving your phone to a stranger is a security risk.
Tech can help with your luggage, too. Try an Apple AirTag or a Tile tracker in your checked luggage to track it. And invest in a portable charger – an external battery for your phone and other devices – to bring with you, so your devices are always live.
Stay In Touch with a Contact
Finally, choose a contact from your friends or family in case of emergency. Give them a detailed copy of your itinerary, including dates, times, and booking and contact numbers for transport and lodging. If you need to provide any medical documentation for your travel, give them copies of that, too. It's wise to give them the number of your main doctor or medical practitioners, just in case. You can send your contact check-in calls or messages to let them know you are OK and traveling on time.
For Senior Travel with Support, Go For Agents, Senior Travel Tours, and Cruises
Travel agents, senior travel groups, and cruises can all help seniors have the trips they dream of with less stress and worry. There's also support for seniors at TSA and airports if you book it in advance.
Travel Agents Simplify Senior Travel
Travel agents are a great place to start for supported travel, for a solo senior, or travel with friends or family. For a small fee, a travel agent can organize a convenient itinerary, linking multiple forms of travel and places to stay. Travel agents can also request carrier support and tell you what forms or IDs you must provide. Importantly, you will also have the travel agent as a back-up if anything goes wrong.
Senior Travel Groups, Tours and Cruises Give a Complete Travel Experience
Senior travel tours and cruises can seem like a cliché for seniors who want to see the world. Yet their efficiency and support have real benefits for older travelers.
Senior travel groups provide transport, guidance, and companionship with others who want to visit and experience an area. If you have health or disability challenges, specialist tour companies can provide accessible travel experiences (here's an example from New Zealand). Search for "accessible travel" or "accessible tours" in the places you want to visit.
Cruises offer the convenience of staying and traveling in the same place, aboard a large, well-equipped ship. There's more to cruises today than short shore trips and buffets. Many cruises are the best way to see places such as the shores of Alaska or the islands of the South Pacific. A large cruise ship is an excellent way for an extended family to travel, providing something for everyone. And on a cruise ship, qualified staff can provide physical and medical support, with nurses and a sick bay. With online reviews available, it's easy to find senior travel tours or cruises that suit you and your travel personality.
Five More Ways Seniors Can Get Assistance During Travel
There is additional support available for older travelers. You may benefit from the following.
In the USA, the TSA can provide expedited security screening for passengers 75 and older. Call the TSA Cares line 72 hours before travel, at (855)787-2227.
Skycap services in airports and redcap services in train stations can help you physically move luggage and get to transfers. You may need to book and pay for these services in advance.
Most hotels have wheelchair-friendly rooms, which are also good places to stay if you use a walker.
Online, you can find lists of hotels and lodging for travelers with low vision or blindness.
The online resource Wheelchair Traveling has empowering advice for wheelchair travelers of all ages.
If you have serious medical needs or more than one disability, your best travel support is a friend or family member traveling with you. Hiring a medical travel companion for flights or other transits is possible.
Best Travel Insurance Plans for Seniors
For US Citizens Traveling Abroad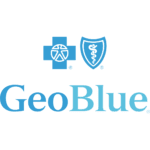 For U.S. citizens up to age 95
Coverage for COVID and pre-existing conditions
24/7/365 service and assistance
Plan Details
|
View Brochure
For Travel to the USA or Globally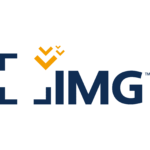 COVID-19 coverage up to policy maximum if you're visiting the U.S.
Maximum limits up to $8,000,000
IMG pays 100% of medical expenses in-network
Plan Details
|
View Brochure
When Traveling Over 75, Expect Some Checks and Limitations
Be aware that seniors over 75 may face some limitations as they travel. For example, you can't rent a car in some countries in Europe after certain ages – 75 in Greece and Ireland, 80 in Portugal.
You may also be asked to confirm that you are in good health for certain types of travel. Cruises or long-haul flights are within their rights to ask you for a completed medical certification, or fitness to travel, form. Since 2020 a fitness to travel form is now required for seniors on many cruises. If you ask for assistance on a plane, it is very likely that your airline will ask you for this, too.
Completing a fitness to travel form usually requires a doctor's appointment. You will be asked to complete this form within 7 to 14 days of travel. If you are asked to provide a fitness to travel form, carry a printout of this form with you.
Finally, if you are traveling with many medications, be aware that you may need documentation to bring these through customs. Travel with your medications in their pharmacy bottles, or in daily dose packages sealed by your pharmacist. This provides proof that they are your personal medications. Loose pills in a daily medication box may not be allowed through customs.
Read More: Traveling With Prescription Medications Internationally
Be Secure and Aware
Unfortunately, older travelers are targets for travel crime: scams, hustles, and bag grabs. Travelers who look frail or tired are vulnerable to this. Follow good travel safety practices. Avoid being out after dark, or if you are, go with companions you know and use secure transportation.
Many seniors over 75 have reduced hearing or use hearing aids. Reduced hearing makes it hard to hear in the loud environments of airports and train stations, and on planes and trains. You can miss announcements, or not hear important things your travel companions are saying. Check with information desks, or ask your companions to repeat themselves, if necessary. And let your companions know to double-check with you about those important things.
How Old Is Too Old for Travel?
With all of these concerns for travelers over 75, how old is too old for travel? This is a different decision for every individual, based on their own faculties and fitness. You may be deciding this for yourself. Or you may be helping a parent or relative decide.
It's important to note that senior travel tour guides and airline stewards are not personal carers. In an example provided by USA Today, travel expert Kristen Veldman noted, "You can't expect to ask a tour leader to nurse you as well, and be there for you 24/7 for medical care. Tour guides don't have the time, skills, and knowledge for it." If you are managing multiple health challenges and want to travel, bring your own support person for your own needs.
Is it possible to travel with mild memory loss or dementia? Professionals recommend that people with dementia always be accompanied when they travel, and that travel time be short, three to five hours. Caregiver.com has a list of considerations to decide if someone with dementia is well and safe enough to travel. Doctors advise that patients with dementia avoid long-haul flights due to the lower oxygen on planes leading to confusion on or after the flight.
To answer the question "Can I travel" for yourself or a loved one, consider your answers to these questions.
Would you receive a fitness to travel pass from your doctor?
Are you able to move quickly in an emergency on a plane?
Can you see, hear, and remember well enough to manage your own medications and travel documents?
Are you confident that you can deal well with travel delays or being questioned by customs?
Again, if there is any doubt, the best travel support is a friend or family member traveling as a companion.
See Also: Guide to Traveling with Disabilities
Senior Travelers Need Travel Insurance
All senior travelers need and should have insurance. The CDC formally recommends this to ensure that older travelers are safe, especially overseas.
For U.S. seniors, Medicaid and Medicare do not cover your health care if you travel outside the United States. Minor coverage is available through an extra Medigap plan – look for the phrase "foreign travel exchange." But there is a lifetime benefit cap for expenses outside the U.S.
Older people sometimes hesitate about buying travel insurance. Excuses include, ''I never used to buy it in the past," ''My kid did a semester abroad and didn't need it," and "My family will look after me." With COVID-19 increasing risks around health, if you didn't need it before, you need it now. And it's unfair to expect your family to take on large expenses like hospitalization or rescheduling flights.
The saying, "If you can't afford travel insurance, you can't afford to travel" is especially true if you are over 75. Travel insurance is more expensive for travelers aged 80 and above. This is due to the increased risk of medical events. But this cost is minor compared to thousands of dollars in medical costs.
Family members often buy travel insurance for elderly parents coming to visit them. This checklist can help you and your family get the most for your travel insurance dollar.
Look for a plan with good trip cancellation and delay coverage.
Also, seek a plan that includes COVID-19 related coverage. You may need to look for a more generous plan for pre-existing conditions.
Consider the plan's deductible — the amount you need to pay first. A higher deductible makes plans more affordable.
Prioritize, Plan, and Enjoy
Over 75, you may not travel the way you used to. And that's all right. It's also OK to have your later-in-life trips be about you and what you enjoy now. What's vital is that you get what you want from travel, whether keynote experiences or time with family, without undermining your health and well-being. Understanding yourself and what you need, and making plans to get what you need, will bring you the good time you want from your senior travel.
Related Resources