Global Medical Health Insurance for International Citizens Living in Spain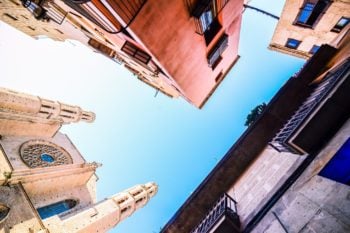 Spain has a comprehensive, cost-efficient universal public healthcare program that is one of the best in the world. According to the WHO report, Spain's healthcare system is ranked 7th overall. It also has one of the highest rates of life expectancy. Health insurance in Spain is known as the SNS or Sistema Nacional de Salud.
In general, standards in Spain's health practices are very high. Spain's 454 SNS hospitals are modern and provide state-of-the-art diagnostic equipment. Spanish doctors must pass rigorous exams to obtain their medical licenses. However, island residents or those in more remote areas need to travel to larger centers for some advanced care. That being said, even small villages usually have at least one health clinic, although some operate with limited hours.
Despite operating at a highly sophisticated level, the SNS is relatively new compared to many other European countries. It only came into effect in 1986 through the General Health Law. Before that, Spain had a system of obligatory health insurance through employment taxation.
Costs of the Spanish Healthcare System for Expats
Spain spends between 9% and 10% of its GDP on healthcare. The public system is funded through social security contributions. Each region of the country takes responsibility for its budget, which is allocated by the federal government. There are no co-pays for any kind of doctor visit in Spain. As well, most tests, services, and procedures are included in the public system. However, there are modest fees associated with ambulance usage should the service be deemed non-life-threatening. Furthermore, dental care is not included in the SNS system, except for children 15 years and younger. For those not covered by private insurance or the public health system, the average cost of an emergency room visit is €200 and the average cost of a doctor's visit is €100.
Consider Cigna Global Health Insurance for Cover in Spain and Worldwide
The Role of Private and Public Health Insurance in Spain
Nearly 99% of the Spanish population has some form of health insurance. Approximately 90% of Spaniards use the public healthcare system and about 19% carry some kind of private health insurance. This number has grown by 5% in the past 5 years.
While the standard of public healthcare in Spain is excellent, there are several points of frustration among those who use it. One issue is wait times for specialist appointments and surgical procedures. The wait times for non-urgent and elective procedures have increased dramatically in the past several years. It's a hot topic of debate among locals! If you anticipate seeing multiple specialists in the course of your healthcare, having private health insurance to supplement your public care will save you tremendous time and aggravation.
Receiving care through the private medical system also generally means greater comfort and privacy – such as having a hospital room to yourself. Private Spanish insurance also greatly improves your access to multilingual staff members. While the majority of Spanish physicians speak English, it's certainly not a guarantee in the public system. If this is a concern for you, accessing care through the private medical system will help tremendously.
Finally, one big advantage of private health insurance is there are Spanish insurance plans which include dental coverage. Without medical insurance, dental visits, and special procedures can become very costly, very quickly.
Eligibility For Healthcare in Spain
If you're living and working legally in Spain, you'll have access to state-funded Spanish healthcare. Yes, this even applies to expats, digital nomads, and those not enrolled in traditional employment! Those who are self-employed but paying social security contributions and are legal residents can qualify for eligibility. As well, if you're a retired senior citizen living in Spain as a permanent resident, you'll also have access to the public healthcare program. Additionally, undocumented immigrants have the right to healthcare if they go through a public emergency room.
It all sounds reasonably straightforward, but of course, there are always exceptions and rules to consider. Any EU resident with a European Health Insurance Card (EHIC) can access the benefits of the Spanish public health insurance program. However, it is essential that you apply for your free EHIC before you travel. Visitors from Andorra, Brazil, Chile, Ecuador, and Peru are also entitled to receive basic healthcare, as these countries have reciprocal healthcare arrangements with Spain.
Coverage is granted to registered students under the age of 26. However, university students over the age of 26 are generally not automatically covered (though their university might provide some extra options for them). Children are automatically covered through their parent's coverage.
Pros and Cons of Using Spain's Health Insurance System
Overall, the SNS is an excellent public healthcare system. There are no co-payments for patients, nor claims to file. There are no financial incentives for doctors to prescribe certain medications or treatments and thus patients usually receive the cheapest treatment option.
However, on the downside, certain things are not covered. The list includes most pharmacy prescriptions and dental care. As well, while many physicians are multilingual, in rural areas staff are limited and it is harder to find a doctor who speaks English or another language.
Considering Spanish Health Insurance as an Expatriate
Local councils play an important role in the administration of health-related services in each region. However, their resources can vary by region and different priorities. Some of these regions, for instance, have excellent resources for seniors while others have more limited resources. In general, resources in rural areas are more limited. Patients might have to travel to cities for more sophisticated tests and specialist appointments.
Benefits of a Global Health Insurance Plan When Living in Spain
In Spain, waiting times are a hot topic of conversation. In fairness, the wait times are generally not that bad. Spain actually has one of the lowest rates of patient deaths resulting from delayed treatment in the world. However, at any given time, approximately half a million people are waiting for non-urgent procedures. Perhaps not surprisingly, the number of people with private health insurance has increased by about 5% since 2012. Having private health insurance reduces wait times and ensures comfortable, more private treatment facilities.
In Spain, dental care isn't covered by the public healthcare system. The exception is for children under the age of 15, who are entitled to free dental care but that's about it. When choosing a global medical health insurance plan, be sure to opt for a package that includes dental coverage.
Best International Health Insurance for International Citizens in Spain
A private international health insurance plan offers a few benefits over and above local Spanish plans. Most importantly, they offer worldwide coverage and insure you wherever you are in the world. Additionally, they are designed to be more comprehensive and provide you with access to a wider variety of healthcare facilities and doctors. For expatriates moving to Spain, we would recommend two options. First, the Cigna International Health Plan is a top global insurer with great service and benefits available to all nationalities. Cigna Global's modular plan design allows you to pick and choose different benefits to tailor the plan to your needs and budget. The second suggested plan, primarily for US citizens living in Spain, would be the GeoBlue Xplorer plan, which offers similar benefits and services to Cigna. GeoBlue Xplorer is offered in association with Blue Cross and Blue Shield of America and comes with the excellent BCBS network of doctors and hospitals and the highest quality of doctors worldwide. For other options, view our list of the best global medical health insurance companies.
Health Insurance for Foreigners Living in Spain
Best Insurance for US Citizens Living in Spain
Health Insurance in Spain for Visitors
Short term visitors and travelers to Spain are responsible for covering their own healthcare costs. They are not eligible for the benefits of the public health system. If this applies to you, you must have your own travel insurance to cover any health or personal emergencies that might come up while you are on the road. If you're in Spain to pursue adventure sports, like cave exploration, mountaineering, or skiing, make sure your insurance covers these activities. They are rarely included in standard travel insurance.
Related: