Health Insurance for Canadians Living Abroad
Canadians are used to having their health costs taken care of. After all, Canadian universal healthcare is funded by taxpayers and administered by the provinces. Many Canadians have been further insulated from the sticker shock of healthcare thanks to employer-provided supplemental insurance. This covers everything from the costs of prescription drugs to wellness care such as physiotherapy and massage therapy. Unfortunately, this high standard of healthcare doesn't follow Canadians around the world when they move overseas for a new job or other reasons. As such, Canadian expat insurance and related healthcare issues are more complex than meets the eye.
So what kind of expat health insurance coverage do Canadians need when living abroad? It depends on how long you'll be living out of the country. Canadian health care coverage expires 6 to 8 months after moving overseas (though there are exceptions for students and other special groups). This is because your coverage is contingent on your residency in your province. Depending on your expected timeline, you will need either supplemental health care insurance (to supplement that which is not covered by your provincial health care plan) or replacement insurance coverage for those will become ineligible for Canadian health care insurance due to the duration of the trip.
Best Medical Insurance Plans for Canadians Abroad
There a number of international health insurance plans for Canadians living abroad. We have reviewed most of them and have come up with the following options that will best meet the needs on most Canadian expats. The Cigna Global Health plan is an excellent option providing flexible plan design and pricing. The level of service is excellent and you will have access to leading doctors and hospitals throughout the world.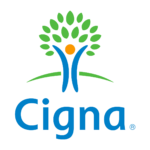 The flexibility to tailor a plan to suit your individual needs
Access to Cigna Global's trusted network of hospitals and doctors
The convenience and confidence of 24/7/365 customer service
Plan Details
|
View Brochure
Another great option for Canadians living abroad is the Aetna Pioneer International Insurance plan.  Aetna is a well known and trusted provider of international health insurance. This plan would be an excellent option for Canadian living in Europe.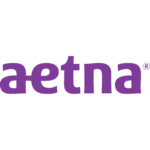 Private medical insurance for non-US expats
Four distinct plans with the option to choose area of cover
Ability to add optional plans
Plan Details
|
View Brochure
Best Plan for Canadians Living in the USA
For Canadians working or living in the USA, a great option for coverage is the GeoBlue Xplorer health insurance plan. The Xplorer plan provides access to the highly regarded Blue Cross / Blue Shield network of hospitals and doctors in the USA along with and premium international network of providers and excellent customer service and benefits.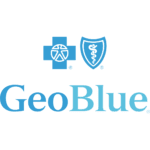 Premium Benefits, Coverage and Service
Define your deductible and prescription benefits
For Foreigners in the US or US Citizens Abroad
Plan Details
|
View Brochure
For Shorter Trips (less than one year) to Canada: Canadian Travel Insurance
You Can't Count on your Provincial Health Insurance Plan
Many Canadian expatriates are surprised to learn that their provincial health insurance does not provide comprehensive coverage when they are overseas. While many provinces do provide a minor amount of reimbursement, it is often just a tiny fraction of the medical bill. We are talking about a $50 reimbursement for an emergency room visit that may cost thousands! And, of course, if you are living overseas for an extended period of time, you'll no longer be eligible for Canadian health coverage. We strongly recommend an international health insurance plan for all expatriates that will provide both global coverage and benefits at home.
Prepare to Pay For Previously Free Services
Another healthcare cost surprise? Many services are provided free of charge in Canada through provincial health care plans or municipal public health departments – like flu shot clinics and breastfeeding support centers. These have a hefty cost in other countries. Canadian expats who are living, working, or traveling overseas really need extra health care insurance to bridge the gap.
The Government Agrees: You Need Health Insurance
The recommendation for extra health care insurance for expats is one that the Canadian government wholeheartedly supports.
"No matter how long you'll be living abroad, be sure to purchase the best health insurance you can afford. It's one of the most important investments you can make as an expatriate. Make sure you understand the terms of your policy. It should cover your personal health needs and those of any dependents. … Don't expect your provincial or territorial health plan to cover the costs if you get sick or are injured while living abroad. Out-of-country medical bills can be steep and result in a heavy financial burden. There's nothing worse than being ill in a foreign country while worrying about spiraling medical costs."
Health Insurance Needs Only Canadian Expatriates Will Have
As it generally takes three months to have your health care reinstated upon your return to Canada (as you must prove that you are now a full-time resident once again), check to see if your replacement healthcare insurance will offer coverage during this period. You don't want to return home and assume your local coverage immediately resumes. Global Medical plans can typically offer 6 months of coverage in your home country each policy year.
Another very "Canadian-y" thing to ask about: can you access health care services in a language other than English? Many healthcare insurance plans are proud to advertise that they include access to English speaking support staff, even translators. But for millions of Francophone Canadians or Canadians who speak English as a second language, this may not be enough. It's one thing to navigate life in English when you're traveling – but it's quite another to rely on your second or third language in a health care crisis. Be sure to ask about bilingual or multilingual services for the best possible care.
Related: