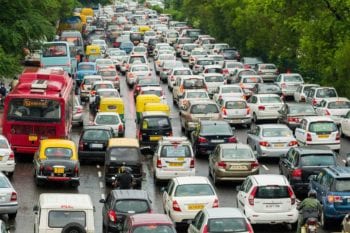 Emergency Medical Evacuation Plan
Emergency Evacuation plans are designed to fill the gaps in international
medical insurance plans (assuming it is not included in your existing plan) by providing coverage for emergency medical evacuation.  Alternatively, your plan may have minimal coverage for evacuation, and you want to have a more comprehensive plan while abroad.
Do I need International Emergency Evacuation Insurance?
The Center for Disease Control recommends it:  "Domestic insurance policies may not cover medical evacuation from a resource-poor area to a hospital where definitive care can be obtained, which can cost more than $100,000."
Fortunately, most people will never use the plan. But for those who do, the benefits far outweigh the costs and risks associated with not having a good plan. If you buy a high-quality travel medical insurance plan, evacuation is typically included.
Why Purchase Medical Evacuation Services
What would you do if you or a member of your group needed to be moved to a qualified medical facility while traveling internationally? How would you deal with the language and currency barriers? Who do you call? Imagine trying to call your insurance company or plan administrator at 3:00 a.m. from a foreign country during a medical emergency. Will they be there when you need them the most?  MedJet developed a plan to provide you and your family Coverage Without Boundaries.
A typical plan may include all or some of the following:
Emergency Transportation
Political Evacuation
Emergency Reunion
Emergency Travel Assistance Services
Plans can be designed for individuals and groups of two or more international travelers, vacationers, individuals, and families living or working abroad.
Emergency Medical Evacuation Plans
These Plans (Also known as "med evac" or "medivac") offer the transfer from one hospital to another for emergency medical treatment - typically treatment not available at the originating hospital. Medical evacuation insurance doesn't happen for minor injuries or if you just want to come home. It is coverage to get you to a better hospital or to your hospital of choice back home when you need ongoing, inpatient care for a serious illness, injury, or other medical condition.
When Would I Need Coverage
When you travel to amazing places off the beaten path where the medical care isn't always great, you will often find a lack of proper medical specialists for your condition, insufficient equipment, or substandard quality of care. When that happens, travel medical evacuation insurance covers the expenses to move you from a facility that is inadequate to a hospital that is better suited to give you the most appropriate care.
A typical plan will provide you with medical evacuation and repatriation insurance coverage for travel outside of your home country. These plans are ideal for those that just need specific evacuation coverage or have a current plan in place and want to top-up the benefits.
An Example Evac Plan provides coverage for:
Evacuation up to $100,000
Repatriation up to $20,000
Emergency Reunion
Lost Luggage, and more
If you experience a medical emergency while abroad, these plans provide coverage for medical evacuation to the nearest qualified medical facility; expenses for reasonable travel and accommodation resulting from the evacuation; and the cost of returning to either the home country or the country where the evac occurred up to certain maximum benefits.  As always, review the various policies, benefits, and coverage to ensure you have the policy you need and are comfortable with.
A Plan Designed for J Visa Students Coming to the USA
If you are studying in the United States on a J1 or F1 visa, you are required to have a minimum of $50,000 of evacuation coverage and a minimum of $25,000 for repatriation of remains. The Seven Corners Medical Evacuation and Repatriation plan provide annual coverage that meets these requirements.
Who can buy the Seven Corners Medical Evacuation and Repatriation plan?
Any non-U.S. citizen and non-U.S. resident who is traveling to the United States and participating in full-time educational activities can buy this plan. You are not required to have a visa. Some schools may require students to buy a university-approved health insurance plan. However, most of the plans do not provide coverage for emergency medical evacuations or repatriation. The plan would cover the expenses and associated services for your emergency medical evacuation or repatriation back to your home country.
Travel Medical or Evacuation Only Coverage
When traveling abroad, you have a choice. You can buy a medical evacuation plan to cover the expenses listed above. However, they do not include other benefits, specifically medical care for emergencies. A Travel Medical Insurance Plan would cover evacuation but also covers medical care in the country where you are traveling abroad. They also provide other benefits not included in med-evac-only plans. Med-evac plans are also typically annual plans so the cost is higher. You can get more affordable evacuation coverage along with other benefits of a travel medical plan for a specified period of time or a single trip. Our most popular travel medical plan is the Atlas Travel medical plan:
If you want more comprehensive international medical coverage while traveling, Compare our Travel Insurance Plans.  Travel Medical Plans include emergency evacuation but also cover medical expenses, provide assistance services and include some trip insurance benefits (like coverage for lost luggage).
MedJet International Plan
Benefits | Questions and Answers | Free Quote / Apply