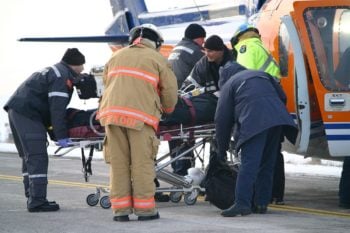 How to Choose Travel Medical Insurance Plans
Are you a world traveler? Do you need insurance coverage internationally? Does your career require extensive travel? You are not alone; in fact, many professionals, retirees, and globe trotters spend time all over the world and need global travel health insurance that can keep up with them. Whether you are choosing travel health insurance, global medical plan, or standalone emergency medical evacuation and repatriation policy, International Travel Insurance Group works with you to find the most suitable option to best fit your needs. Because everyone is different, here are a few of the many plans that are popular among our international travelers:
What Is an International Travel Medical Plan
If you plan to travel temporarily outside your home country, you may find a Travel Medical Insurance plan to be well suited to your needs. This is not only an emergency medical plan, but the coverage also includes travel benefits such as lost checked luggage, terrorism, natural disaster, trip interruption. Unlike other plans that may just be emergency-only coverage, this plan covers accidents and illnesses – regardless of whether it is an emergency. We know that even the smallest cold can put a damper on your travels – which is why this policy is considered to be an important global health insurance policy.
What to Consider in an International Travel Health Insurance Plan
First, we suggest you review and compare travel medical plans. This will help you get an idea of what some companies offer and what other companies don't. You will also get an idea of pricing, which can vary widely depending on many factors. Our agents are happy to help with this process. To start, you probably want at least the following benefits:
Freedom to seek treatment with a hospital or doctor of your choice
Medical Limits from $50,000 up to $2,000,000 – The longer the trip, the higher the benefit should be
24/7 access to an emergency assistance medical hotline to speak with medical experts
Deductible options from $0 to $2,500 – Higher deductibles will lower your premiums (and vice versa)
Renewable up to 24 months (Some are renewable for up to 3 years)
Travel delay and baggage delay benefits
Coverage for emergency dental care
Now that you have a better idea of what kind of coverage you want and how much it should cost, you can discuss with a broker which coverage and/or company might be better for your particular situation.
You can then apply – the process is relatively quick and easy. The process should take 10-15 minutes and you will get a confirmation immediately after submitting payment.
Best Travel Medical Insurance Plans: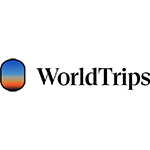 COVID-19 coverage outside your home country
Choose between the basic and more extensive coverage
Meets Schengen visa insurance requirements
24/7 worldwide travel and emergency medical assistance
Plan Details
|
View Brochure
|
Apply Online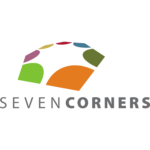 COVID-19 coverage outside your home country
Comprehensive medical coverage from 5 days to 1 year
Your choice of medical maximum and deductible options
An extensive worldwide network of providers
Plan Details
|
Apply Online
|
View Brochure
How Much Does a Travel Medical Insurance Plan Cost?
Costs can range from as little as $1 – $2 to as high as $8 – $10 per day for older clients. These plans are very affordable for a few different reasons. They are short term plans so the insurance companies' risk is limited by the limited period of your travel. The plans are also capped by a medical maximum limit that you select – so there is a maximum amount of risk associated with each policy.  Younger clients or those choosing higher deductibles will see lower costs still.
Related: Advice for Buying Travel Insurance
How to Choose an International Travel Medical Plan
Your grand adventure to Australia ends with a twisted ankle in the outback; You hike all the way to the top of the Rocky Mountains, only to trip and cut yourself on your broken camera; Perhaps that cute animal you get too close to for a photo decides to attack. Sometimes accidents happen, even on the most well-planned excursion.
But these minor (or more serious) health concerns do not have to put your life abroad on hold if you've thought ahead with travel health insurance. A quick Google search shows there are hundreds of plans to choose from- something that can quickly become overwhelming. With all these options, how do you choose the right international travel medical insurance for you?
First, make sure you don't panic! Every problem has a solution and it's best when taken in steps. Follow these steps and be on your way to finding a plan.
Step 1 – Examine your current health care plan
If you have private health insurance in your home country, research whether it covers you internationally. Although very few plans do cover you for everything you need when you travel abroad, you may be one of the lucky ones. Make sure you know exactly what is covered while you are overseas, how much coverage you have for those benefits, and how long it will cover you outside your home country.
Step 2 – Assess Your Needs
Consider what you will be doing during your time abroad. If you intend to ski, scuba dive, and bungee jump across America, then you should certainly purchase a travel health insurance plan that will cover those sorts of activities. However, if you plan on having a more sedate experience, or if your time abroad will mainly consist of work, then you may need only a modest plan.
If you are married or have children, keep the needs of your family in mind as well. If they need preventive medical services or coverage for a pre-existing condition find a plan that has these items included.
Another item to consider when choosing travel medical insurance and visa requirements; Many work or travel visas require you to maintain global health insurance while abroad. Please check the specific requirements of your destination country based upon your situation. Also, see student insurance and insurance for J-1 Visa.
As you assess your health needs, pay close attention to your financial needs as well. You should determine a realistic budget when it comes to how much you can spend on global health insurance.
Related: Differences Between International Health and Travel Insurance Plans
Step 3 – Research Your Destination's Health Care System
How do individuals in your destination country access health care and what sort of medical technology is commonly available? Also, never assume that you can access the country's health care system, even if it has socialized medicine. Do your research– look at what information is provided by the destination country's government about foreigners accessing health care. If socialized healthcare is available, they're more than likely will be a waiting period before you can access it. Know what that waiting period is so you can have private health insurance in the meantime.
Step 4 – Ask your friends
Since you are not the first individual to travel or relocate abroad you may know someone who can share their own research with you. Be advised: as with everything else in our modern world, technology has changed travel health insurance too. Make sure you ask individuals who have recently traveled so you can have the most current and accurate advice.
Step 5 – Research the Plans
Now that you have some idea about what you need, and some suggestions from your friends, it's time to start the research. Some items to consider as you decide which travel health insurance plan is best for you:
Company Reputation – as with any major purchase, especially with any repeated monthly purchase, you want to work with a company with a reputation for excellent customer service.
Customer Support – find a company with a 24-hour customer call center in your native language. The time to practice and improve a second language skill is NOT when you are ill or injured.
The number of medical providers – does the company have a wide range of in-network medical care providers so that you may have some choice of doctors? If not, find out if you are able to visit a doctor that is not in-network and what that will mean for your coverage.
Step 6 – Consider Your Budget
As with any health insurance, global health insurance is complicated. Now that you have narrowed down your options to a few possible travel medical insurance plans, it's time to closely examine the fine print:
What is the out of pocket expense on the plan? This will be in the form of a co-pay, deductible, or co-insurance.
Will your insurance company be billed directly or will you be responsible for filing a claim for a refund? Make sure you know this ahead of time so you will know what to expect. Often, it may depend on the provider you visit and how they choose to bill.
Do you need to pre-certify? Many plans require that certain instances are pre-certified like surgeries, CAT Scans, or pregnancies. Know what items need to be pre-certified and make sure you do so for those items. If not, the insurance company will often reduce the amount of coverage you receive.
Choosing a travel medical plan is much like any important purchase – you need to honestly assess your needs and your budget and then research the best option for you. With a bit of diligence, you can find the right global health plan for you.
Two Best Travel Medical Insurance Plans to Choose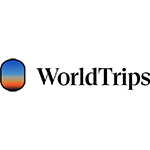 COVID-19 coverage outside your home country
Choose between the basic and more extensive coverage
Meets Schengen visa insurance requirements
24/7 worldwide travel and emergency medical assistance
Plan Details
|
View Brochure
|
Apply Online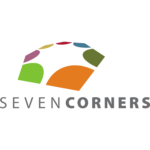 COVID-19 coverage outside your home country
Comprehensive medical coverage from 5 days to 1 year
Your choice of medical maximum and deductible options
An extensive worldwide network of providers
Plan Details
|
Apply Online
|
View Brochure
Adventure Travel and Travel Medical Insurance Options
If your trip includes adventurous activities or hazardous sports, you want to take some extra time to ensure your travel medical insurance plan covers those activities. Some resources:
Also Read: Travel Safety Tips
Standalone Medical Evacuation and Repatriation
Do you already have a plan in place that will cover you overseas but does not include emergency medical evacuation and repatriation? If this is the case, then there is no point in purchasing a plan with duplicate coverage! Instead, we have a standalone medical evacuation and repatriation plan so that you just purchase the coverage that you need!
Global Health Insurance
Our Global Medical Plan is a comprehensive health insurance policy that provides worldwide coverage with the option to include or exclude coverage in the United States and Canada. The plan is available in four different levels to choose the coverage best suited for you. All plans cover doctor visits, hospitalization, prescription medication, emergency medical evacuation, repatriation, etc. Plan options also include coverage for vision and dental, maternity, pre-existing conditions, and wellness care. This international health insurance option provides individuals with a 24-hour travel and medical assistance phone number that you will have available should you need assistance.
Read: Choosing the Best Expatriate Health Plan with information on comparing local plans to expat plans and what the differences are.
Best Travel Medical Insurance Plans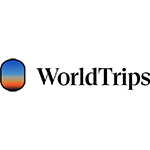 COVID-19 coverage outside your home country
Choose between the basic and more extensive coverage
Meets Schengen visa insurance requirements
24/7 worldwide travel and emergency medical assistance
Plan Details
|
View Brochure
|
Apply Online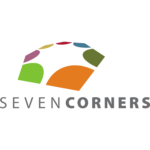 COVID-19 coverage outside your home country
Comprehensive medical coverage from 5 days to 1 year
Your choice of medical maximum and deductible options
An extensive worldwide network of providers
Plan Details
|
Apply Online
|
View Brochure