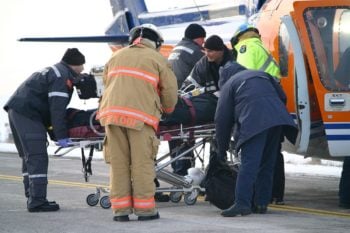 How to Choose Travel Medical Insurance Plans
Are you a world traveler? Do you need insurance coverage internationally? Does your career require extensive travel? You are not alone; in fact, many professionals, retirees, and globe trotters spend time all over the world and need global travel health insurance that can keep up with them. Whether you are choosing travel health insurance, global medical plan, or standalone emergency medical evacuation and repatriation policy, International Travel Insurance Group works with you to find the most suitable option to best fit your needs. Because everyone is different, here are a few of the many plans that are popular among our international travelers:
What Is an International Travel Medical Plan
If you plan to travel temporarily outside your home country, you may find a Travel Medical Insurance plan to be well suited to your needs. This is not only an emergency medical plan, but the coverage also includes travel benefits such as lost checked luggage, terrorism, natural disaster, trip interruption. Unlike other plans that may just be emergency-only coverage, this plan covers accidents and illnesses – regardless of whether it is an emergency. We know that even the smallest cold can put a damper on your travels – which is why this policy is considered to be an important global health insurance policy.
What to Consider in an International Travel Health Insurance Plan
First, we suggest you review and compare travel medical plans. This will help you get an idea of what some companies offer and what other companies don't. You will also get an idea of pricing, which can vary widely depending on many factors. Our agents are happy to help with this process. To start, you probably want at least the following benefits:
Freedom to seek treatment with a hospital or doctor of your choice
Medical Limits from $50,000 up to $2,000,000 – The longer the trip, the higher the benefit should be
24/7 access to an emergency assistance medical hotline to speak with medical experts
Deductible options from $0 to $2,500 – Higher deductibles will lower your premiums (and vice versa)
Renewable up to 24 months (Some are renewable for up to 3 years)
Travel delay and baggage delay benefits
Coverage for emergency dental care
Now that you have a better idea of what kind of coverage you want and how much it should cost, you can discuss with a broker which coverage and/or company might be better for your particular situation.
You can then apply – the process is relatively quick and easy. The process should take 10-15 minutes and you will get a confirmation immediately after submitting payment.
Best Travel Medical Insurance Plans:
How Much Does a Travel Medical Insurance Plan Cost?
Costs can range from as little as $1 – $2 to as high as $8 – $10 per day for older clients. These plans are very affordable for a few different reasons. They are short term plans so the insurance companies' risk is limited by the limited period of your travel. The plans are also capped by a medical maximum limit that you select – so there is a maximum amount of risk associated with each policy.  Younger clients or those choosing higher deductibles will see lower costs still.
Related: Advice for Buying Travel Insurance
How to Choose an International Travel Medical Plan
Adventure Travel and Travel Medical Insurance Options
If your trip includes adventurous activities or hazardous sports, you want to take some extra time to ensure your travel medical insurance plan covers those activities. Some resources:
Also Read: Travel Safety Tips
Standalone Medical Evacuation and Repatriation
Do you already have a plan in place that will cover you overseas but does not include emergency medical evacuation and repatriation? If this is the case, then there is no point in purchasing a plan with duplicate coverage! Instead, we have a standalone medical evacuation and repatriation plan so that you just purchase the coverage that you need!
Global Health Insurance
Our Global Medical Plan is a comprehensive health insurance policy that provides worldwide coverage with the option to include or exclude coverage in the United States and Canada. The plan is available in four different levels to choose the coverage best suited for you. All plans cover doctor visits, hospitalization, prescription medication, emergency medical evacuation, repatriation, etc. Plan options also include coverage for vision and dental, maternity, pre-existing conditions, and wellness care. This international health insurance option provides individuals with a 24-hour travel and medical assistance phone number that you will have available should you need assistance.
Read: Choosing the Best Expatriate Health Plan with information on comparing local plans to expat plans and what the differences are.
Best Travel Medical Insurance Plans