Health Insurance in Argentina For Expats and Foreigners
Argentina's healthcare is considered among the best in South America. Major cities, such as Buenos Aires, Córdoba, and Mendoza, in particular, have excellent hospitals and clinics. However, the same cannot be said of the rest of the country. The quality of medical care in Argentina varies greatly, especially in the impoverished north. In rural and remote areas, clinics may lack modern comforts and important diagnostic testing capabilities. At present, the country's healthcare is ranked 75th in the world, according to the World Health Organization. If you're considering a move, this is what you need to know about health insurance in Argentina.
Overview of the National Health Insurance System
Healthcare in Argentina is decentralized. This means that while healthcare is regulated at a federal level, it is administered at a municipal level. As such, primary health care in Argentina is often managed independently by each city. As a result, the quality of care varies widely in different regions.
There are three main sectors in the Argentinian medical system. The Ministry of Health (MSAL), oversees all three sectors and is responsible for regulations, evaluations, and collecting statistics.
The Public Sector
The public sector provides free or highly subsidized health services to around 50% of the population. Medical appointments, hospital visits, dental care, palliative care, rehabilitation services, prosthetics, and emergency medical transport are all provided free of charge. The only charges patients really have to worry about are prescriptions. Thankfully, these are also subsidized, though they're not free. Patients with chronic conditions pay 30% of their prescription costs. Those without chronic conditions pay 60% of their prescription costs.
While this level of comprehensive care sounds very appealing, there is a downside. There are long waiting lists in a number of specialties. As such, many patients opt to supplement their care with some private options.
The Social Security Sector
The social security (or obras sociales, OS) sector of the Argentine healthcare system provides the most common form of non-public health insurance in the country. Formal sector workers in Argentina are obligated to participate in one of the 300 or so union-run health insurance schemes. These are overseen by the national health insurance administration and outsourced to private providers. This sector is financed by fixed fee contributions from employers. Each OS offers differing levels of coverage. However, each one must guarantee minimum coverage levels for preventative, diagnostic, medical, dental, and maternity care. It is the responsibility of the patient to cover the difference between the coverage level the OS provides and the final bill for the treatment.
One of the most appealing parts of the OS system is that they cannot exclude pre-existing medical conditions. As such, many patients consider it an ideal bridge between the public and private healthcare sectors.
The Private Sector
Anyone can subscribe to the private sector in Argentina. Approximately five to nine percent of the population chooses to do so. Private sector insurance must provide, at a minimum, the same mandatory minimal benefits as the OS sector.
Things You Need To Know When Considering Insurance
One thing that a lot of people don't realize is that made-in-Argentina private insurance policies are very localized.  Some policies may not even be accepted in different cities within Argentina. The network of different insurance providers is very fragmented. An estimated 200 or more insurance organizations cover about two million people. Tracking the impact of private insurance in these circumstances is difficult, as there is a lot of overlap between the public and private sectors, making it hard to determine who depends on which system the most. Unless you have an intimate knowledge of the different insurance providers, it's best to go with an out-of-country plan that covers you in all regions.
Best Private Health Insurance in Argentina for Expats and Foreigners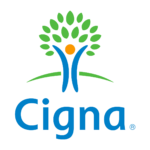 The flexibility to tailor a plan to suit your individual needs
Access to Cigna Global's trusted network of hospitals and doctors
The convenience and confidence of 24/7/365 customer service
Plan Details
|
View Brochure
U.S. Citizens: Best Health Insurance for Living in Argentina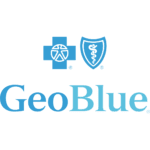 Premium Benefits, Coverage and Service
Define your deductible and prescription benefits
For Foreigners in the US or US citizens abroad
Plan Details
|
View Brochure
Pros and Cons of Using the Local Health Insurance in Argentina
Argentinians have many frustrations with their public health insurance. In particular, waiting lists are long and not all facilities are up to date. As such, permanent residents such as expats often choose to carry private medical insurance. This ensures that they will be treated in private, comfortable facilities by multilingual staff and that waits are kept to a minimum.
How Expats Can Qualify For Public Care
Qualifying for public health insurance in Argentina is a decidedly relaxed process. You do not need any special registration or documentation to make use of Argentina's public healthcare system. You need to carry your local identification, such as a residency permit, and any documents relevant to your treatment (such as past medical records).
For private treatments, you don't even need that much paperwork. A piece of personal identification, like a passport, is all you need. However, you should note that most private facilities require you to pay upfront and get reimbursed through your insurance provider. Thus, while you don't need to present a private insurance card, you will require a credit card when it comes to accessing care!
How Routine Doctor Visits Work
Not everyone in Argentina goes to a general practitioner when they have a medical concern. It's very common to visit an emergency room for non-urgent concerns like sprains and bad colds. However, while there are often long times at hospitals, there is an upside. The hospital system can also be surprisingly efficient. Hospital administration often sends patients directly to the specialist's waiting room. At least you don't waste time waiting to be seen only to be redirected to the specialist you needed to see in the first place!
While many physicians in Argentina have foreign training and speak some English, you shouldn't expect your physician to speak fluent English. Many expats often find that their conversational Spanish isn't much help when medical terminology is involved.  If you can't bring a Spanish-speaking friend to your appointment, apps like Google Translate are popular among physicians and expats alike to help improve communication.
How To Find A Family Physician
There are few general practitioners who work in an office setting in Argentina. Most GPs work in public hospitals and, in order to see them, you must contend with long waiting times. However, there are walk-in clinics known as "guardians" in most medical centers and hospitals and you can often make an appointment beforehand.
In most cases, those using the OS sector healthcare program will be assigned a specific doctor at a specific clinic. However, it is possible to change your designated provider if you wish.
Many expats opt to see a family physician in a private clinic setting. They find that doing so causes fewer hassles and waiting times are greatly reduced.  Most expats rely on friends and colleagues for recommendations in order to find a family physician.
Related: