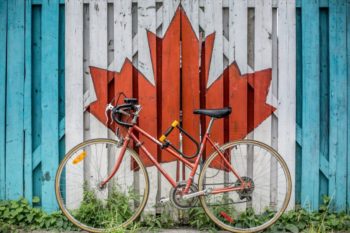 Global Medical Cover for Expats Living in Canada
Canada is well known for its high-quality national health insurance program and the relative ease of accessibility to health services. Canadian citizens, and immigrants who qualify as permanent residents, have access to a single-payer, universal healthcare system. This insurance scheme is often referred to as Canada's Medicare. The guidelines and standards for Canada's health insurance system are set by the federal government, which aim to ensure an equal level of accessibility across the country. But the actual administration of the national insurance program is a matter for each individual province and territory. Are you confused about health insurance in Canada for expats, immigrants, and non-residents? Here's what expats, immigrants, and foreigners in Canada should know about how the local and international insurance plans and how their system works.
Canadian Health Insurance
Canada is a massive country. And when it comes to Canadian healthcare, geography can be a challenge! The concerns and priorities for one area might be vastly different from another. Rural versus urban demographics, linguistic traditions, the size of the Indigenous population, proximity of major hospitals, and cultural priorities all influence healthcare spending decisions. For instance, the needs of the elderly Francophone population in northern Quebec can be very different from those of urban, east coast Halifax residents, with their large contingent of temporary students.
Advantages of a Global Health Insurance Plan in Canada
Foreigners and non-residents living in Canada have unique needs. Some may also have expectations of a higher level of service and access to healthcare providers. Further, if you would like to receive care outside of Canada, you want a plan that will cover you worldwide. For Expatriates and international citizens living in Canada, we recommend you consider a global medical plan. These plans provide access to a wide range of private and public hospitals, shorter waiting times, and coverage in any country, including in your home country.
Canadian Health Insurance Plans for Expatriates in Canada
Expatriates in Canada have many options for medical treatment in Canada and global medical coverage from Canadian health insurance companies. Our recommendations for health insurance in Canada for non-residents, people who may not be eligible for local plans, are listed below. GeoBlue Xplorer plan is an excellent option for US citizens living in Canada as they will provide up to 9 months of coverage back in the USA as well as worldwide. Aetna International provides comprehensive coverage at an affordable rate for international citizens worldwide. Cigna Global is a great option covering a variety of medical conditions with a modular plan design allowing you to tailor the level of coverage you need for your specific situation. Our team of international insurance brokers can help walk you through the pros and cons of each option, and others if needed, to help you decide on the right plan for you and your family.
Can an American Get Health Insurance in Canada
US citizens living in Canada can purchase the Xplorer plan which offers comprehensive worldwide coverage and access to the Blue Cross / Blue Shield network of doctors and hospitals in the USA. The GeoBlue Xplorer plan offers excellent customer service and claims processing, so you can rest assured you will be well taken care of.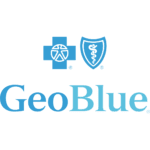 Premium Benefits, Coverage and Service
Define your deductible and prescription benefits
For Foreigners in the US or US Citizens Abroad
Plan Details
|
View Brochure
Best Health Insurance in Canada for Foreigners
Cigna Global Medical and Aetna International both offer Canadian health insurance for non-residents, expats, or citizens from any country living in Canada including comprehensive coverage, excellent benefits, and quality service. Request a quote today for any of these plans and an agent will help walk you through the pros and cons of each plan based on your specific needs and budget.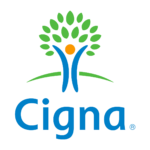 The flexibility to tailor a plan to suit your individual needs
Access to Cigna Global's trusted network of hospitals and doctors
The convenience and confidence of 24/7/365 customer service
Plan Details
|
View Brochure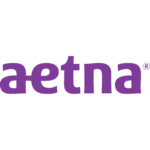 Fortune 100 company with more than 800,000 members
Access to Annual Health Exams & Medications
Coverage for Covid-19, Comprehensive Worldwide Cover
Plan Details
|
View Brochure
Plans for Students at Canadian Colleges and Universities
International students enrolled in Canadian colleges and universities need a quality plan at an affordable price. These plans are designed specifically for international students. Most of the benefits are the same but maybe more comprehensive in some areas (i.e. mental health) but less comprehensive in other areas (i.e. medical limits may be lower to keep costs down). Here are a couple of good options for international students in Canada.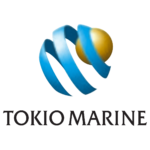 COVID-19 (coronavirus) coverage outside your home country
Excellent benefits and customer service when you need it
Keep your coverage when your studies last multiple years
Medical providers are available in over 130 countries worldwide
Plan Details
|
View Brochure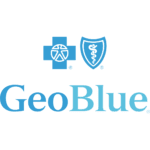 Worldwide medical coverage built for students and faculty in the U.S. and Abroad.
Select from a range of deductibles and rates.
Choose providers either in or out of our elite network.
Plan Details
|
View Brochure
How Much Does an International Health Plan Cost in Canada
The cost of global medical insurance for foreigners residing in Canada is $3,162 per year per person (an estimate based on historical sales over the last 18 months). Costs will vary depending on several factors. The biggest influence on pricing is your age, your benefits package, the plan design, and the deductible chosen.
Here are examples of the average costs of an international plan for foreigners residing in Canada from some of the more popular countries or citizenship.
| | | |
| --- | --- | --- |
| Rank | Citizenship | Cost Per year |
| 1 | South Africa | $8,365.09 |
| 2 | Mexico | $6,001.12 |
| 3 | United States | $4,354.07 |
| 4 | Brazil | $3,848.06 |
| 5 | India | $3,324.06 |
| 6 | Canada | $3,039.03 |
| 7 | United Kingdom | $2,173.54 |
| 8 | Philippines | $1,605.08 |
| 9 | Ireland | $1,204.65 |
| 10 | Australia | $645.15 |
Next Step: Request a Quote for premiums and coverage options from multiple insurance companies operating in Canada.
Pros and Cons of Local Health Insurance – Canadian Medicare
The health insurance program in Canada, Medicare, is a VERY popular topic of conversation among Canadians. Medicare is a cherished national institution of which Canadians are tremendously proud. It is also something they love to complain about. It is not unusual for a Canadian to express concern about the healthcare system in other countries. But in the next breath, they will complain about the waiting times at their local clinic in the next! And many of these complaints are valid. Long waiting times are a growing concern. As an expat who is spoiled for choice on where to settle, you should note that there are pros and cons to the style and level of service in rural areas. The availability of doctors may be limited. However, you will get to know your healthcare team on a more personal level. There is no cold, impersonal, large scale hospital system to get lost in. On the downside, even routine tests might require a drive to a regional hospital. Meanwhile seeing a specialist may require a 4-hour drive.
Qualifying for a Canadian Healthcare Insurance Card
Thankfully, there is no requirement to have a family physician in order to receive a health insurance card in Canada. This is the identification card you present at each and every appointment, clinic visit, or emergency room admission. Canadian citizens and permanent residents don't pay any out of pocket costs to access these services – provided that they present their healthcare card. If you happen to forget it, you will be issued a bill.
In general, to be eligible for a healthcare insurance card, you need to go to your nearest provincial or territorial services office. You're required to present identification which proves that:
You are who you say you are,
You are Canadian or a permanent residence,
Finally, you have been residing in your province or territory for three months.
ID Challenges with Canadian Insurance
Curiously, while it might feel like you have to present a lot of paperwork to receive your healthcare insurance card, this new piece of ID isn't as versatile as you might think. You really can't access the healthcare system without it – but the card isn't that helpful in other situations. It's not accepted as proof of age for purchasing alcohol or proving your identity when you vote at municipal elections. In short – this isn't helpful as a piece of Canadian identification. It's just for healthcare eligibility.
If you're eager to take care of your paperwork as soon as possible, make sure you update your mailing addresses so you start getting bills at your new home. This is really important for documenting the length of your residency. If Mom is still forwarding your Visa statement, that won't help you!
Private vs Public Insurance in Canada
As previously stated, Canada's health insurance plans are publicly funded and privately delivered. Canadians can choose any primary caregiver they want. Their visits are billed directly to the government. Specialist visits are arranged by primary caregivers. They take place both in private offices and public facilities like hospitals and clinics. Hospitals are nearly always not-for-profit, though non-essential services like cosmetic surgery are provided in private, for-profit centers. Programs can vary significantly from one city to the next. They reflect local concerns, city council spending priorities, and changing demographics. Municipal public health programs generally aren't taken into account when Canadians discuss their health care system. They are thought of more as municipal services but they still make important contributions to Canadians' health and quality of life.
Private health insurance plans in Canada are typically for-profit programs administered by private companies. You will pay out of pocket for these plans and they can become quite expensive. The benefits are that they will provide greater access to a wider range of Canadian hospitals and doctors. Waiting periods are much less in many cases, especially for more minor illnesses or procedures. Private healthcare insurance plans in Canada also provide you with the option of being treated in another country where there are specialists better suited to your care. You can also return home for medical care and still be covered.
Private Health Insurance Plans Covering Expats in Canada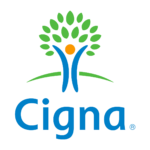 The flexibility to tailor a plan to suit your individual needs
Access to Cigna Global's trusted network of hospitals and doctors
The convenience and confidence of 24/7/365 customer service
Plan Details
|
View Brochure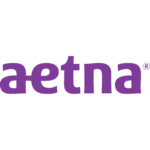 Fortune 100 company with more than 800,000 members
Access to Annual Health Exams & Medications
Coverage for Covid-19, Comprehensive Worldwide Cover
Plan Details
|
View Brochure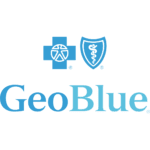 Premium Benefits, Coverage and Service
Define your deductible and prescription benefits
For Foreigners in the US or US Citizens Abroad
Plan Details
|
View Brochure
How Family Physicians Are Set Up in Canada
The majority of Canadian citizens and permanent residents have a family physician. This is who they see for annual physical exams and ongoing healthcare management. Family physicians order tests, like blood work and X-rays, and refer patients to specialists. Family physicians may operate out of a small office as a solo practitioner. They may also form small collectives where they take turns covering after-hours drop-in services. And they might also have a nurse or phlebotomist on staff.
In some areas, the family physician is actually a nurse practitioner. This is a specially trained nurse who takes on many of the duties of a primary care physician. Nurse practitioners based in rural areas may have a rotating schedule where they cover care in communities separated by hundreds of miles. Meanwhile, those in urban areas may be part of a larger clinic that does not just primary care but also community services, like breastfeeding support groups and nutrition services.
Finding a New Family Doctor
However, there are some Canadians and expats who don't have a family physician or a nurse practitioner. If they are in need of healthcare, they either visit a community walk-in clinic or the emergency room in the event of more serious concerns. For some people, this system works just fine, especially if they're in good health. But for others, it's a source of frustration. They may really want a family physician but they can't find any offices that are accepting new patients.
There is no standardized way to find a family physician in Canada. Often it comes down to asking family, friends, or colleagues who they would recommend and hoping they'll put in a good word. In some provinces, there is a database where you can register your information to be matched with a family physician. In Ontario, for example, the Health Care Connect program makes note of preferences like language services and travel distance.
The best advice for expats in Canada and non-residents is to start your search early. Do it long before you feel unwell. It can be several months until a match comes up.
Related: Overview of International Health Insurance
For Visitors to Canada – Consider Travel Insurance
For international travelers visiting Canada for a short trip or a stay of less than one year, a less comprehensive and more affordable travel insurance plan might be the best option. These travel medical insurance plans cover the costs of medical treatment for emergencies and illnesses that occur while traveling. They also offer additional benefits such as coverage for adventure sports, trip interruption, medical evacuation and transportation, and more. If you also want to cover the cost of your trip, consider a trip cancellation plan.
Hospitals in Canada Accepting Immigrants and Expatriates
Below is a list of top hospitals in Canada. Of course, there are many more and most provide a high level of care for all patients. As you may know, the Canadian Health Care System is very good but having access to private healthcare, when you can afford it, is beneficial.
Saskatoon City Hospital
701 Queen St, Saskatoon, SK S7K 0M7, Canada
+1 306-655-8000
St. Joseph's Hospital
268 Grosvenor St, London, ON N6A 4V2, Canada
+1 519-646-6100
Banff – Mineral Springs Hospital
305 Lynx St, Banff, AB T1L 1H7, Canada
+1 403-762-2222
Lamont Health Care Centre
5216 53 Street, Lamont, AB T0B 2R0, Canada
+1 780-895-2211
High River General Hospital
560 9 Ave SW, High River, AB T1V 1B3, Canada
+1 403-652-2200
Perth and Smiths Falls District Hospital
33 Drummond St W, Perth, ON K7H 2K1, Canada
+1 613-267-1500
Chaleur Regional Hospital
1750 Sunset Dr, Bathurst, NB E2A 4L7, Canada
+1 506-544-3000
Grace Hospital
300 Booth Dr, Winnipeg, MB R3J 3M7, Canada
+1 204-837-0111
Sturgeon Community Hospital Foundation
201 Boudreau Road, St Albert, AB T8N 6C4, Canada
+1 780-418-8200
Victoria General Hospital
1 Hospital Way, Victoria, BC V8Z 6R5, Canada
+1 250-727-4212
Related: