Advice for Students: Staying Safe while Studying Abroad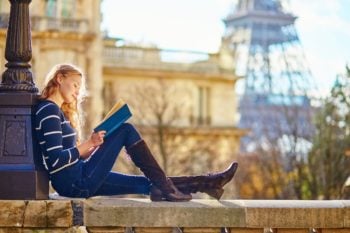 Traveling abroad can be exciting and challenging for any student. While you will get the chance to experience a brand new way of life, you will still be a stranger in a strange land. The most difficult thing for any person to do is absorb the content of their studies while adjusting to a serious change in culture. It always helps to use advice and information from people who have been to the country you are headed to in preparation for your trip, but nothing beats your first-hand experience abroad. In order to make your transition easier, there are a few things you can do to be more prepared for your new adventure and get the most out of it.
Get Your Paperwork in Order
Your trip could go bad quickly if your passport, student travel visa, student insurance documents, and any other necessary paperwork are not in order. An incomplete passport could become a safety issue if you are stopped at an international checkpoint and your paperwork is not up to par. Make sure your paperwork is signed and properly executed and contact your sponsor family to make sure that you have all of the paperwork you will need to travel safely.
Know the Currency
You may find some friendly vendors and other people in your new country who are patient and honest with you about their currency. But, as you know from your experiences at home, not everyone is accommodating to strangers. You need to take the time to understand the currency of the country you are headed to in order to make sure that you are able to complete safe transactions. When you do exchange the currency you have for local currency, you should only use a registered exchange agent.
Don't Look Like a Tourist
If you look like you are lost or have no idea what is going on in your new country, then you could open yourself up to being approached by criminals and con artists. Learn as much as you can about the area from your sponsor family and carry yourself with an air of confidence no matter where you go.
Talk to the State Department
The United States Department of State is a great resource for traveling students to use to stay safe when they are abroad. If you are planning to study in another country, then contact the State Department and find out if there are any travel advisories or warnings issued for that country. The State Department will let you know which areas to avoid and what kinds of behaviors to be looking for when it comes to criminals.
Mingle With the Locals
Students studying abroad will sometimes tend to congregate together in local pubs and restaurants and avoid mingling with the local population. When you study abroad, part of the adventure is meeting new people. The danger of congregating in groups of others from your home country is that you become an easy target for criminals and other elements that may not approve of the country that you come from. You also run the risk of alienating yourself from the locals, and that can also turn you and your group into a target for criminals and radicals.
Avoid Sub-Cultures
Some students try to add some excitement to their time overseas by getting involved in music or drug sub-culture in the local area. It is dangerous for a foreign student such as yourself to get involved with a sub-culture that you know nothing about. Your situation could get worse when the people native to that sub-culture find out that you are from a foreign country and they resent you for it.
Don't Expect Special Treatment
One of the most important tips a student studying abroad will get is to not expect special treatment from people in your new country. Remember that you are a guest and that you have to adjust your behavior to fit their way of life. If you open yourself up to being polite and learning the new culture, you could find it exciting. If you expect everyone to treat you in some special way because you are not from that country, then that could cause you to become alienated and make you a target for crime.
Students traveling abroad should take every step necessary to get the most out of their once-in-a-lifetime experience, but it is also important to take safety precautions to prevent from getting into trouble that could bring you physical or financial harm.